Jared Fogle, the longtime face of Subway sandwiches, will plead guilty to receiving child pornography and engaging in sex with minors, but what will prison look like for him?
Seth Ferranti of Vice reported that Fogle, 37, will be a prison inmate known as a "chomo," a child molester, essentially the lowest of the low. And while the federal prison system has slowly been reforming and is less of a scary place for inmates than it once was, Fogle will still be a prison pariah, inmates told Vice.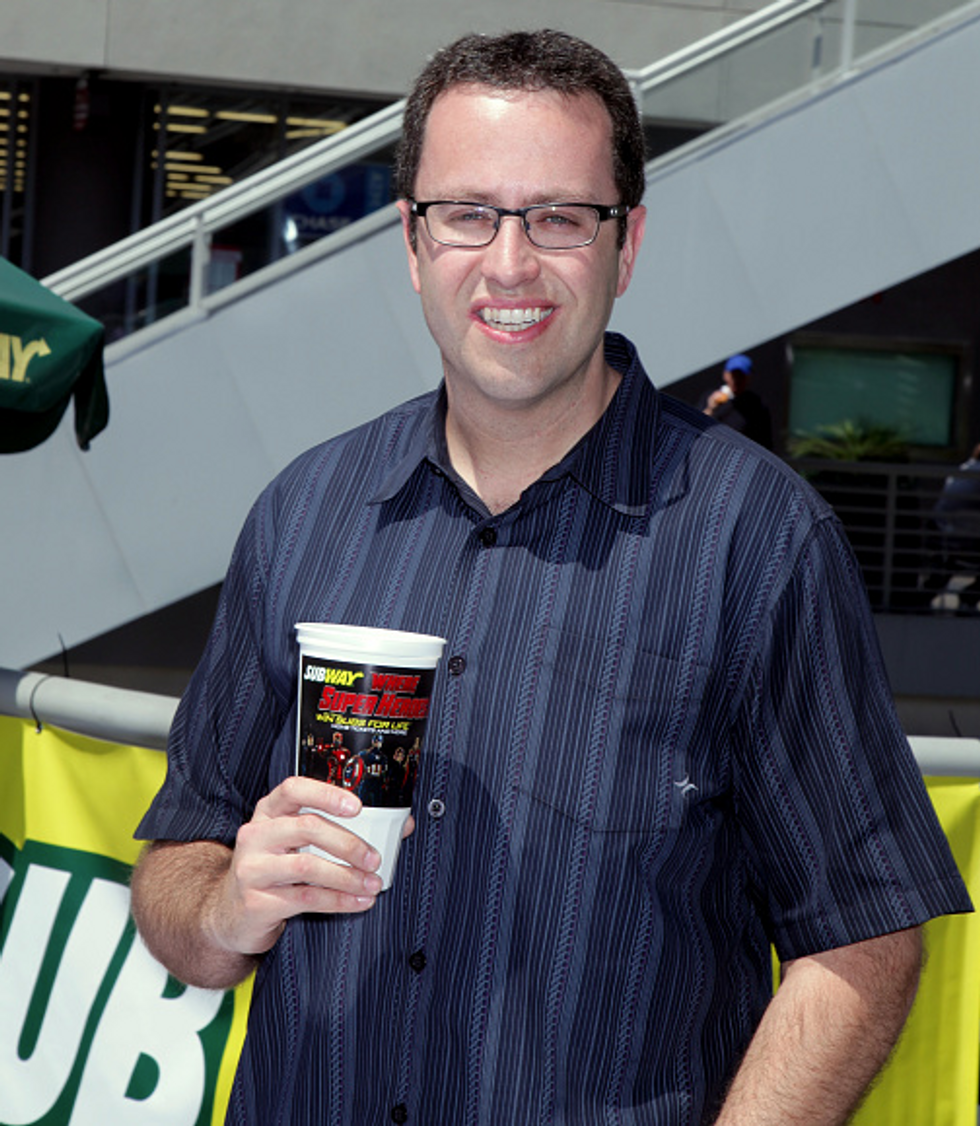 HOLLYWOOD, CA - APRIL 13: Television personality Jared Fogle posing for media at the unveiling of WhereSuperHeroesEat 3D street art celebrating Marvel's 'Avengers: Age Of Ultron' on April 13, 2015 in Hollywood, California. (Photo by Paul Redmond/WireImage)
"As far as the Subway guy goes, if he is sent to any USP [United States Penitentiary] other than Tucson, then he will be hurt or worse once he lands in there," one prisoner who has been incarcerated for more than 20 years told Vice.
That man said that there are certain prisons, such as USP Tuscan and a medium-security facility in Marianna, Florida that already house many people who have been accused of committing similar acts as Fogle. Vice reported that those two facilities in particular have special housing for inmates accused of sex crimes.
"If you are not a chomo and go to there, they tell you up front, 'If you put your hands on one, then you are getting ten more years,'" the inmate said. "They screen everyone going to those places."
"I think the [Bureau of Prisons] is tired of paying for all of the hospital bills and perhaps lawsuits over them getting smashed everywhere they go, so they have whole prisons of them," the inmate told Vice.
According to an agreement filed by prosecutors ahead of Fogle's court appearance, the former Subway spokesman has agreed to pay $1.4 million in restitution to his 14 minor victims. They will each receive $100,000. He will also register as a sex offender and undergo therapy for sexual disorders.
It was confirmed on Wednesday that Fogle's wife has filed for a divorce.