Deez Nuts has announced that he will endorse Sen. Bernie Sanders (I-Vermont) for the Democratic presidential nomination and Gov. John Kasich (R-Ohio) for the Republican presidential nomination.
Deez Nuts — or rather, Brady Olson, a 15 year-old-high school student — announced on his campaign's Facebook page that while he will, of course, endorse himself for the general election, Kasich and Sanders have his support within their own parties.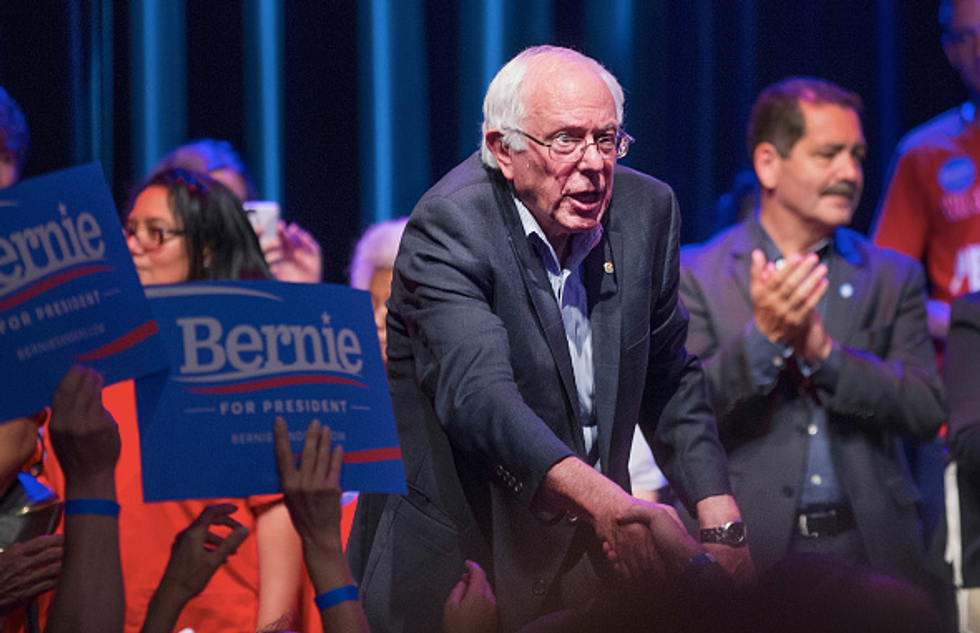 CHICAGO, IL - AUGUST 17: Democratic presidential candidate U.S. Sen. Bernie Sanders (I-VT) greets supporters gathered for a meet-and-greet fundraising reception at the Park West on August 17, 2015 in Chicago, Illinois. Sanders' visit to Chicago follows a campaign trip to Iowa. (Photo by Scott Olson/Getty Images)
The independent candidate found himself garnering national media attention after a Public Policy Polling survey found that he was polling at 9 percent in North Carolina, higher than many of those vying for the Republican ticket. The polling firm also said Republican candidate Donald Trump leads Democratic presidential candidate Hillary Clinton 40 percent to 38 percent when Deez Nuts is thrown into the mix.
Google Trends also discovered that more people were interested in Deez Nuts' campaigns than Clinton's.
In an interview with Rolling Stone, Olson, the alleged mastermind behind the campaign, said politically he leaned toward being a libertarian, but as he's only 15, he hasn't registered to vote. He said he started the campaign because he didn't want Clinton, Trump or former Florida Gov. Jeb Bush in the White House.
When asked how far he wants to take his campaign, he responded, "as far as America wants to take it."