The Iranian parliament speaker's international affairs adviser has said that his country's "ultimate slogan" is that "Israel should be annihilated."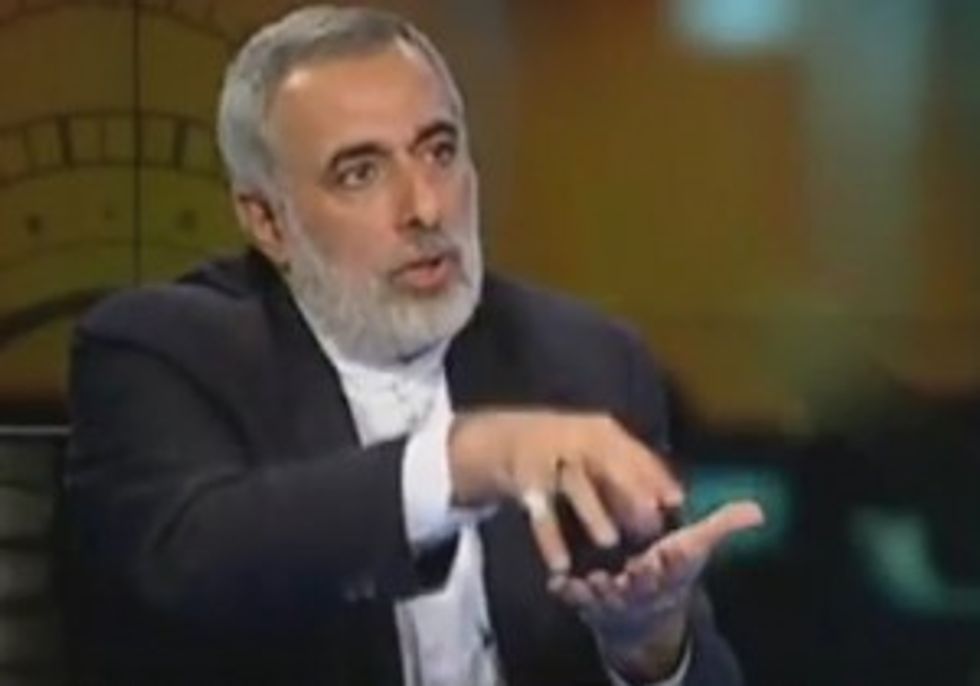 Hossein Sheikholeslam is the Iranian parliament speaker's chief adviser for international affairs. (Image source: YouTube)
"Our positions against the usurper Zionist regime have not changed at all; Israel should be annihilated and this is our ultimate slogan," Hossein Sheikholeslam told reporters on Tuesday, Iran's semi-official Fars News Agency reported.
The Iranian official was protesting the British foreign secretary's contention earlier this week that Iran's position on Israel had changed.
According to past media accounts, Sheikholeslam was among those who took American diplomats hostage in Tehran in 1979.
Israeli Prime Minister Benjamin Netanyahu has repeatedly pointed to the Iranian leadership's aspirations to destroy the Jewish state as one of several reasons he believes the Iran nuclear deal spearheaded by President Barack Obama is dangerous.
Indeed, Iranian Supreme Leader Ayatollah Ali Khamenei earlier this month tweeted his support for "resistance groups" fighting Israel, a euphemism for armed groups such as Hamas and Hezbollah.
We spare no opportunity to support anyone #FightingTheZionists. pic.twitter.com/dQx5rD6JMI

— Khamenei.ir (@khamenei_ir) August 17, 2015
Sheikholeslam took British Foreign Secretary Philip Hammond to task for telling the BBC earlier this week that Iran under President Hassan Rouhani now holds a "more nuanced approach" to Israel.
Hammond traveled to Tehran over the weekend for the ceremonial reopening of the British Embassy four years after it was ransacked by an angry mob protesting economic sanctions against the country.
When the embassy was opened for media coverage Sunday, it was revealed that the slogan "death to England" had not been removed from the walls, including over a portrait of Queen Elizabeth II.
Radio FreeEurope-Radio Liberty reported in 2004 that Sheikholeslam was one of the group of students who held U.S. diplomats and military personnel hostage at the U.S. embassy from 1979 to 1981.
According to the report, in a previous position, he was also in charge of Iran's Revolutionary Guard's coordination with the Shiite Lebanese terrorist group Hezbollah.