A feminist Bible scholar released an open letter to Rowan County Clerk Kim Davis on Tuesday, addressing Davis' refusal to grant gay marriage licenses, and proclaiming that "nowhere in the Bible does God say that two men or two women who love each other are going to hell for it."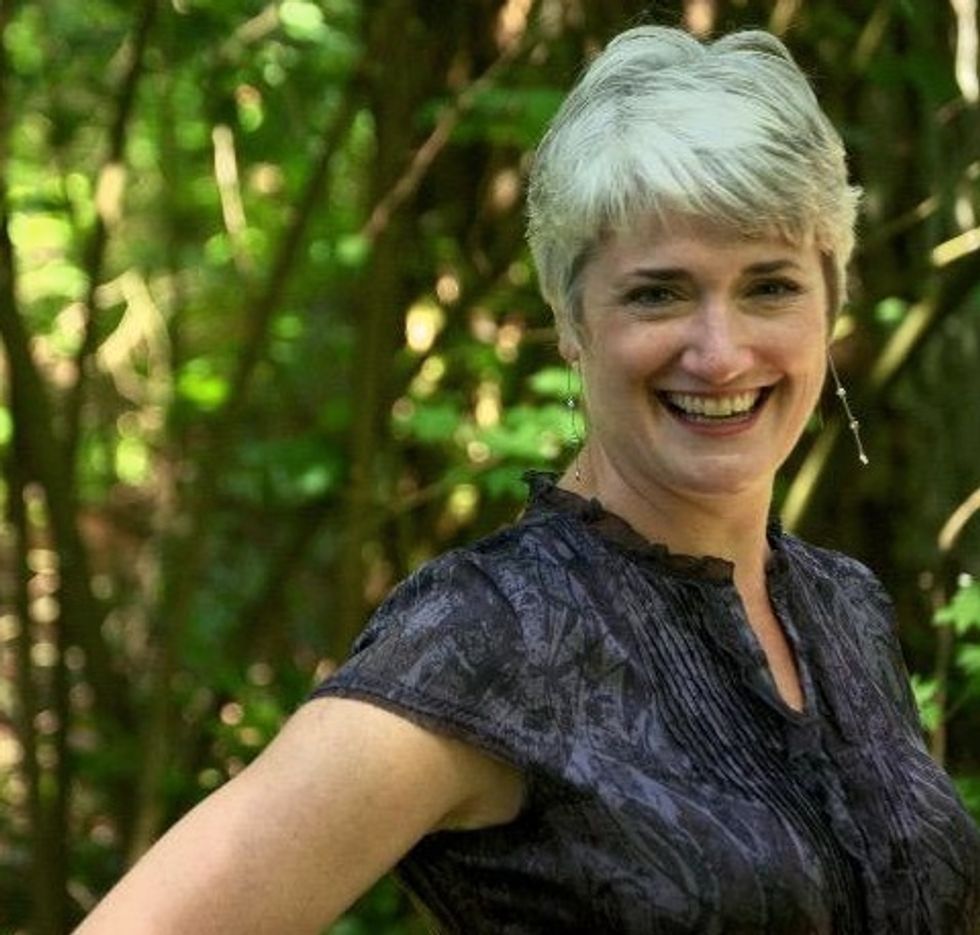 Dr. Jennifer Grace Bird (Twitter)
The letter, written by Dr. Jennifer G. Bird on her Huffington Post blog, offered up three main points that the scholar wished to convey to Davis. Rather than opening the note by diving into her theological disagreement with the defiant county clerk, Bird started with a sympathetic tone.
"In light of all of the attention being focused on you and your family at the moment, there are three things I would like to say to you. The first is that I am impressed by your ability to stand by your own beliefs and convictions," she wrote. "I absolutely do believe you when you say that this matter is not about holding ill will against anyone but that it is about God and God's Word."
Bird said that she also understands the forgiveness that Davis found when she converted to Christianity four years ago, stating that she is glad that Davis encountered such contentment.
The scholar went on to say, for her second main point, that she is "terribly sorry" for the negative reactions that Davis has received, including "death threats" and negative scrutiny from media.
"Rude and harmful behavior is never appropriate or justified, in my opinion," Bird wrote.
It was in the third area of her letter that Bird decided to dive into theology, explaining that she spent nine years in graduate schools attempting to better understand scripture, and expressed her belief that the Bible doesn't condemn same-sex relationships, as Davis believes it does.
Citing Old Testament verses like Leviticus 18:22, Leviticus 20:13, Gen 38:8-10 and Genesis 2:24, among others, Bird attempted to dispel claims that these areas of scripture condemn same-sex relations; she did not, however, address New Testament verses.
"Many people refer to Genesis 19, the Sodom story, in this conversation, as well. The thing is, if you read that passage slowly and carefully, and try to imagine what music you would put in the background if you were filming it, you are likely to notice that what the men of Sodom had in mind, regardless of the recipients, was harm," Bird wrote. "When Lot offers up his two virgin daughters to take the place of his visitors he is simply trying to turn the intention of harming someone away from his visitors. The idea that the men of Sodom were going to have sex with the two visitors is misinformed, in part by the wording in the story itself."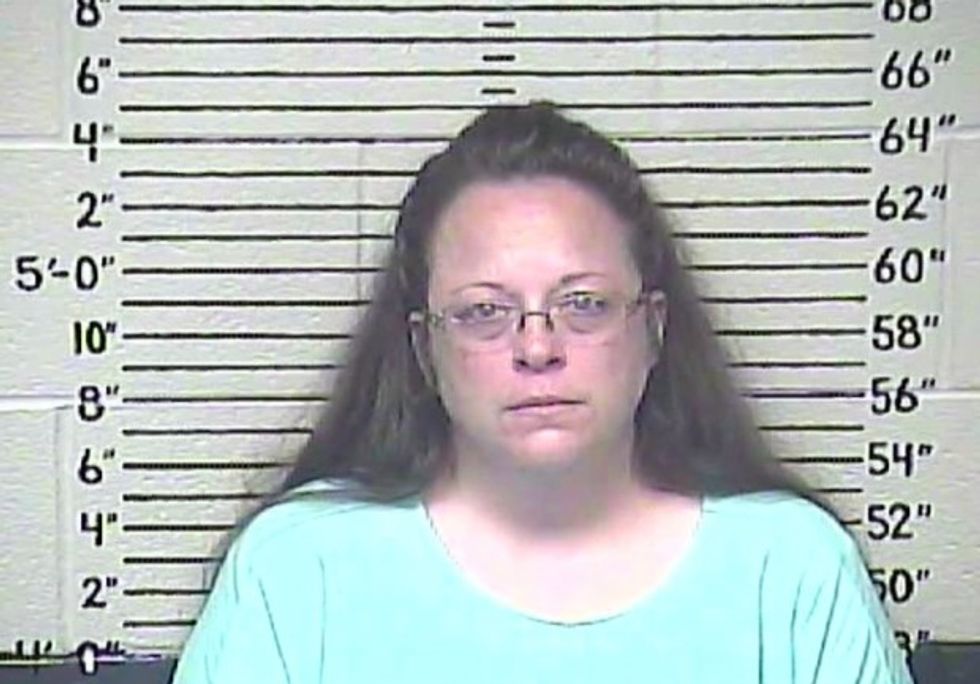 This Thursday, Aug. 3, 2015 photo made available by the Carter County Detention Center shows Kim Davis. The Rowan County, Kentucky, clerk was released from jail on Tuesday (Image source: Carter County Detention Center via AP)
She went on to offer similar descriptions in an effort to convince Davis that her stance against same-sex nuptials might not be biblically informed, and encouraged the clerk to consider how she reads scripture.
"Nowhere in the Bible does God say that two men or two women who love each other are going to hell for it. Nowhere," Bird concluded. "What the Bible does say about marriage and sex is at times rather startling. I think it would be in your own best interest to be fully informed on them, given your stance regarding marriage licenses."
Read the open letter in its entirety here.
Follow the author of this story on Twitter and Facebook: