Members of the House and Senate told The Daily Beast Thursday they had launched investigations to examine claims the news outlet reported the night before alleging that high-ranking officials had wrongfully manipulated intelligence on the Islamic State.
"We're investigating … Our committee is looking at it, we have jurisdiction and oversight," Sen. John McCain (R-Ariz.), the Senate Armed Services Committee chairman, told The Daily Beast.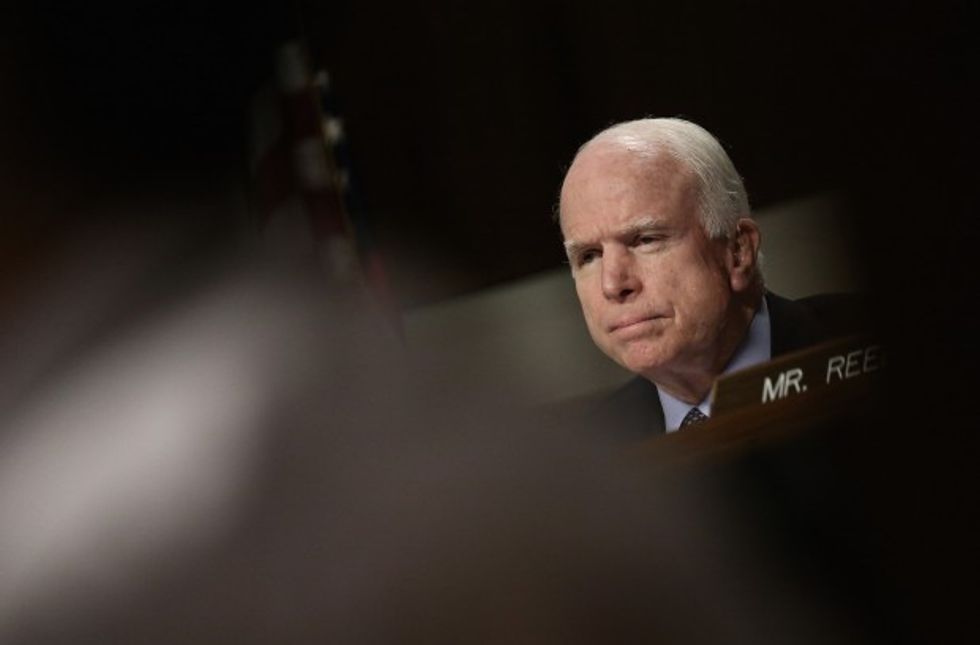 Win McNamee/Getty Images
House Armed Services Committee Chairman Mac Thornberry told the news outlet that his committee was also "looking into" the "troubling" allegations.
"Accurate intelligence and unbiased analysis can often be a life or death matter and must remain free from political pressure," he said.
Other members of Congress expressed concern to The Daily Beast Thursday, saying they too wanted answers.
The investigations comes after intelligence sources told The Daily Beast that senior-level officials had changed their reports to fit the Obama administration's narrative that the U.S. is winning the war against the Islamic State.
—
Follow the author of this story on Twitter and Facebook: