A Colorado father was concerned when his 7-year-old daughter brought home a personal note from a fourth-grade teacher. He said the letter was definitely "peculiar," but was unsure how to handle the situation at first.
However, when his daughter brought home a second note the very next day, which included a photo of the teacher, Cary Read said he knew something had to be done quickly to protect his daughter.
Reed, who reportedly has some law enforcement experience, said the letter "was concerning since it had the teacher's face and he was using pet names to refer to her."
One of the photos shows the teacher sticking his tongue out. Also included in the notes given to the little girl was a poem asking for "friendship" and pet names like "stinky butt." The girl wasn't even in the teacher's class, KDVR-TV reported.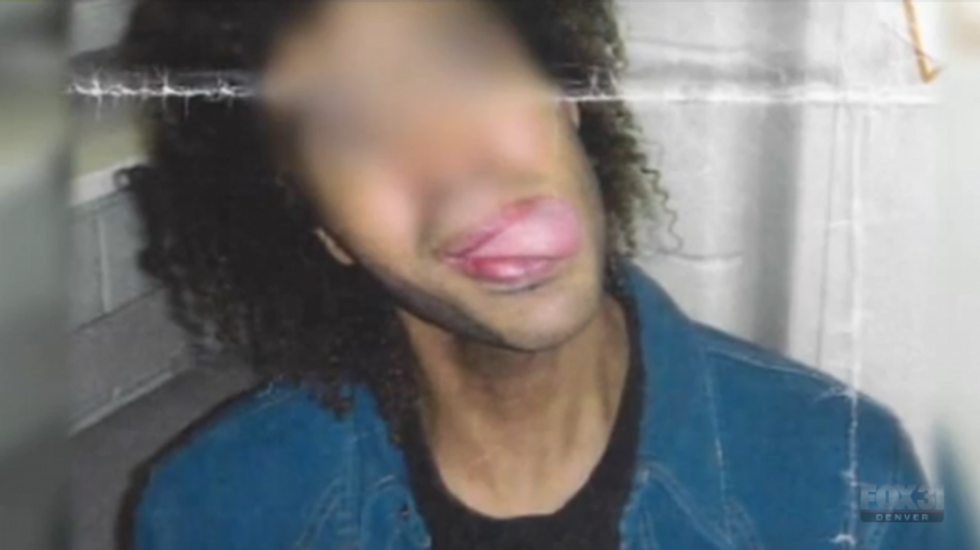 Screengrab via KDVR-TV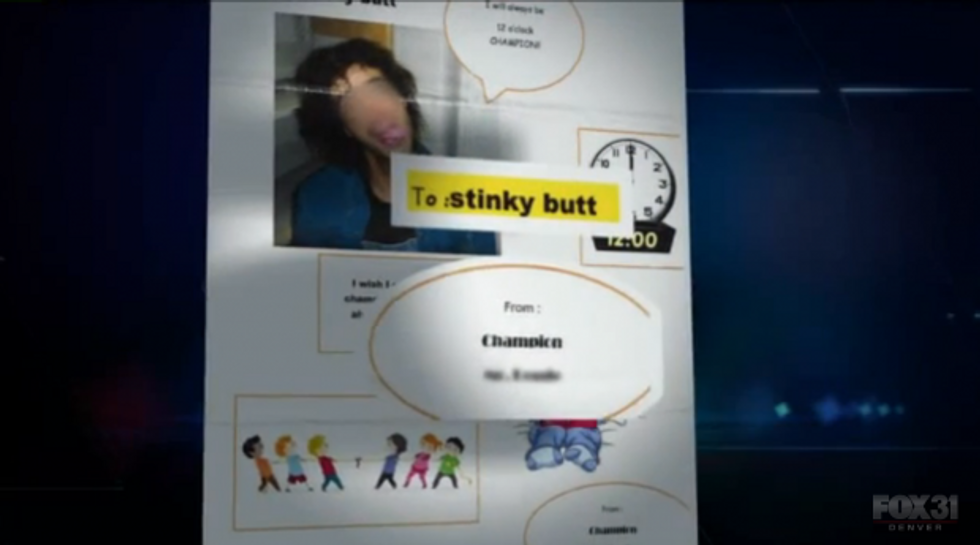 Screengrab via KDVR-TV
"We felt it was inappropriate and grooming behaviors," Reed said.
Aurora Academy Charter School agreed the notes were inappropriate and assured the father they would conduct a thorough investigation.
The dad wasn't satisfied when the school seemingly wrapped up the incident just one day later. School officials reportedly wrote to him, "(the teacher) understands his behavior was inappropriate. He assures me it will not happen again."
The teacher is still employed at the school and the school is standing by that decision, KDVR-TV reported. The Aurora Academy Charter School declined to disclose other details about any possibly disciplinary action the teacher could face.
"Given the concerning nature of the situation we just wanted to school to be a little bit more proactive," Reed said of the school.
(H/T: Daily Mail)
---