A Texas police chief has officially responded to atheists' demands that he remove "In God We Trust" decals from patrol vehicles, telling critics to "go fly a kite."
Adrian Garcia, head of the Childress Police Department in Childress, Texas, apparently wasn't willing to entertain demands that the nation's motto — which secular critics claim is an unconstitutional violation of the separation of church and state — be removed from vehicles.
"After carefully reading your letter I must deny your request in the removal of our Nations motto from our patrol units, and ask that you and the Freedom From Religion Foundation go fly a kite," he wrote in a one sentence response that was posted on the department's Facebook page.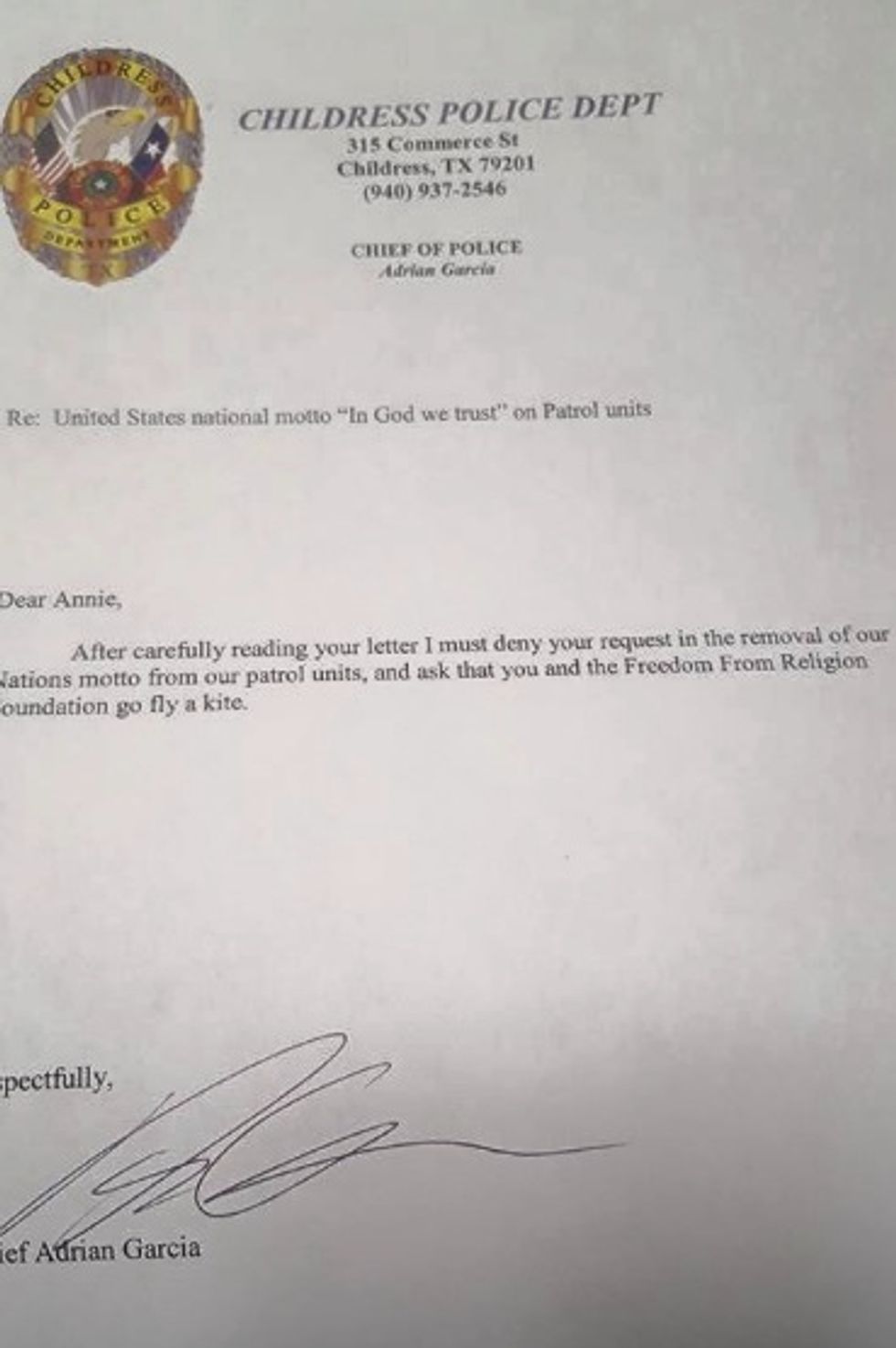 Childress Police Department
Addressed to "Annie" — Freedom From Religion Foundation co-president Annie Laurie Gaylor — the brief letter comes after Garcia announced earlier this month that he was adding the decals to official vehicles in response to recent attacks on cops.
"I think with all the assaults happening on officers across the country … it's time we get back to where we once were," Garcia said in an interview with the Red River Sun in early September.
The sheriff initially took to the department's official Facebook page on September 2 to share a photo of a patrol car along with the following message: "Please excuse the dirty unit. I had to share this with the public. Notice what I will be putting on all Childress Police patrol units."
Garcia later received a letter from the Freedom From Religion Foundation, which sparked his one-sentence response.
"Ok, so here it is. I received a letter from the Freedom From Religion Foundation, demanding we remove the 'In God we trust' [decals] off our patrol units," he wrote in a message accompanying the letter on Facebook. "So I responded back with this letter."
Dan Barker, co-president of the atheist group, told TheBlaze last month that the Freedom From Religion Foundation "would love to sue over a case" involving the "In God We Trust" decals.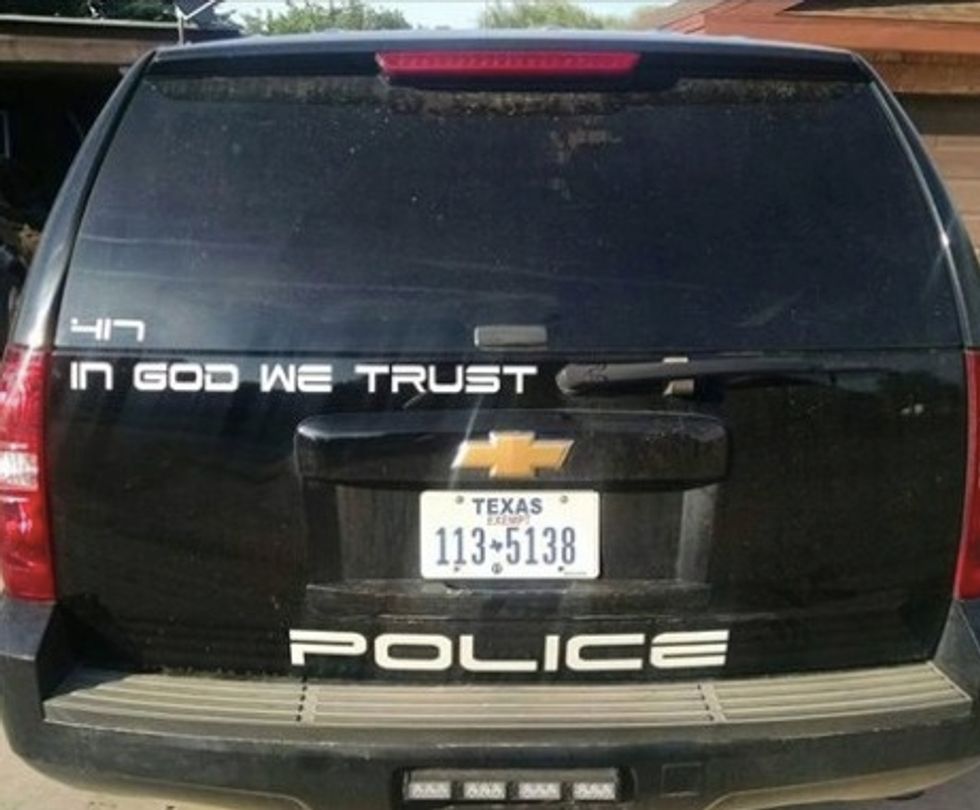 Childress Police Department
"We can't predict what we'll do next," he said, speaking of a separate case in Walton County, Florida. "Even if we wanted to sue we have to have a plaintiff there who's willing to sign on."
So far, challenges to "In God We Trust" on currency have been unsuccessful, but Barker believes that the police patrol car issue could reignite the debate and give atheists another chance to question the legitimacy and constitutionality of including the line on public property.
Garcia is hardly the first sheriff to respond to atheists in such a manner.
(H/T: KCBD-TV)