A Texas high school has launched an internal investigation after two students wound up with blistered palms from a gym class punishment exercise known as a "bear crawl," at least the third time in the last two months such incidents have occurred in the state.
A bear crawl involves moving one's body forward with hands and feet on the ground.
One mother sent photos of her daughter's blistered palms to WFAA in Dallas, saying she received them after performing a bear crawl as a gym class punishment at Harmony Science Academy in Carrollton on Friday.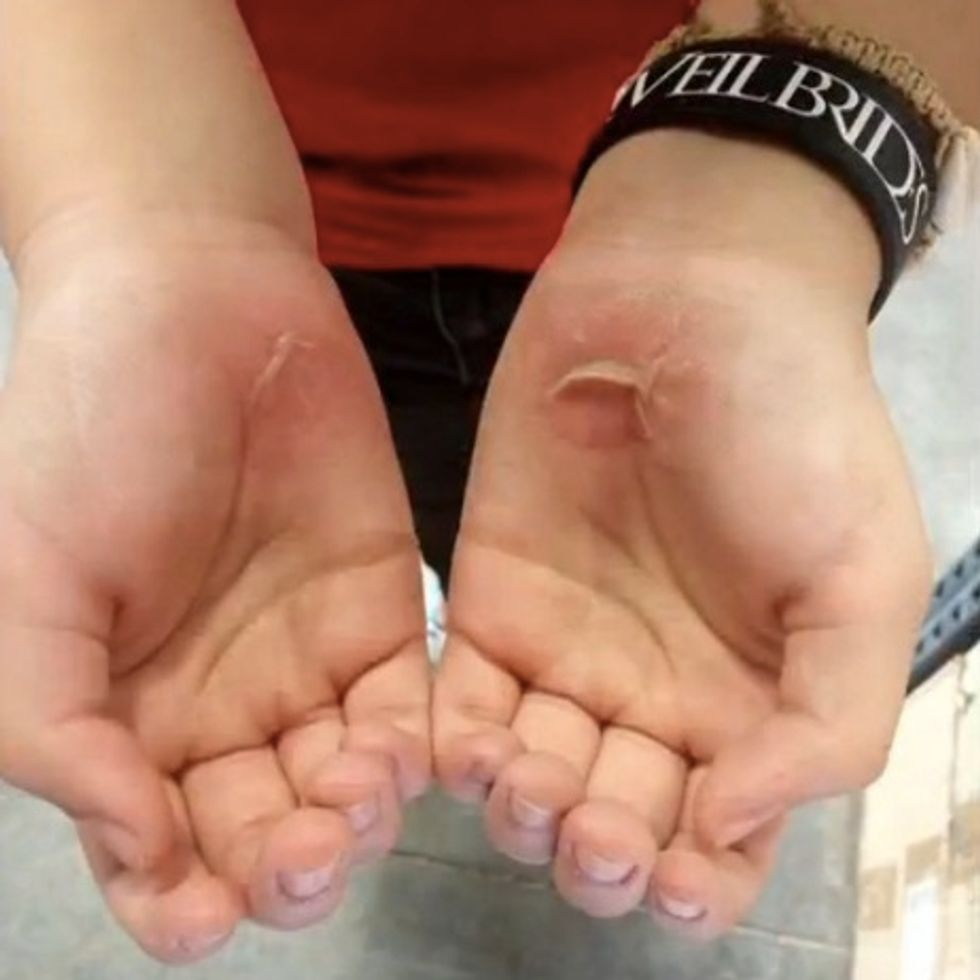 Image source: WFAA-TV
The mother added to WFAA that the punishment — carried out on a soccer field under construction on a hot day — was over her daughter and another student misbehaving.
In addition, the mother told the station her daughter's injuries were severe enough that she couldn't do homework and then got a failing grade.
"Although the teacher demonstrated to the students the correct way to perform the exercise, the students still suffered minor scrapes and developed some blisters," Dean of Students Tina Stephens confirmed to WFAA, adding that parents were notified immediately and the students were treated at school.
WFAA added that the bear crawl has now been banned as punishment at the school.
Similar incidents have occurred recently around the state.
After several students at Red Oak Middle School were late, a coach made them do bear crawls on hot turf, and the students got blisters on their palms, KDFW-TV reported.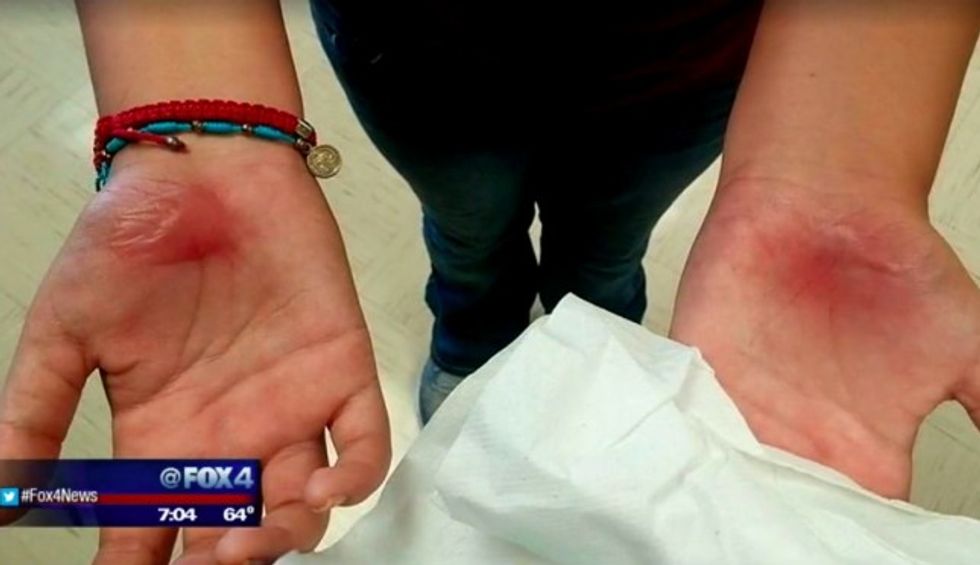 Image source: KDFW-TV
Parents tried to get criminal charges filed against the coach, but the local district attorney told the station that such action was unfounded.
In August, a San Antonio dad confronted a football coach at Memorial High School after his 15-year-old son's palms were blistered from a bear crawl punishment. The player was late to practice, the dad told KENS-TV.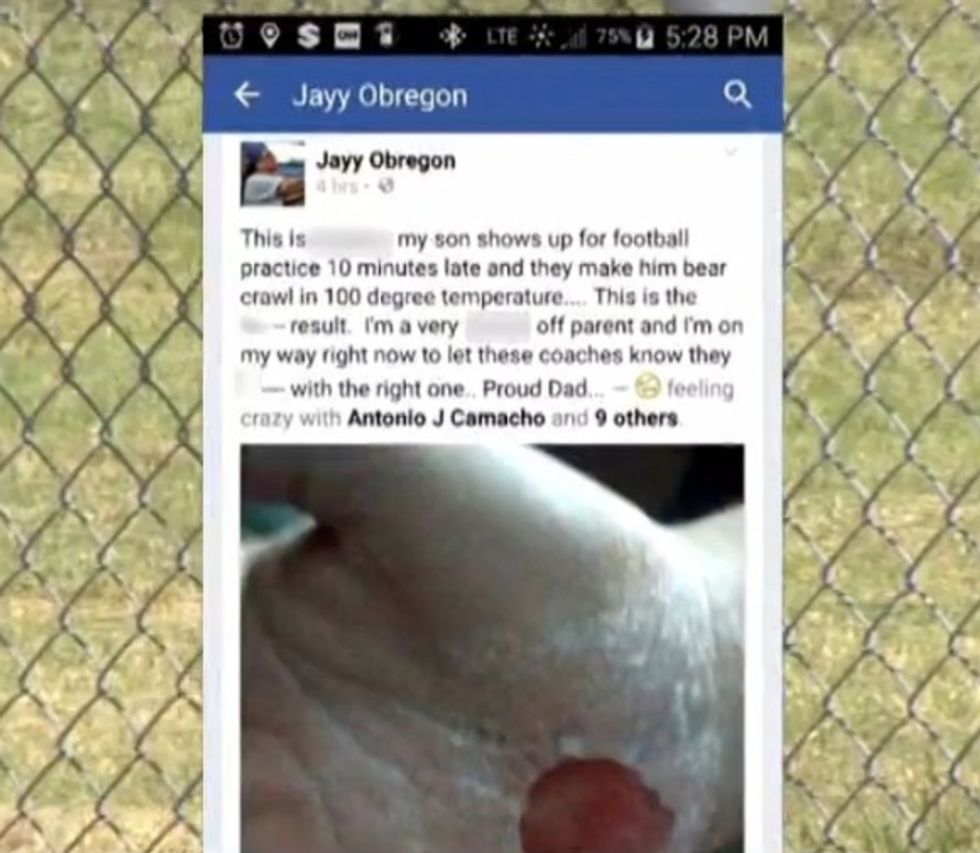 Image source: KENS-TV
Here's the report from WFAA on the most recent incident involving bear crawls:
—
Follow Dave Urbanski (@DaveVUrbanski) on Twitter