By the time Texas campus carry law takes effect next fall, a University of Texas professor said he'll be long gone.
Daniel S. Hamermesh, an economics professor emeritus, told KTBC-TV in Austin that he'd fear for his safety if he stayed, especially since he would be teaching in a large lecture hall.
"I just don't want to take the risk of teaching a very large class where students do get disgruntled because of the grading and how they perceive they should be doing," he told the station.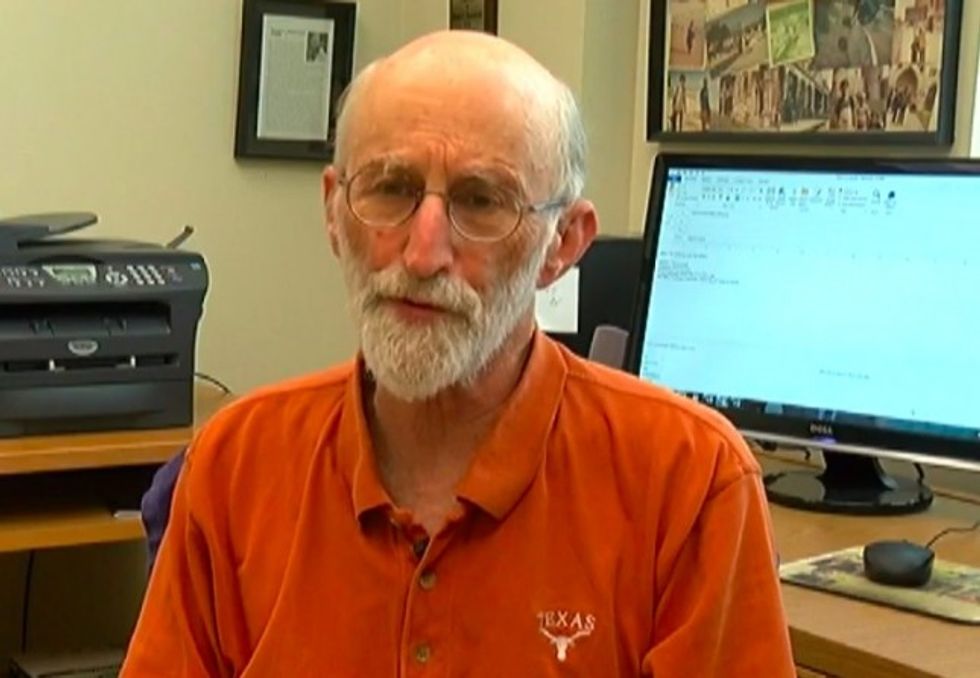 Daniel S. Hamermesh (Image source: KTBC-TV)
The campus carry legislation, signed by Republican Gov. Greg Abbott in June, will allow concealed carry license holders to carry guns on Texas campuses beginning next August.
Hamermesh, who has been with UT since 1993, retired last year but has been teaching one large class each fall. He told KTBC he'll leave the campus following this fall semester.
"Creating more of a gun culture on campus, in my view, gives risk to security in a large class," he added to the station.
Hamermesh added that the university could experience recruiting troubles over the campus carry law.
"The fear, even if perhaps wrong, of having someone shoot at you, can deter a lot of people from coming," he said.
The professor, who's instead headed to the University of Sydney for two months next fall, also remembered the 1966 mass shooting at UT.
"It's 50 years to the day when this law becomes effective, when the Charles Whitman murders occurred on this campus," Hamermesh said of the 90-minute shooting, adding that "this is how we're celebrating the 50th anniversary of this massacre, by putting this law into effect."
—
Follow Dave Urbanski (@DaveVUrbanski) on Twitter