Longtime Hillary Clinton aide Huma Abedin is scheduled to be interviewed by the House Benghazi Committee in a closed session Friday, CNN reported, citing a source.
According to CNN's source, the interview is not a formal deposition and will be conducted mostly by staffers as lawmakers are on recess.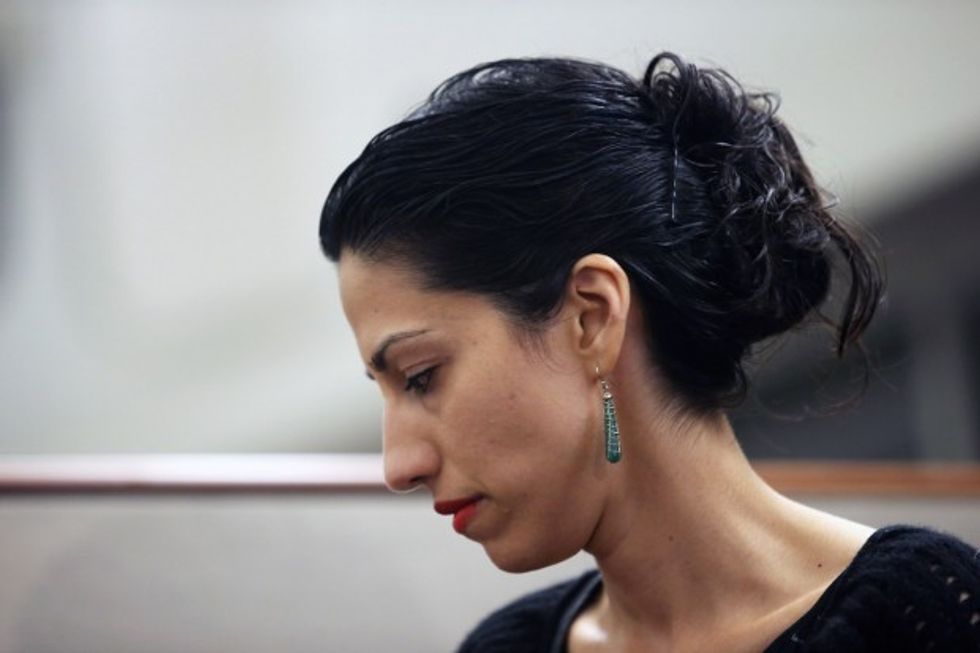 John Moore/Getty Images
Abedin's closed-door appearance before the committee comes less than a week before Clinton is set to face the committee in public.
Abedin has been Clinton's trusted aide for several years. Married to former Congressman Anthony Weiner, Abedin has even drawn attacks from Republican presidential candidate Donald Trump.
A letter released in September indicated that the State Department inspector general opened up a "criminal investigation" into Abedin, a claim her legal team once called "false and needlessly inflammatory."
—
Follow the author of this story on Twitter and Facebook: