Police in Ohio say a murdered woman's body left hanging on a chain-link fence was mistaken for a Halloween decoration.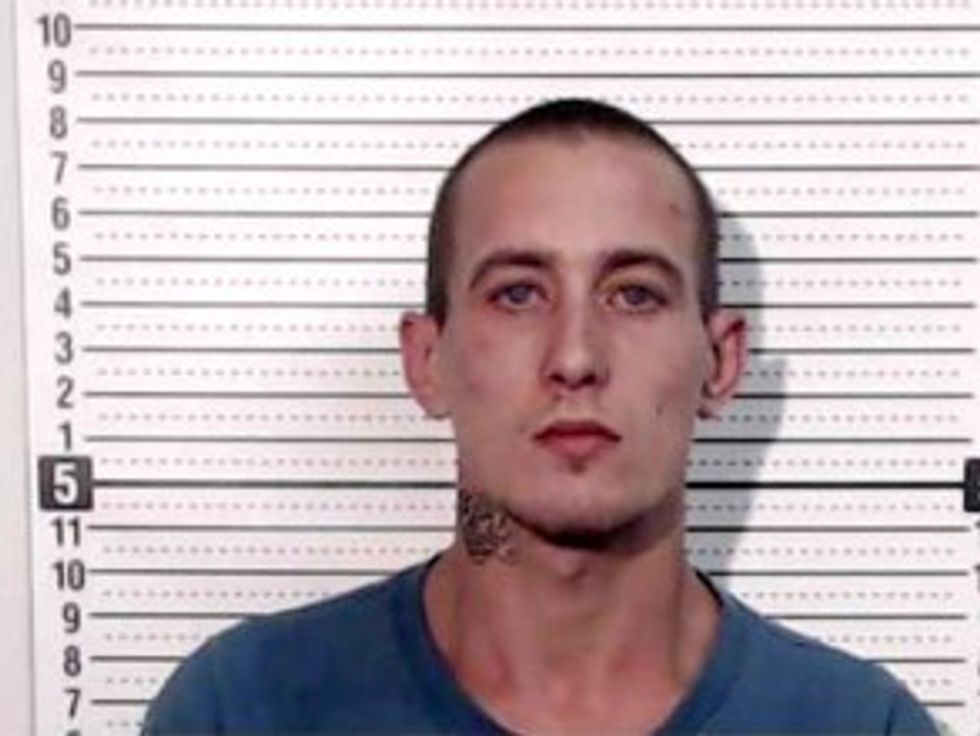 Donnie Cochenaur, Jr. (Image source: Chillicothe Police Department)
According to WKRC-TV, a woman noticed what she thought was a dummy dangling from a fence in Chillicothe, Ohio, but dismissed it as a Halloween prank. It wasn't until construction workers realized it was an actual body and called police that authorities identified the remains of 31-year-old Rebecca Cade.
Tammy Dixon told WKRC she "just put my hands over my face and said, 'This can't be happening here, it's not real and I just didn't see what I thought I saw.'"
Police chief Keith Washburn said Wednesday that Cade died from blunt force trauma to the head and neck. He said police recovered from the scene a bloodied, grapefruit-sized rock that they believe was the murder weapon.
Police arrested 27-year-old Donnie Cochenaur Jr. based on a tip, the Dayton Daily News reported. He was charged with one count of murder and is being held on $2 million bond.
Cochenaur's relation to the victim was not immediately clear, nor was a motive, but Tabitha Long, who lived with the victim, said she had a learning disability and was an easy target because of it.
"She was very gullible, very easily misled, as long as she thought you were her friend she would do just about anything for you," Long said. "I was shocked, I mean, it is very heartbreaking because she was such a nice girl. I can't fathom it. I don't think it's set in yet."
Cade's relation, if any, to Cochenaur was not immediately clear.
(H/T: WSYX-TV)
–
Follow Jon Street (@JonStreet) on Twitter