WASHINGTON (TheBlaze/AP) -- Speaker John Boehner has scheduled House leadership elections for next week.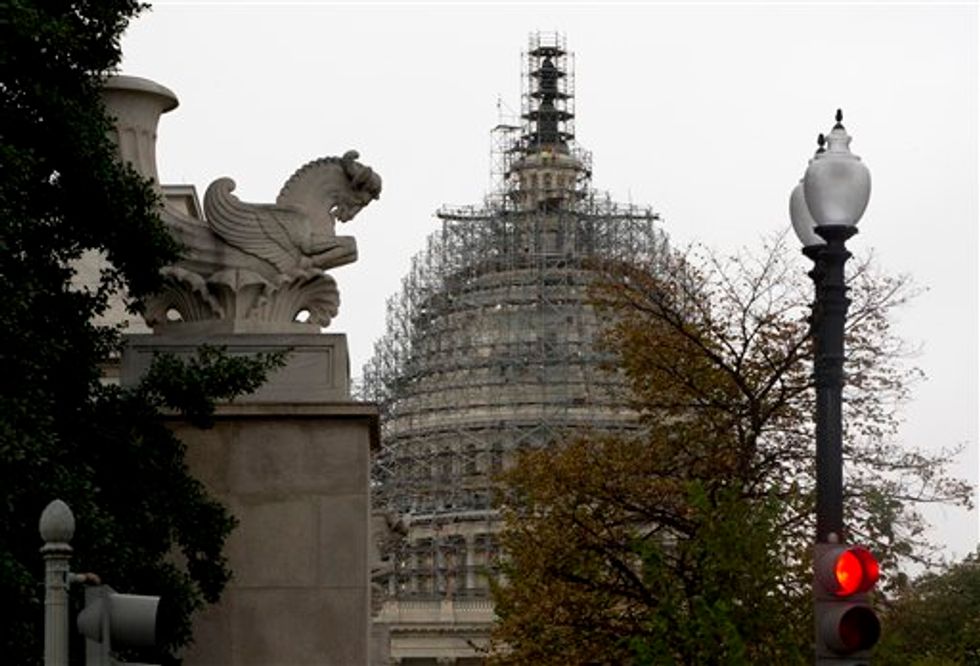 The Capitol Dome, covered with scaffolding is seen on Capitol Hill in Washington, Wednesday, Sept. 30, 2015. On Wednesday, the Senate easily approved a stopgap spending bill to avert government shutdown; House to follow. (AP Photo/Carolyn Kaster)
Boehner confirmed to reporters Wednesday morning that House Republicans will select their candidate for Speaker October 28 and the full House will choose a new Speaker to replace him October 29.
The announcement came on the same day that House Republicans met behind closed doors. Wisconsin Rep. Paul Ryan said Tuesday he would seek the speakership if the Republicans could unify behind his candidacy.
Republicans have been bitterly divided with hardline conservatives forcing Boehner to announce his resignation last month and scaring off his No. 2, Majority Leader Kevin McCarthy, who suddenly withdrew from the Speaker race.
Florida Rep. Daniel Webster will stay in the race for the country's third most powerful position.
1/2 Im running for speaker to transform a broken congress based on the power of a few into a principle-based, member-driven congress #sayfie

— Daniel Webster (@Daniel Webster) 1445437051.0
2/2 I will continue to share my vision of pushing down the pyramid of power and spreading out the base to allow each member to be successful

— Daniel Webster (@Daniel Webster) 1445437129.0
Utah Rep. Jason Chaffetz has dropped out of the race and is supporting Ryan.
I am out and supporting @RepPaulRyan for Speaker. Right person at the right time.

— Jason Chaffetz (@Jason Chaffetz) 1445385302.0