Researchers at the University of Georgia have released a new study that found that simple acts of gratitude can help improve peoples' marriages.
Photo credit: Shutterstock
"We found that feeling appreciated and believing that your spouse values you directly influences how you feel about your marriage, how committed you are to it, and your belief that it will last," study co-author Ted Futris, an associate professor in the College of Family and Consumer Sciences, said in a statement.
After speaking with 468 married individuals, Futris and his team asked questions about finances and communication via a telephone survey. They found that gratitude was key to how content these individuals were in their relationships, the Daily Mail reported.
"It goes to show the power of 'thank you,'" added Allen Barton, a postdoctoral research associate at the university's Center for Family Research. "Even if a couple is experiencing distress and difficulty in other areas, gratitude in the relationship can help promote positive marital outcomes."
The study also found that couples who are more appreciative of one another fare better when fighting and arguments do break out, as gratitude can actually help protect them.
The measure of gratitude was examined by exploring how people felt their spouses valued and appreciated them, including the reaction they observed when they did something nice for their significant other.
"This is the first study to document the protective effect that feeling appreciated by your spouse can have for marriages," Barton told the Daily Mail.
The gratitude finding seems to mesh well with what author and researcher Shaunti Feldhahn said in her book, "The Surprising Secrets of Highly Happy Marriages," which released last year.
"A lot of what makes the happiest marriage is very, very simple stuff," she told TheBlaze at the time, citing belief in one another, little acts and gestures, and reconnecting after a conflict as elements that help improve and protect marriages.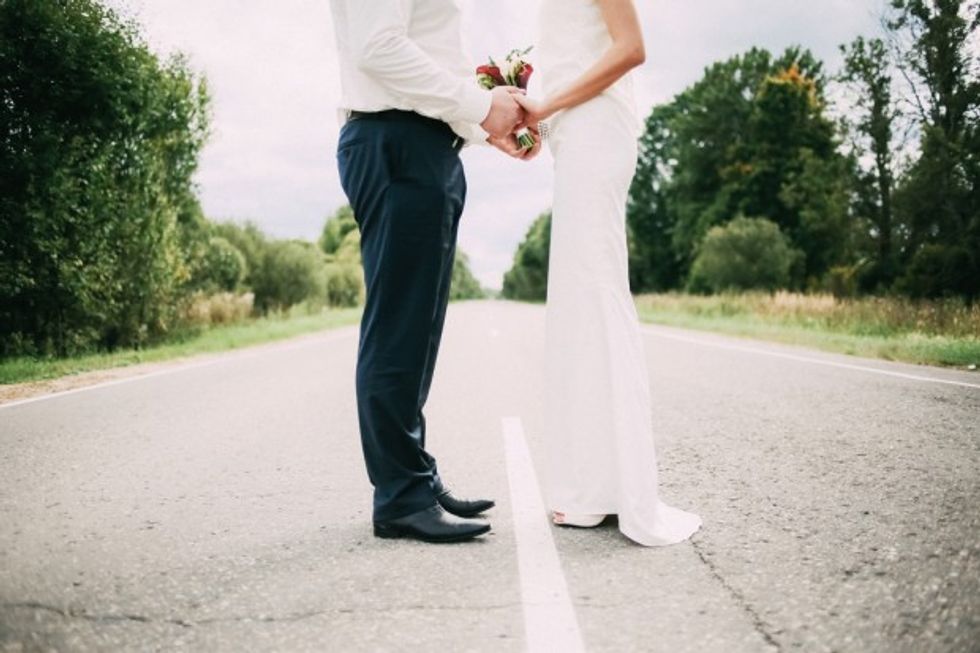 Photo credit: Shutterstock
Through her work, Feldhahn noticed numerous patterns that kept popping up among the happy couples she interacted with — actions and activities that contributed to their elation.
"In our culture … you're slated to view it as if you need to have a PhD in psychology to have a happy marriage and it's all this complicated stuff — and it's really not," she said.
Read the full research report from the University of Georgia here.
(H/T: Daily Mail)
--
Front page image via Shutterstock.com.
Follow the author of this story on Twitter and Facebook: