Republican presidential candidate Chris Christie isn't exactly known for speaking softly.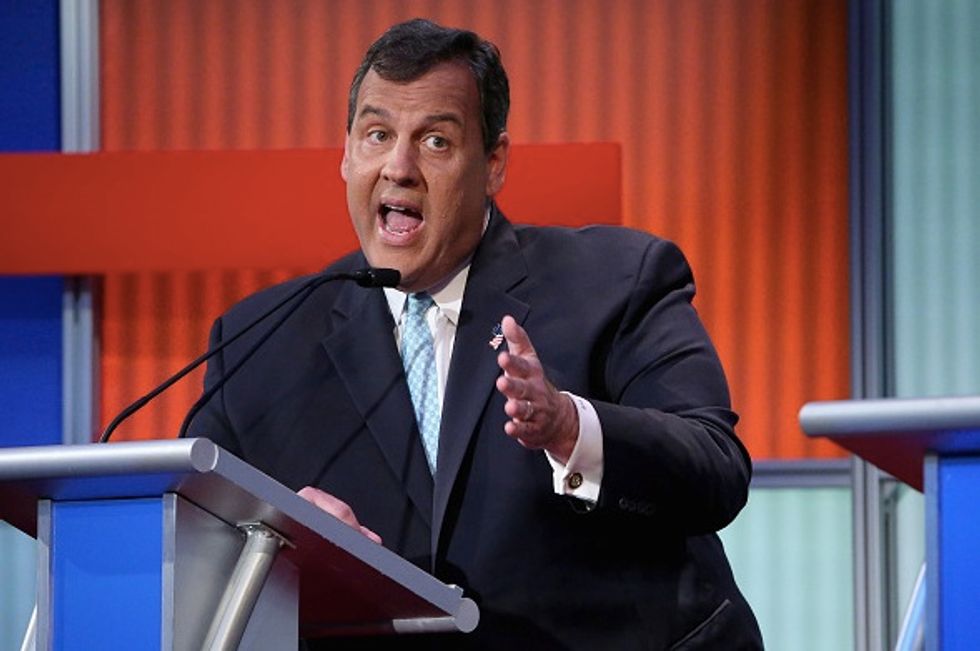 New Jersey Gov. Chris Christie (Chip Somodevilla/Getty Images)

So when the New Jersey governor reportedly exited his Amtrak seating area Sunday morning after being told by train staff he was in a "quiet car," the what's-wrong-with-this-picture images were popping up aplenty.
Witness: Noisy @ChrisChristie exits Amtrak "quiet car" after complaints https://t.co/u8z8FxkDPw via @ericbradnerpic.twitter.com/vHMwhB28ni

— CNN Politics (@CNNPolitics) October 25, 2015
Accounts differ as to the volume of Christie's voice and his demeanor on the Washington, D.C.-to-New Jersey ride after an appearance on "Face the Nation," CNN reported, but it appears he was talking on his cellphone, which is a no-no on the quiet car.
In such environs, Amtrak rules that passengers "are asked to limit conversation and speak in subdued tones. Phone calls are not allowed and all portable electronic devices must be muted or used with headphones (passengers using headphones must keep the volume low enough so that the audio cannot be heard by other passengers.)"
Passenger Alexander Mann emailed CNN his account with photos, saying Christie entered the quiet car with a McDonald's strawberry smoothie while getting testy with someone he was with about a seating mix-up.
"The details of the conversation were unclear but it was definitely some sort of work phone call," Mann recounted to CNN. "This went on for 5-10 minutes until the conductor, prompted by passenger complaints, asked him to stop using his cell phone or leave the car. He again started yelling at his security detail and huffed off to another train car. He kept repeating 'frickin' ridiculous' and 'Seriously?! Seriously?!'"
But another passenger, Katie Klabusich — who indicated she's no Christie fan — wrote on Twitter that the famously brash governor "was super courteous & possibly the least intrusive in-public phone person ever."
Obvi he was running late coming from a thing & got on the 1st open car, not realizing it was the quiet car b/c diff location on express.

— Katie Klabusich (@Katie_Speak) October 25, 2015
When the conductor came by to check tickets he just said "sir, this is the quiet car." CC had the same reaction as anyone:

— Katie Klabusich (@Katie_Speak) October 25, 2015
"You're kidding. It's the quiet car? Alright" & to the phone "I gotta go, I'm in the quiet car. Call you back."

— Katie Klabusich (@Katie_Speak) October 25, 2015
Christie spokeswoman Sam Smith told CNN the governor didn't mean to board the quiet car.
"On a very full train this morning, the Governor accidentally took a seat in Amtrak's notorious quiet car," Smith noted in an emailed statement to the network. "After breaking the cardinal rule of the quiet car, the Governor promptly left once he realized the serious nature of his mistake and enjoyed the rest of his time on the train from the cafe car. Sincere apologies to all the patrons of the quiet car that were offended."
(H/T: Gawker)
—
Follow Dave Urbanski (@DaveVUrbanski) on Twitter