LOUISVILLE, Ky. (AP) -- Unnerved by a manhunt overlapping its bus routes, a rural Kentucky school district called off classes Monday as police searched for a man with a long criminal past accused of shooting and injuring a Tennessee officer and then firing at a state trooper in Kentucky.
The 62-year-old suspect, Floyd Ray Cook, was believed to be on foot after the Saturday shootout with the Kentucky trooper, authorities said Monday.
Cook was last seen in the hilly, wooded countryside in Cumberland County, Kentucky, which borders Tennessee.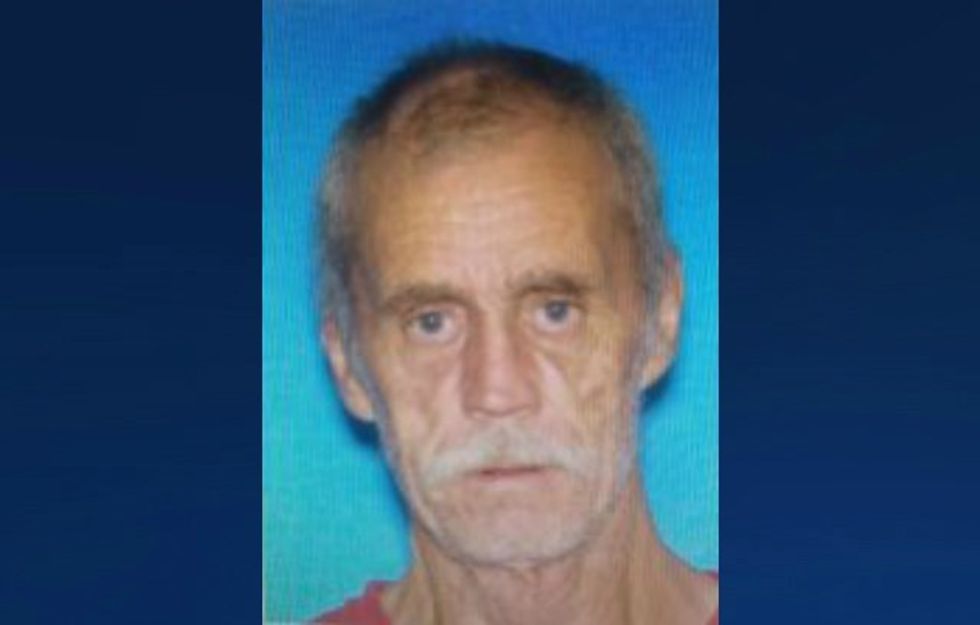 Floyd Ray Cook (Image source: WSMV-TV)
"He's as dangerous as they come," said Kentucky State Police Trooper Billy Gregory. "I would say anyone that has any contact with him is in danger."
The Tennessee Bureau of Investigation added Cook to its Top Ten Most Wanted list and described him as armed and dangerous.
Classes were canceled Monday in the Cumberland County school district as the manhunt continued.
Superintendent Kirk Biggerstaff said the search spanned rural bus routes in the approximately 1,000-student district.
"We're not accustomed to having manhunts in our small, rural town," he said Monday. "So we definitely are a little bit unsettled, and we want to make sure that we're keeping students as safe as possible."
Cook is accused of shooting and injuring Algood, Tennessee, police Officer Ahscari Valencia during a traffic stop Saturday, authorities said. When the officer asked Cook to show his hands, the suspect opened fire, said Putnam County Sheriff's Department spokeswoman Beth Nelson.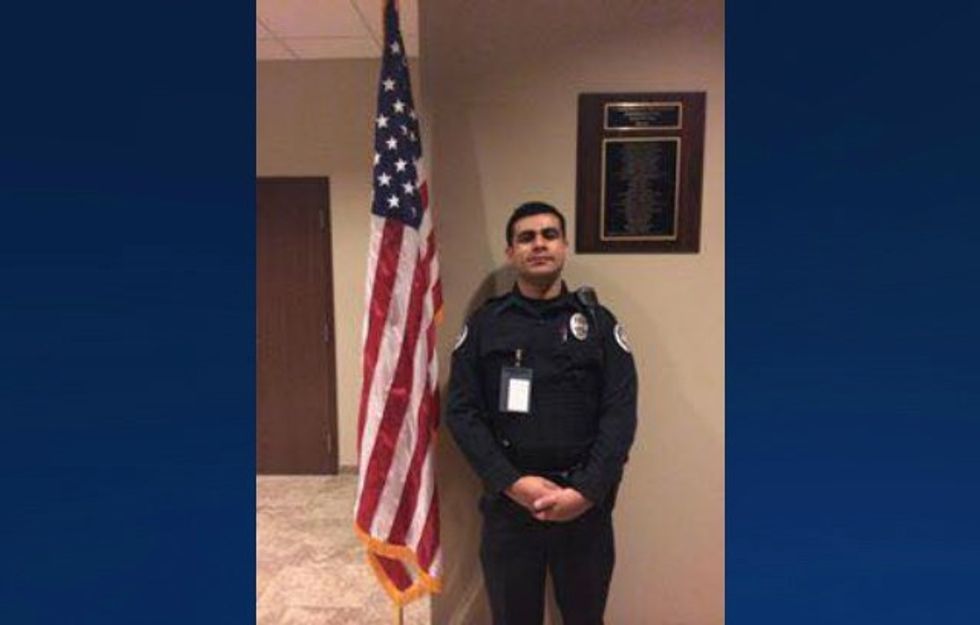 Ahscari Valencia (Image source: WSMV-TV)
Valencia was wearing a bulletproof vest, which saved his life, she said. Valencia has been an officer with the department for 1 ½ years.
Authorities haven't disclosed Valencia's injuries, but Nelson said Monday that "he's at home recovering."
Later Saturday, Kentucky troopers tried to stop Cook near Burkesville, Kentucky, Gregory said. Cook tried to flee but wrecked his vehicle and then fired at state police Trooper Jeremy Baker, he said.
The trooper was not wounded, and Cook ran away.
Cook was next seen breaking into a rural Cumberland County home on Sunday, Gregory said. The couple living there was able to get away and contacted authorities. But Cook was not there when police went inside, he said.
Cook is described as a 6-foot, 160-pound white male with blue eyes, gray facial hair and gray, balding hair.
He was convicted of a series of crimes including rape, burglary, robbery, assault and riot in Kentucky in the 1970s and 1980s, according to state corrections department records. Cook was convicted of raping a 19-year-old in Marion County in 1971, records showed. He was required to register as a sex offender and remain on parole for the rest of his life.
Cook was indicted in July on charges of first-degree trafficking in methamphetamine and tampering with physical evidence, according to Hardin County court records. He was scheduled for arraignment in August but did not appear. A warrant was issued for his arrest and remains outstanding.
He listed an address in Lebanon, Kentucky, on his sex offender registration form. Several months ago, the Marion County Sheriff's Office, making routine checks on the sex offenders in the county, discovered he was no longer living there, said Sheriff Jimmy Clements.
Deputies there took out a warrant for his arrest and started searching for him. They discovered he was living at an address in the tiny town of Raywick, Kentucky. They staked out the home but were never able to catch him.