How good is the "audiographic" memory of Republican presidential candidate Texas Sen. Ted Cruz?
Cruz demonstrated his impressive skills during a meeting with voters for the taping of a segment on WMUR-TV in New Hampshire Thursday, acting out a scene from one of his favorite movies, "The Princess Bride."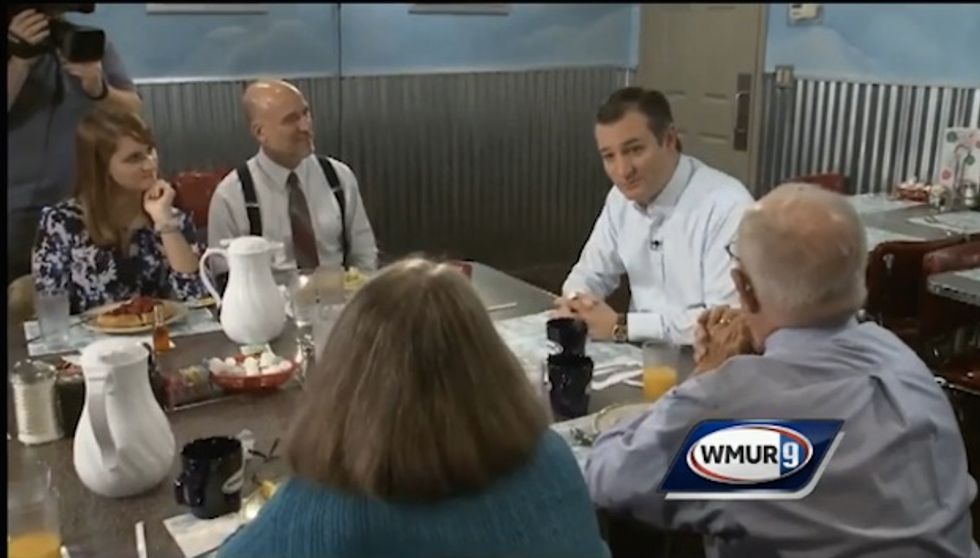 Image source: YouTube
The re-enactment happened as Cruz sat down in WMUR's "Candidate Cafe."
Watch Ted Cruz's performance and note his impressions of Billy Crystal and Carol Kane.
Cruz's reenactment was close, but not 100 percent perfect in terms of dialogue. However, the overall meaning and tone of the scene was spot on.
Watch the actual scene here:
__
Follow the author of this story on Twitter and Facebook: