A man was removed from a Hillary Clinton rally in Texas Tuesday after holding up a sign critical of the Democratic presidential candidate.
The man was standing what appeared to be just a few feet away from Clinton while calmly holding up a sign that read, "Yes, Ms. Clinton, it does make a difference." The man was later confronted by security and eventually escorted out of the view of cameras. It was not clear whether he was led out of the venue entirely, KTXA-TV reported.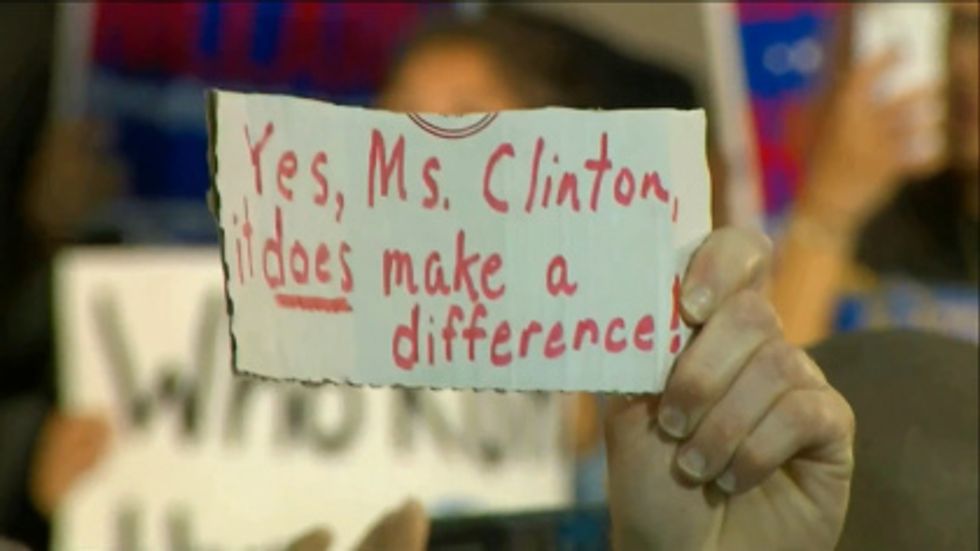 Image source: KTXA-TV
The sign was referring to Clinton's now-infamous response to criticism from a congressional committee about how she handled the 2012 Benghazi terror attack as secretary of state. "The fact is we had four dead Americans. Was it because of a protest or because of guys out for a walk one night and decided to go kill some Americans? At this point what difference does it make?" Clinton said at a 2013 congressional hearing.
The man was seen earlier holding up a larger sign calling attention to past Clinton scandals.
"Clinton's accomplishments? Deflecting focus from her husband's assaults on women. Whitewater. Denying aid to our ambassador in Libya. Lying/flipflopping after Benghazi attack. Yes, Ms. Clinton, it does make a difference," the sign read.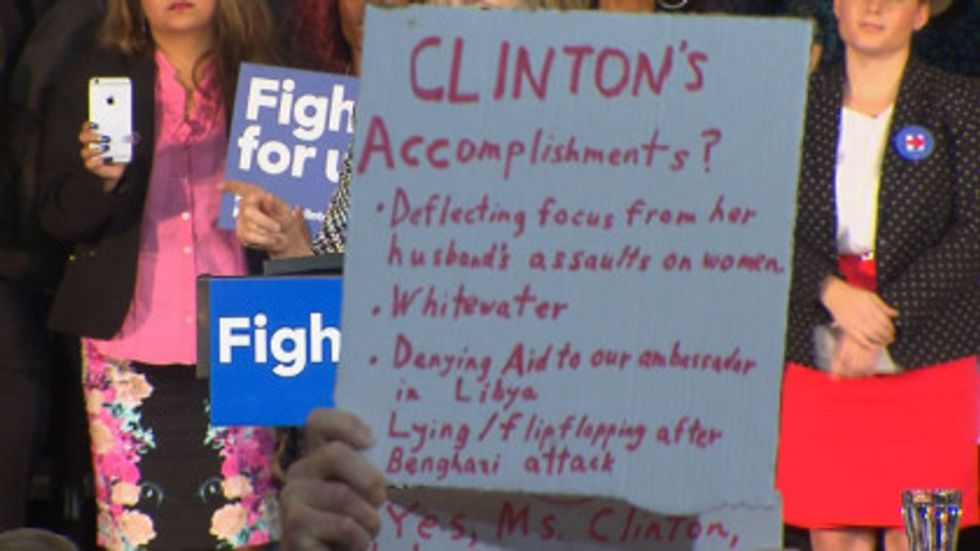 Image source: KTXA-TV
Someone tore the larger sign down, so the man then began holding up just the lower portion of the sign.
Watch as security confronts the man and escorts him out of view:
(H/T: KTXA-TV)
–
Follow Jon Street (@JonStreet) on Twitter