© 2023 Blaze Media LLC. All rights reserved.
It's Going to Be a Political Mess': Sources Tell TheBlaze TV Kurds May Be Close to Conquering Islamic State Stronghold
"I'm going to be bold in saying that."
Jason Buttrill, chief researcher for TheBlaze TV, revealed Thursday evening on The Dana Show new information regarding the likely Kurdish toppling of the Islamic State's control over Mosul, Iraq.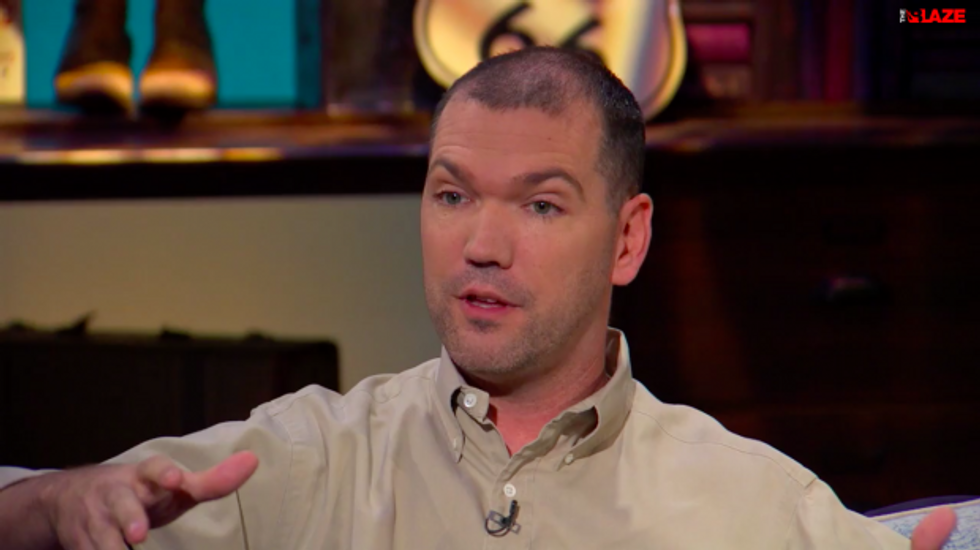 TheBlaze TV chief researcher Jason Buttrill shares information about the Kurdish Peshmerga on "The Dana Show" Nov. 19.
According to Buttrill, Mosul – Iraq's second largest city — is the Islamic State's only stronghold in the northernmost part of the country and seizing control of the territory would generate a "political mess" because it would significantly hinder the radical Islamists, but it would also mean the Kurds had gained control of a major Iraqi city.
Buttrill told show host Dana Loesch that the U.S., in conjunction with partners in the Middle East, had cut off all supply lines to Mosul except one. According to him, the Peshmerga, the military of Iraqi Kurdistan, is starting to "choke" that only remaining supply line.
"The only way [the Islamic State is] able to supply that and keep [Mosul] in control is one tiny little supply line coming up from the south," Buttrill said. "Now, that's almost going to be closed off because what we just heard is ... coalition aircraft are now bombing those supply trucks."
"So that only means one thing," Buttrill continued. "[The Kurds are] chocking them off, and they're going to start moving toward Mosul very soon — it's in the works."
By Buttrill's estimation, this is going to be "bloody" and a "political mess." According to him, the Iraqi central government does not want the Kurdish military to move in because the Iraqis don't want to forfeit control of their second largest city.
Buttrill told Loesch the U.S. government should be siding with the Kurdish forces, but, since it didn't, it created a "stalemate."
"The reason the Paris attacks happened — I'm just going to say it, I'm going to be bold in saying that — is because we [the U.S.] advocated the stalemate, Buttrill said. "We let it happen."
Complimentary Clip From TheBlaze TV The full episode of The Glenn Beck Program, along with many other live-streaming shows and thousands of hours of on-demand content, is available on just about any digital device. Click here to watch every Glenn Beck episode from the past 30 days for just $1!
—
Follow Tré Goins-Phillips (@tregp) on Twitter
Want to leave a tip?
We answer to you. Help keep our content free of advertisers and big tech censorship by leaving a tip today.
more stories
Sign up for the Blaze newsletter
By signing up, you agree to our
Privacy Policy
and
Terms of Use
, and agree to receive content that may sometimes include advertisements. You may opt out at any time.