Christian singer Natalie Grant believes that there's "an absence of light" in the world, and she's hoping to inspire others to help fill the void.
Grant, who recently appeared on The Church Boys podcast to discuss her new album "Be One," delved into the ever-perplexing problem of evil in the world and described what she's hoping to accomplish with her new music.
"I think that the central theme of this record is just encouraging people to shift their perspective," the singer said.
While the current culture can feel very dark at moments, Grant said that "evil has always been present in this world."
"I don't know that we can say that there's a greater presence of evil in this world. It seems like it," she said. "But then, when you take a moment and go back through history ... there's lots of moments in history that have been marked by some pretty dark, evil things."
Listen to the interview with Grant around the 40:00 mark below:
In the end, though, Grant said that she believes that there's "an absence of light" in the modern era, with many people simply not taking the time to be good and do well toward others — something that she said is essential, regardless of one's faith perspective.
The singer also encouraged fans to remember to be grateful for all that they have.
"I think sometimes we can get so caught up — whether it's what's happening in the world or what's happening in our own personal world," Grant said. "We get so caught up on what we need instead of remembering what we already have and changing that perspective."
She said that she believes that the "Be One" album will help listeners shift their perspectives on that front, while also addressing some of her own recent struggles with depression, among other issues.
It's not uncommon for Grant to share her views and experiences, as she is quite active on social media.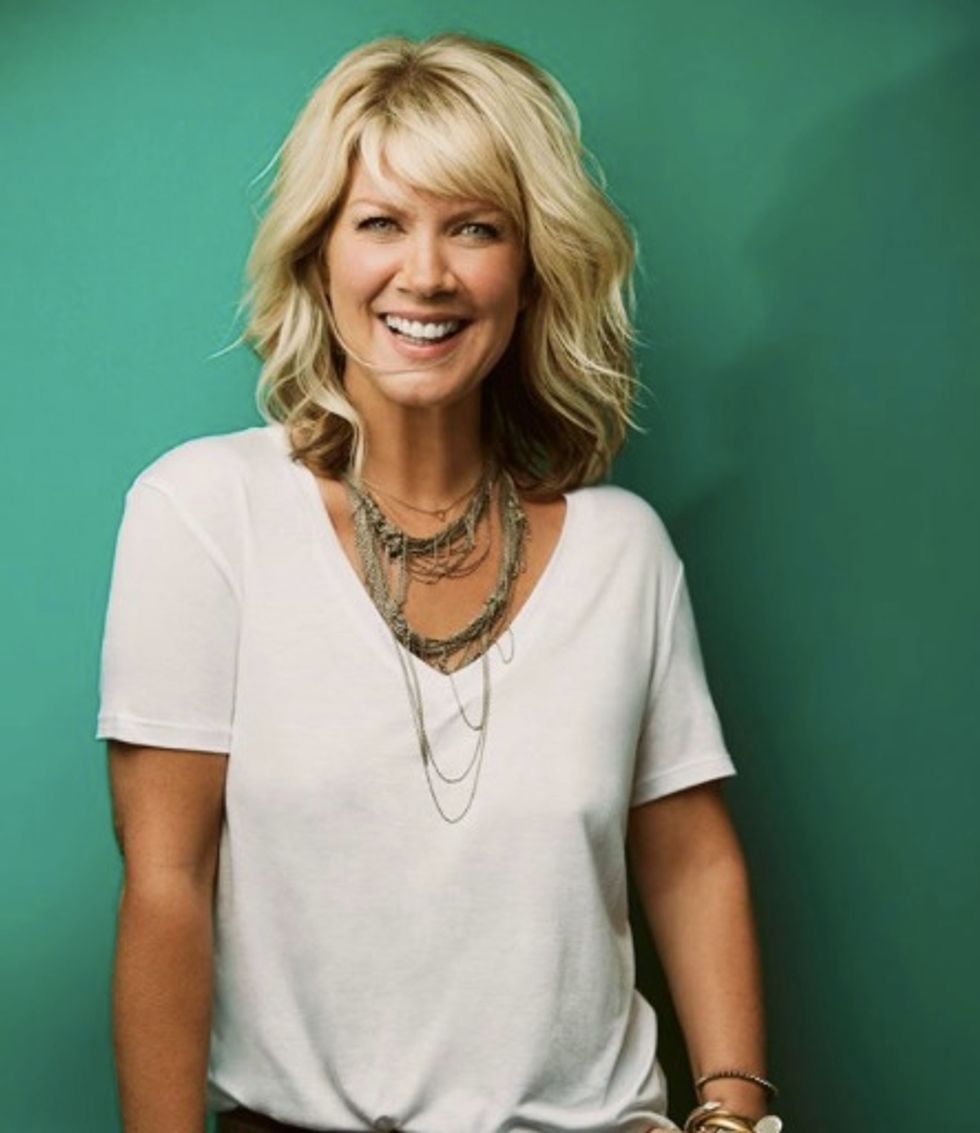 Natalie Grant (Facebook)
"I talk about my struggles," she said of her use of Twitter. "I talk about my fears."
Grant also spoke of the discussion and debate that was sparked after her decision to leave the 2014 Grammys early – a situation that she said was blown out of proportion in media following a tweet that she sent (read more about that here).
"We left the Grammys early. I've had many thoughts, most of which are probably better left inside my head," she tweeted at the time. "I've never been more honored to sing about Jesus and for Jesus. And I've never been more sure of the path I've chosen."