COLORADO SPRINGS, Colo. (AP) -- A law enforcement official says the gunman in an attack at a Planned Parenthood clinic in Colorado Springs has been identified as Robert Lewis Dear.
The official, who has direct knowledge of the case, said the shooter is from North Carolina. No other details were immediately available. The official spoke on condition of anonymity because the official was not authorized to speak about the ongoing investigation.
Police said three people, including a police officer, were killed in the attack on Friday. The gunman was taken into custody after an hourslong standoff and shootout.
Authorities say they haven't determined a motive or whether the shooter had any connection to Planned Parenthood.
The officer killed in the shootings has been identified as 44-year-old Garrett Swasey.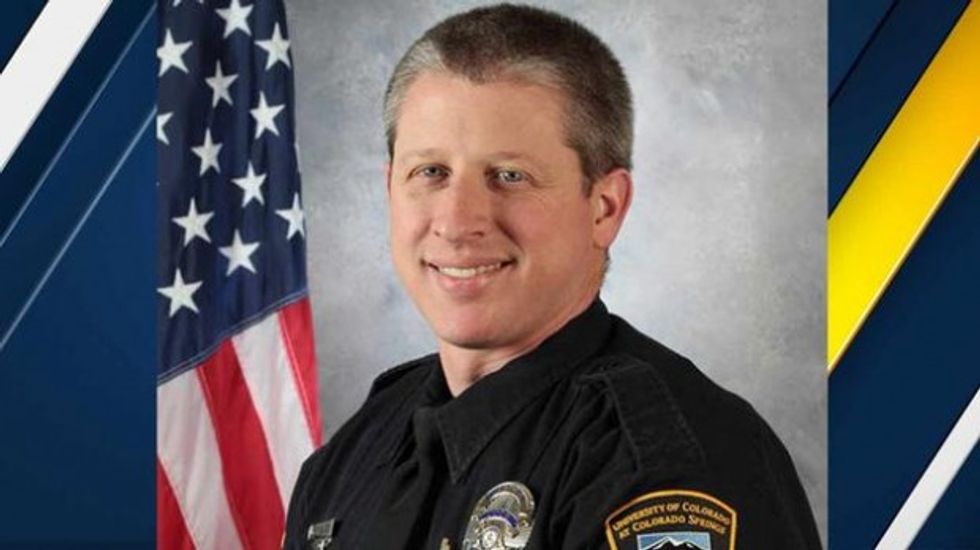 UCCS
Swasey was a member of the University of Colorado-Colorado Springs Police Department. The university says Swasey had gone to the clinic to support Colorado Springs police after he learned of the shooting.
Swasey was a six-year veteran of the department.
Five other officers were wounded.
Mike Violette, executive director of the Colorado Fraternal Order of Police, says he can't recall another incident in Colorado in which six officers were shot.
---