It's been five months since a 21-year-old walked into a historically black church and murdered nine of its members during a Wednesday Bible study.
Yet on Saturday, as Clemson University and the University of South Carolina met to play its annual rivalry football game, the animosity between the two teams was set aside for a brief moment as both schools came together to pay tribute to those who have become known in the Palmetto State as the Emanuel 9.
"Competitors joining forces is the main message we want to get across, that we're uniting for the state of South Carolina," Clemson Band Director Mark Spede told WYFF-TV prior to Saturday afternoon's performance. "If we can join together, surely everyone in the state can."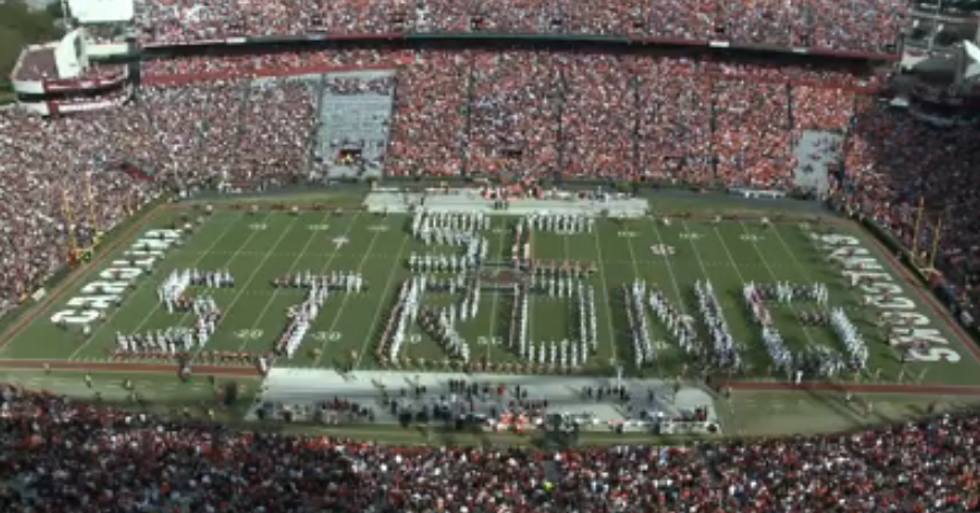 Image source: WLTX-TV
Both bands performed separately before they joined to spell out "SC STRONG" on the field as they played, "Take My Hand, Precious Lord" during the game played in Columbia, South Carolina.
Spede said the idea for the two bands to come together and perform during halftime was pitched by a student on Clemson's drumline.
"Everybody cheers for their own school, which is fantastic," USC Director of Athletic Bands Cormac Cannon told The State. "It's what we love about college sports and college football. We love what this rivalry does for our state. It gives us exposure, and it's a very exciting day for those in our state, but music is something that brings us together. It's not something that divides us."
WYFF reported that both teams have played with a logo honoring the victims of the attack on the Emanuel AME Zion Church on their helmets all season.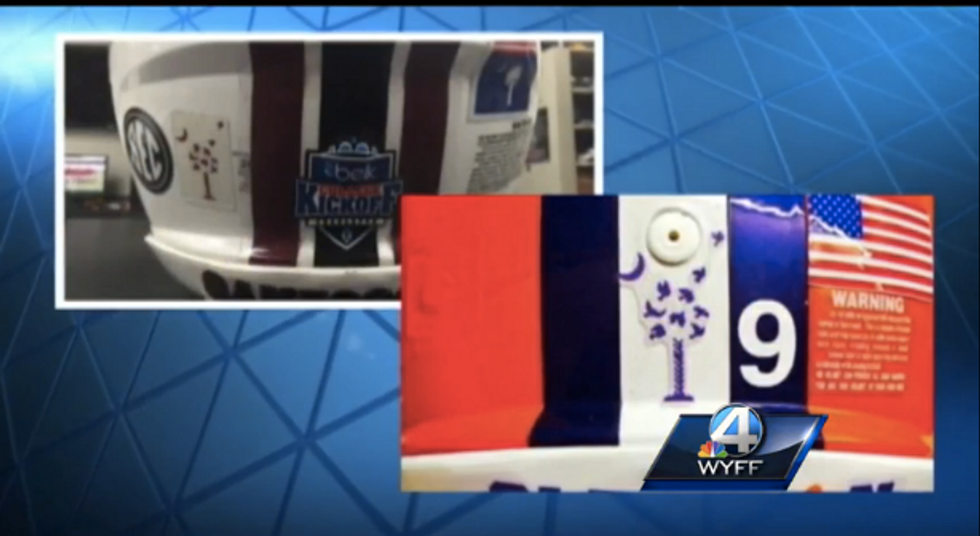 Image source: WYFF-TV
According to WLTX-TV, Saturday's performance was the first time in the schools' history that both bands performed together.
"We thought it would be a great opportunity to do something about and for our state, especially because of some of the tragedies that have happened over the past year," Cannon said.
The Clemson Tigers, ranked No.1 in the country nationally, narrowly defeated the unranked Gamecocks 37-32.
Watch part of the halftime performance below.