An Israeli journalist took to the streets of Paris to highlight some of the disputed media headlines on terrorist Palestinian attacks.
Zvika Klein of Israel's NRG website asked people in Paris how they would react to similar coverage of the Paris terrorist attacks claimed by the Islamic State group if the headlines had focused on the terrorists.
The fake headline he showed Parisians was actually modeled after real reporting of Palestinian attacks on Israelis with the perpetrators and numbers altered accordingly.
One of the fake headlines on a mock news site, "The Damascus Daily," created by NRG to show French interviewees was: "7 men shot dead during Paris attack; 129 dead."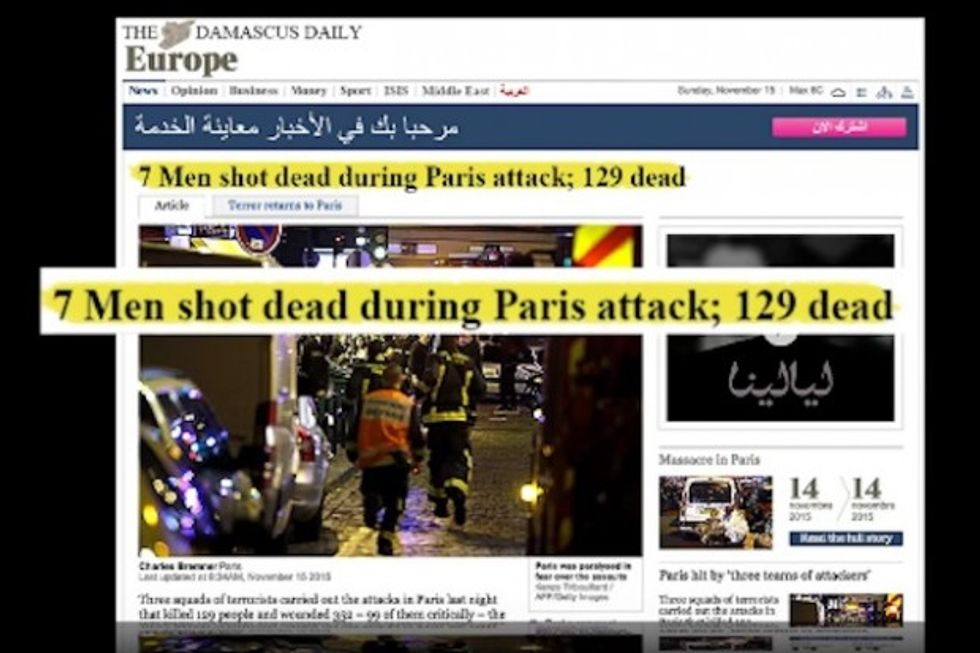 The fake news headline created by NRG for man-on-street interviews. (Screenshot: NRG)
That was modeled on a real BBC headline on a Jerusalem stabbing attack on Oct. 3 which read: "Palestinian shot dead after attack kills two."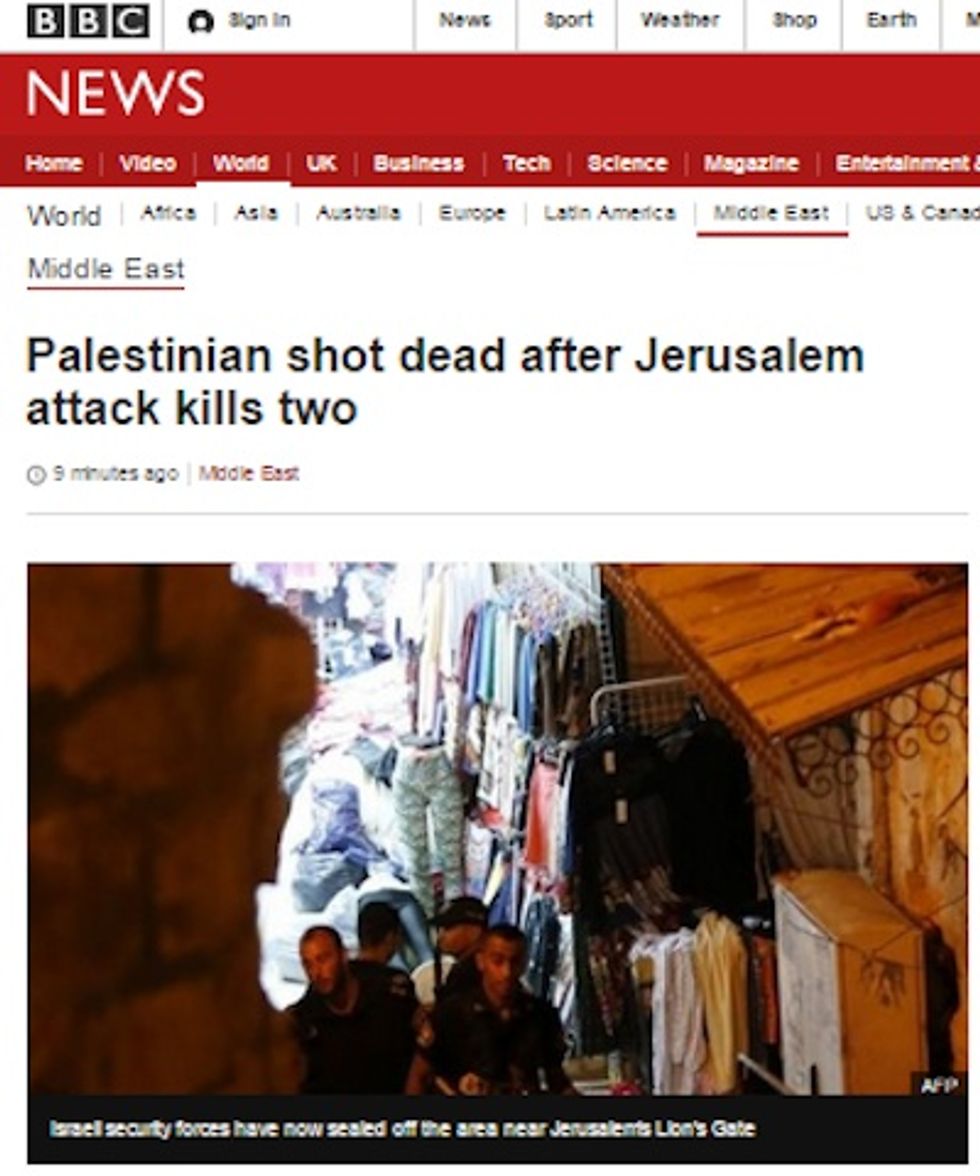 Screenshot: BBC
In the story referenced above, two Israeli men were stabbed to death in Jerusalem by a Palestinian. The wife and toddler of one of the slain Jewish men were also wounded.
After facing criticism, Al Jazeera later corrected a headline on the same incident which read: "Palestinian shot dead after fatal stabbing in Jerusalem; 2 Israeli victims also killed."
Respondents in Paris expressed criticism of the media when shown the redesigned headlines.
"This is false. This is just lying," one said.
"All the terrorists should be mentioned as terrorists. We have to call them terrorists. I don't know why they don't call them like this," another person added.
NRG asked viewers in a graphic at the end of the video, "Bad journalism or pro-Palestinian coverage? It's your call."
As if to drive home the point, Reuters ran this title to a video on Friday: "Palestinian dies in ramming attack."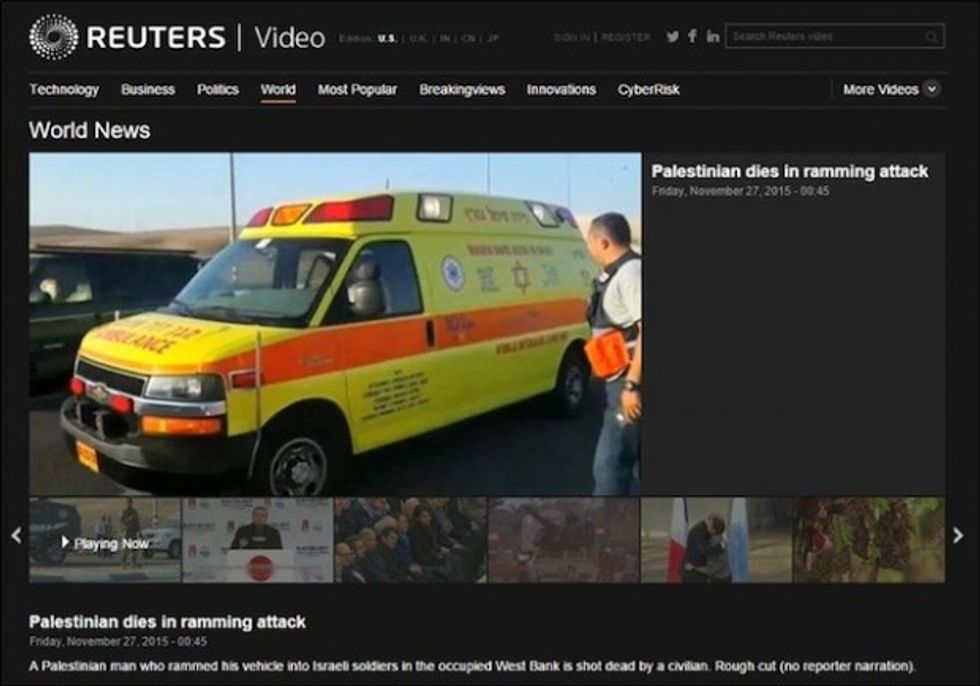 Screenshot: Reuters
The headline failed to mention the Palestinian was the attacker who rammed his vehicle into Israeli soldiers.
The Israeli reporter Klein received wide attention in February after producing a video showing how he was cursed and harassed when he simply walked in Muslim neighborhoods in Paris wearing clothes suggesting he is Jewish.
(H/T: Algemeiner)