UnitedHealth CEO Stephen Hemsley said Tuesday that he regrets leading his company into the Obamacare marketplace, saying that the decision will lead to more than a half billion dollars in losses to the company.
"It was for us a bad decision," Hemsley said at an investor meeting in New York, according to Bloomberg. "I take accountability for sitting out the exchange market in year one so we could in theory observe, learn and see how the market experience would develop."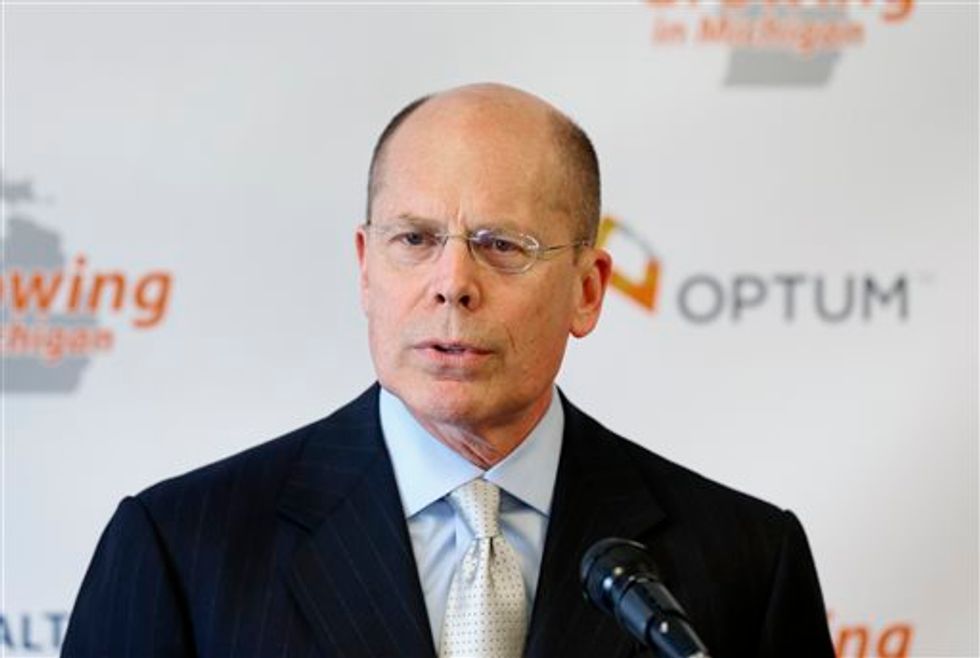 UnitedHealth CEO Stephen Hemsley (AP Photo)
"In retrospect, we should have stayed out longer," Hemsley added. "We did not believe it would form this slowly, be this porous, or become this severe."
UnitedHealth, the nation's largest health care insurer, announced in mid-November their decision to potentially pull-out of the Obamacare marketplace for good by 2017.
At the time, Hemsley said his company could not sustain the losses driven by the health care mandate. "We can't subsidize a market that doesn't appear at this point to be sustaining itself," he said.
The company was even cautious in their approach to the law, only beginning to sell their plans on the marketplace a year after the exchanges opened.
Currently, UnitedHealth has only about 540,000 customers in the exchanges, which is relatively small compared to the company's other businesses — all of which are doing much better.
—
Follow the author of this story on Twitter and Facebook:
[facebook //www.facebook.com/plugins/like.php?href=