CNN anchor Chris Cuomo grew visibly frustrated during an interview that aired Friday with attorneys for the family of the accused San Bernardino shooters when they seemed to imply Syed Farook and Tashfeen Malik may not have had anything to do with the mass shooting that took 14 lives Wednesday.
"It just doesn't make sense for these two to be able to act like some kind of Bonnie and Clyde or something. It's just ridiculous. It doesn't add up," attorney David S. Chesley told Cuomo, adding that the deceased couple didn't have "military skills" to carry out the shooting and that Malik was "about 90 pounds" and probably couldn't even carry a weapon.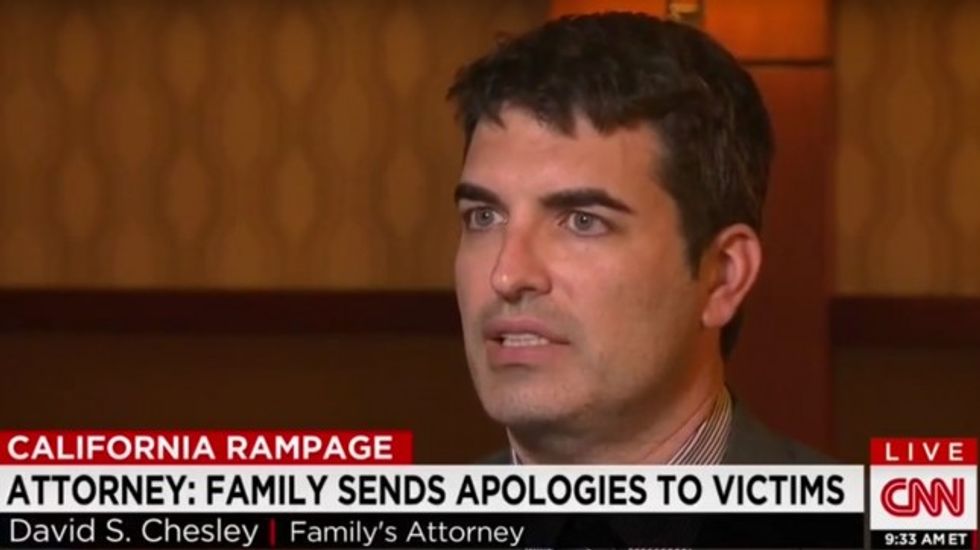 Image source: YouTube/CNN
"Are you saying you're not sure that they did this?" a surprised Cuomo replied.
Chesley didn't exactly answer the question, instead saying the FBI was "totally stumped" and "totally frustrated" when trying to figure out a motive. "Really, everyone is clueless because there's nothing that would characterize him to act in this manner," he said.
Cuomo turned to the other family attorney, Muhammad Abuershaid: "Does the family have any doubts as to whether or not that it was him and his wife who did it? Because the authorities have none, as you know."
Abuershaid stopped short of completely answering Cuomo's question, saying that the family has been "very accepting" of the information that's come out so far and are remorseful.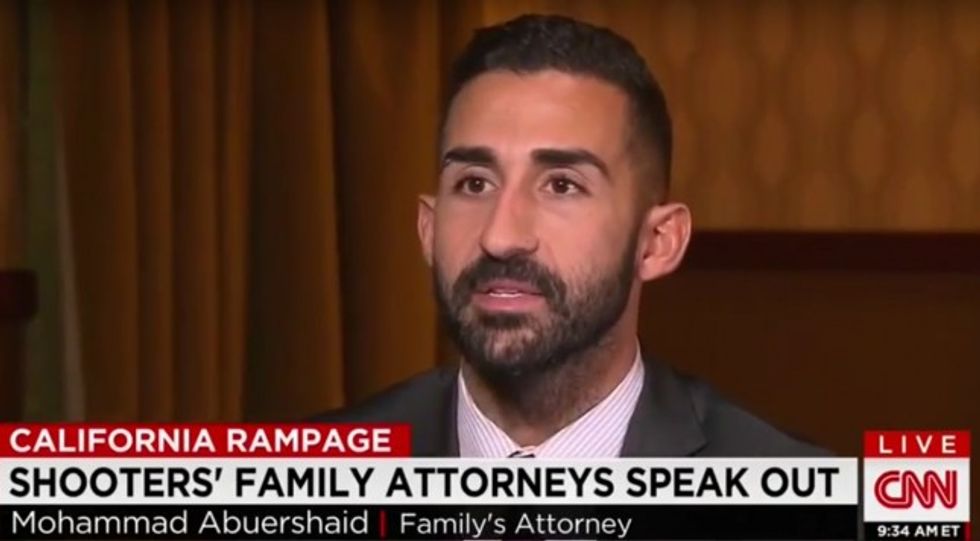 Image source: YouTube/CNN
Chesley added that the family was shocked when they first heard about the attack, but so far "the facts don't make sense."
Then Cuomo got visibly annoyed.
"That's the part I don't get," he said sharply. "You know the officers say they took fire from this SUV, the people in the SUV were him and her — that's kinda the end of the analysis of possibilities."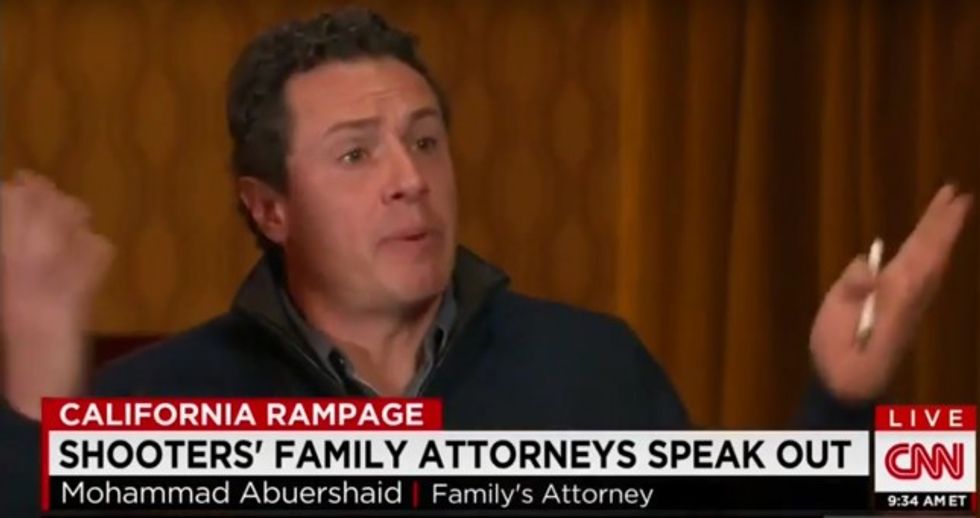 CNN anchor Chris Cuomo (Image source: YouTube/CNN)
Abuershaid argued that not all the information has come in yet, but Cuomo was having none of it.
"What could come in?" Cuomo asked, clearly frustrated. "Gimme a possibility. What could come in?"
Abuershaid said he didn't know but repeated that not all the facts were in.
On Friday, three U.S. officials "familiar with the investigation" told CNN that Malik is believed to have pledged allegiance to an Islamic State leader on Facebook during the attack.
—
Follow Dave Urbanski (@DaveVUrbanski) on Twitter