The New York Times published audio Thursday night of Ted Cruz questioning whether Donald Trump had the judgment to have his "finger on the button," after the Texas senator's campaign called the newspaper's story "misleading."
On Thursday, the Times reported comments Cruz made about 2016 rivals Donald Trump and Ben Carson at a private Wednesday event.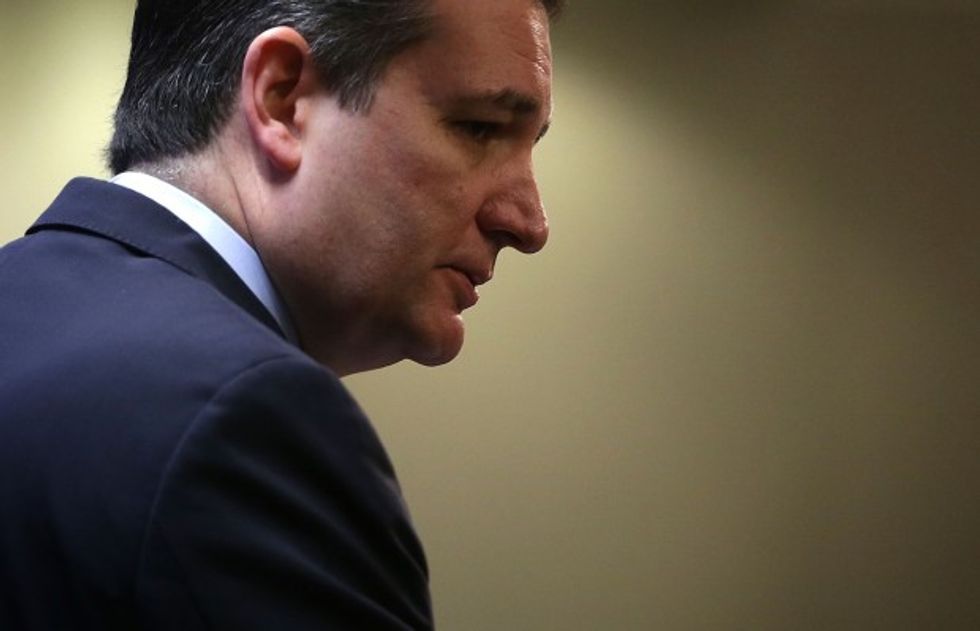 Alex Wong/Getty Images
Cruz, who has been particularly reluctant to criticize the real estate mogul, told about 70 attendees he had much admiration and respect for Trump and Carson, but added that he doesn't believe either will be elected president.
He then seemingly questioned whether either had the judgement to be commander-in-chief.
"Who am I comfortable having their finger on the button?" the senator asked. "Now that's a question of strength, but it's also a question of judgment. And I think that is a question that is a challenging question for both of them."
Soon after the Times published its story, the Cruz campaign blasted it as "misleading." Hours later, the Times published audio corroborating its story.
Reached for comment by TheBlaze, national press secretary Catherine Frazier contended "the audio actually backs us up" and argued the Times is "only interested in battles of personality and inciting Republican on Republican violence."
"What you hear there isn't any different from the arguments he makes in public," Frazier said.
Frazier did not immediately respond to a followup email that asked for instances where Cruz has questioned Trump's judgement to be president in public.
Cruz's recent refusal to forcefully denounce Trump has earned him some criticism. When Trump proposed a ban on all Muslim immigration, Cruz would only go so far as to say he disagreed with the plan, prompting scorn from Republican presidential contender Carly Fiorina.
The former Hewlett-Packard CEO took a jab at Cruz, reportedly saying this week she hadn't heard him "stand up for the Constitution as Donald Trump is trampling it."
Cruz has maintained he'd like to avoid criticizing fellow Republicans.
—
Follow the author of this story on Twitter and Facebook: