With Donald Trump's continued strength in presidential polls, some Republicans have openly worried about what happens to Republicans if the real estate billionaire wins the nomination.
Though former Republican strategist Karl Rove asserted in a Wall Street Journal op-ed Thursday that Trump would be the "Democrats' dream nominee," White House spokesman Josh Earnest asserted that it's not something Democrats are excited about.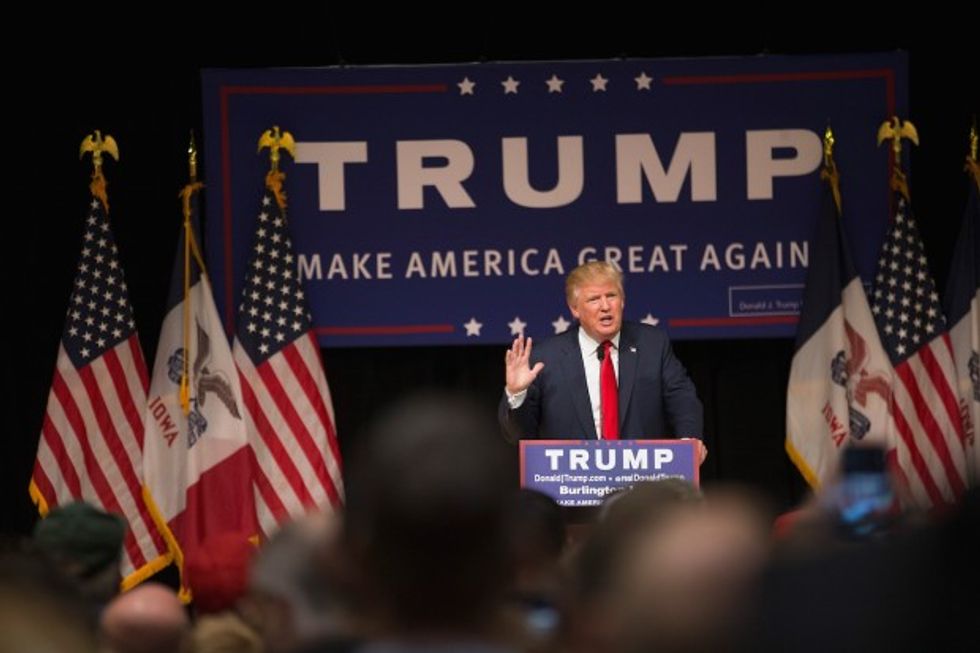 Scott Olson/Getty Images
Asked if Democrats are eager to run against Trump in November 2016, Earnest told TheBlaze, "No."
"There has been a lot of talk of Trump and his comments," Earnest said. "I think you heard the secretary of Homeland Security earlier this week indicated that his comments were dangerous. You've heard me describe his views as offensive and divisive and cynical. And speaking for myself, I take no delight in his continued strength in the polls."
Homeland Security Secretary Jeh Johnson said this week after Trump's comments that alienating Muslims could pose a risk to the nation's security.
After Trump called for a temporary ban on allowing Muslims to enter the United States, Trump faced criticism from both parties. Earlier this week, Earnest said Trump has "disqualified" himself from being president.