An Arab-Israeli priest who leads the movement to encourage Christian Arabs to serve in the Israeli Defense Forces has slammed the Palestinian Authority over its repeated claims that Jesus was a Palestinian.
"On what authority does President [Mahmoud] Abbas claim that Jesus was a Palestinian?" asked Father Gabriel Naddaf, a Greek Orthodox priest from Nazareth.
"The Bible says that He was born in the Jewish city of Bethlehem to Jewish parents from the city of Nazareth and was circumcised on the 8th day as a Jew and presented to the Jewish Temple by His parents according to the Mosaic law," Naddaf wrote in a Facebook post.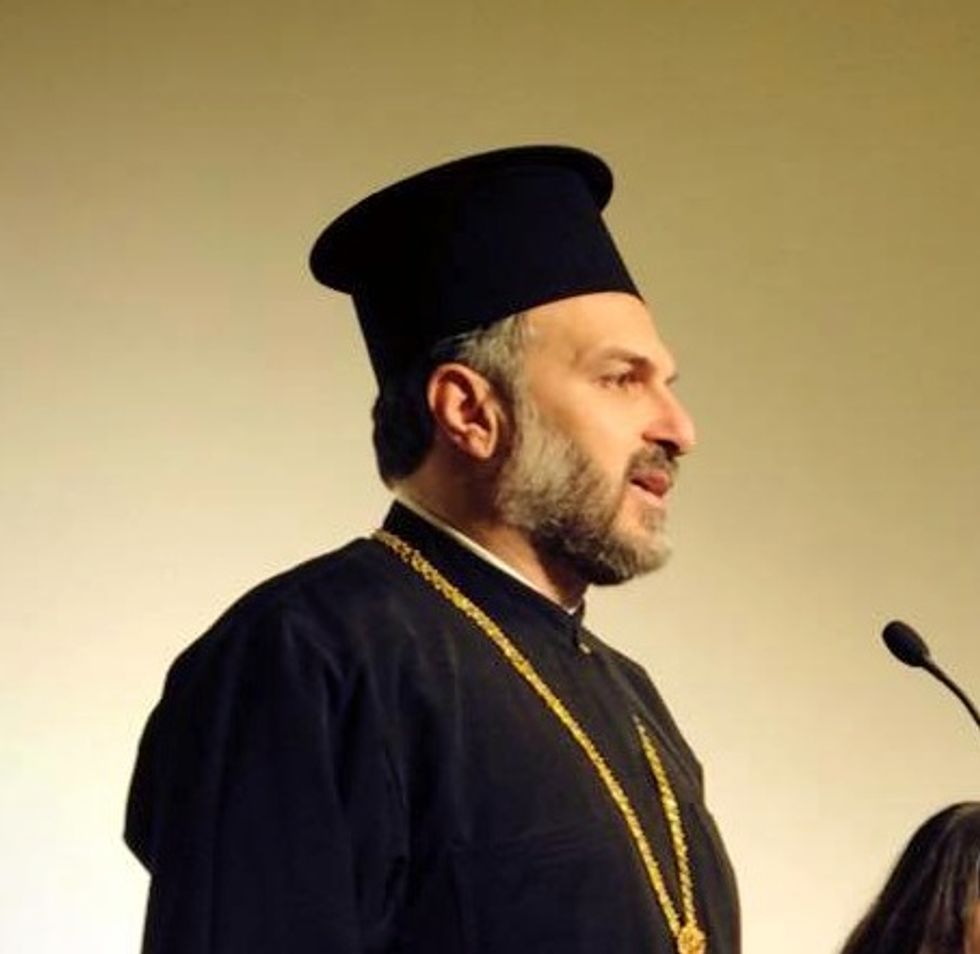 Father Gabriel Naddaf (Photo: Facebook)

"His family were Torah-observant Jews and as an adult, Jesus Himself affirmed the authority of the Torah and the Prophets. He attended Synagogue on Sabbath and even taught in the Jewish Temple in Jerusalem and observed the Jewish feasts of Hanukah and Passover," Naddaf wrote.
In their ongoing effort to minimize Jewish links to the Holy Land, top Palestinian Authority officials repeatedly assert that Jesus was a Palestinian. The characterization reaches an annual crescendo around Christmastime.
For example, in his 2013 Christmas message, Abbas called Jesus a "Palestinian messenger."
"In Bethlehem, more than 2,000 years ago, Jesus Christ was born, a Palestinian messenger who would become a guiding light for millions around the world," Abbas said in his Christmas message. "As we Palestinians strive for our freedom two millennia later, we do our best to follow his example."
Palestinian Media Watch, an Israeli research institute that tracks anti-Israel incitement in the Palestinian media, has documented other cases of the "Jesus was a Palestinian" theme, which has even included the claim that Jesus was a "shahid," or a "martyr" of Islam such as those who carry out jihad.
Armed with that erroneous nationality attributed to Jesus, the Palestinians aim to solidify their claims on east Jerusalem and the West Bank as territory for a future state.
Naddaf vehemently disagreed.
"According to the Bible, the Land of Israel, including Judea and Samaria, belongs to the Jewish people forever," Naddaf wrote. "So, no matter how much the Palestinian Authority tries to distort history, they cannot manipulate the Word of God to legitimize their political aims. The Promises of God to His people cannot be erased."
Naddaf and his family have faced death threats and violence over their push for Christian enlistment in the IDF.
The group he heads, the Christian Empowerment Council, last week held a pre-Christmas celebration with Israeli Defense Minister Moshe Ya'alon.
#CEC Christmas ceremony. My thanks to Defence Minister #MosheYaalon, #RabbiYechielEckstein & #Christian soldiers. pic.twitter.com/uOLbIoJWJi

— Fr. Gabriel Naddaf (@FrGabNaddaf) December 17, 2015
Naddaf believes that Israel is the only safe haven for Christians in the strife-torn Middle East and that because Israel is home to his community, Christians should "give to the country."