Republican frontrunner Donald Trump on Monday demanded Democratic rival Hillary Clinton apologize for falsely claiming the Islamic State is using videos of him to recruit new fighters — and now the Clinton campaign is out with a blunt two-word response.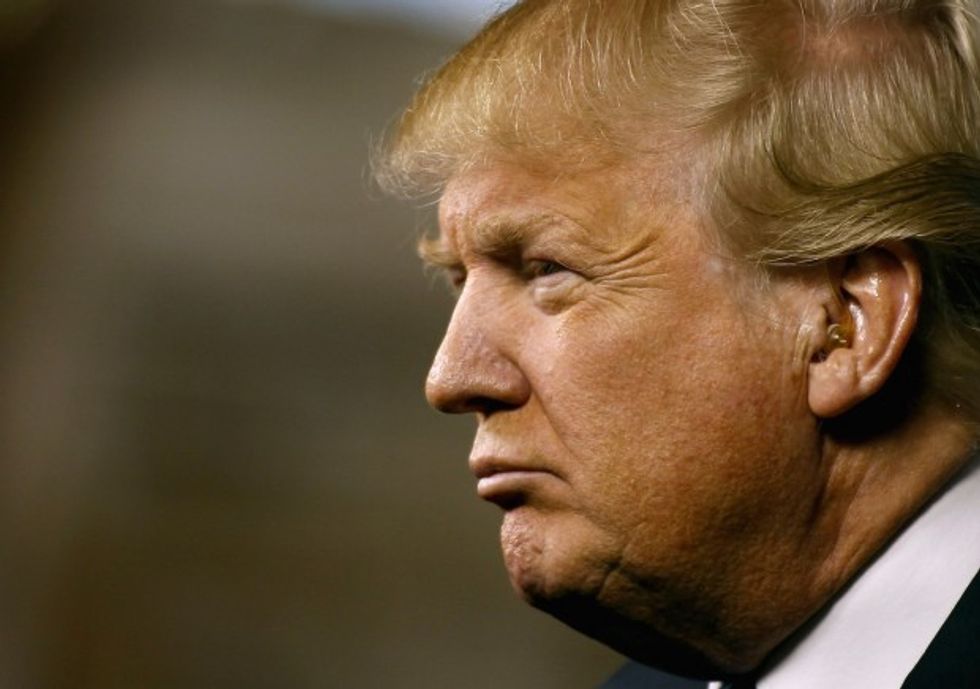 Ralph Freso/Getty Images
"I demand an apology from Hillary Clinton for the disgusting story she made up about me for purposes of the debate," Trump wrote on Twitter. "There never was a video."
Clinton campaign spokesman Brian Fallon responded to the billionaire with two blunt words: "hell no."
"Hillary Clinton will not be apologizing to Donald Trump for correctly pointing out how his hateful rhetoric only helps ISIS recruit more terrorists," he said in a statement.
—
Follow the author of this story on Twitter and Facebook: