"Home Alone" actor Daniel Stern, who played "Wet Bandit" Marv in the iconic movies, turned to Facebook on Christmas Day to share "the most incredible part of my Home Alone journey, which is the fans."
"Before I was in Home Alone I had done a number of movies that I was incredibly proud of and which were considered quite successful- Breaking Away, Diner, Blue Thunder and was also narrating The Wonder Years," he wrote. "The runaway box office success of Home Alone was something I had never been a part of and it added a nice little boost to my career at the time."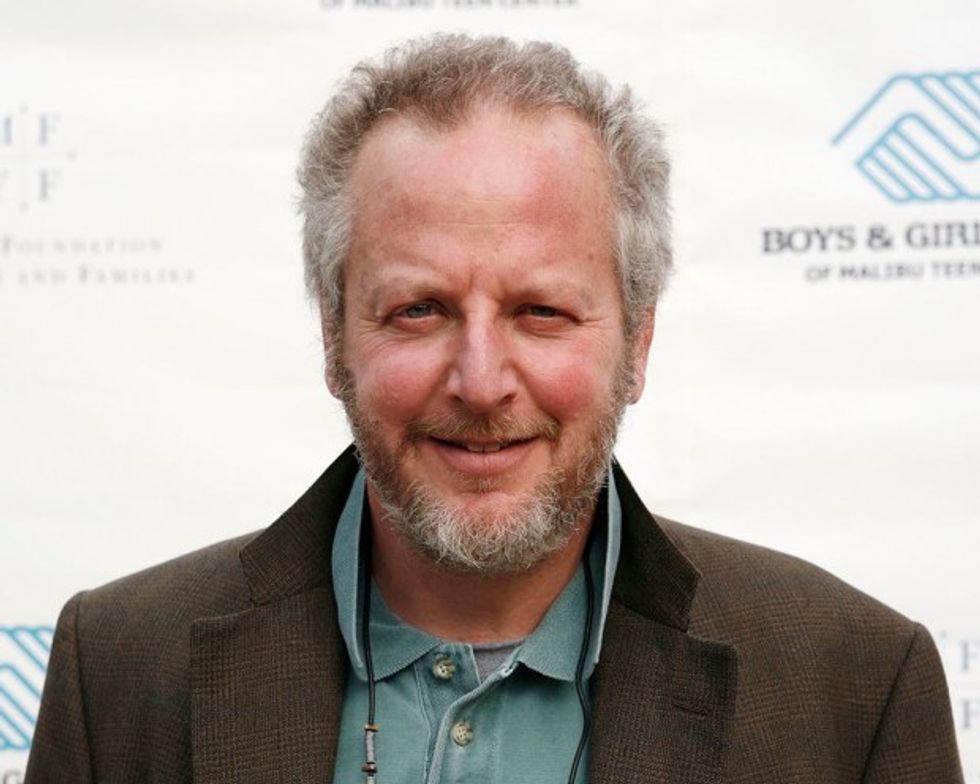 Image source: Daniel Stern/Facebook
"But the unforeseeable part of the equation was the way that people around the globe embraced the movie and made it their own, watching over and over and over again. I have met so many people who as children watched in everyday, parents who watched it with their kids, and never got tired of it. It is an unexplainable phenomenon," he added.
Stern, who recorded a fun YouTube video on Christmas Eve, speculated why the movie has touched so many in such a powerful way.
Maybe it has to do with the power kids feel watching another kid conquer his fears. Maybe it has to do with the feeling of powerful love that drives the mother to do anything she has to to get to her child. Maybe it is the celebration of the true Christmas spirit, the neighbor stepping in to save the innocent child, or with just the flat-out laughs of the physical comedy. It is a perfectly constructed story and script (All Hail John Hughes!) and perfectly executed (All Hail Chris Columbus!), and they captured lightning in a bottle in Macauley's performance. So just as a film it is worthy of its place in movie history. But it seems to be just a little more than that, which will forever be a mystery to me.
The actor said that "whatever the cause, the effect on my life has been the biggest blessing I could have ever imagined."
"Every time I go out in public I am met with love from perfect strangers. 'I love you' 'My kids love you' 'Our family gets together every year and we watch you and laugh so hard' 'Thank you for all the laughs' 'You are a great actor' and on and on. Who else on this planet has that happen to them? This has happened all over the world, literally. Swarms of Japanese students on the streets on Kyoto, in the middle of Stonehenge, at a general store in the middle of nowhere in Alaska," he wrote.
The actor said that the "craziest" experience was when he went to visit troops in Iraq in 2003.
I went with my son Henry at Christmas time to thank those incredible men and women for their service and to see for myself what the heck was going on there. One day the soldiers took us into Baghdad to see a secure part of the town. They thought I could visit a jewelry store to buy my wife and daughters gifts. We drove into town and pulled up in a couple of armed Humvees to the front of a small shopping area. Henry and I were a little scared but got out and were starting to get our bearings. A couple of kids were playing in the street and looked up at me. I had seen that look before, their brains recognizing my face, computing how they know me, making the Home Alone connection and then out of their mouths popping the word "MARV!". Maybe 8-10 kids surrounding me, touching me, staring at me, laughing at me and feeling that Home Alone magic, just like every other kid on the planet. "Marv, Marv, Marv". We went in and bought a few things while they looked at me through the window and we all high-fived as I left. We went back to the base and where we meet hundreds of soldiers. Even though these were battle-tested soldiers in the middle of a war zone, I saw the same look in these young people's eye that I saw in the kids on the street. That smile, that recognition, that urge to say "Marv!" and share a laugh. It was indelibly written in my heart what an amazing blessing I have been given by being a part of this film. An introduction to the whole world, an international language of connection, and the warmest embrace anyone could expect from people who are actually totally strangers.
Stern concluded his note saying that his gratitude to "each and every" fan is "boundless."
"I strive to never take these blessings for granted and to accept the responsibility that comes with this enormous privilege. To give back and serve the world as best I can," he wrote.
Stern added, "I have no idea why this happened to me but know that I am forever grateful and hope that I can do my little part to pass on this amazing love. Merry Christmas, ya filthy animals! I love you more than words can ever say."
—
Follow the author of this story on Twitter and Facebook: