BERLIN (AP) — Police in Vienna say they have stepped up security precautions after a warning to several European capitals about the possibility of an attack using explosives or firearms between Christmas and New Year, but they see no need to call off any events.
Vienna police said in a statement Saturday that the tip from an unidentified "friendly" intelligence service came in the days before Christmas. It said authorities also were given several names of potential attackers, but examination of that list and other investigations brought no "concrete further results" so far.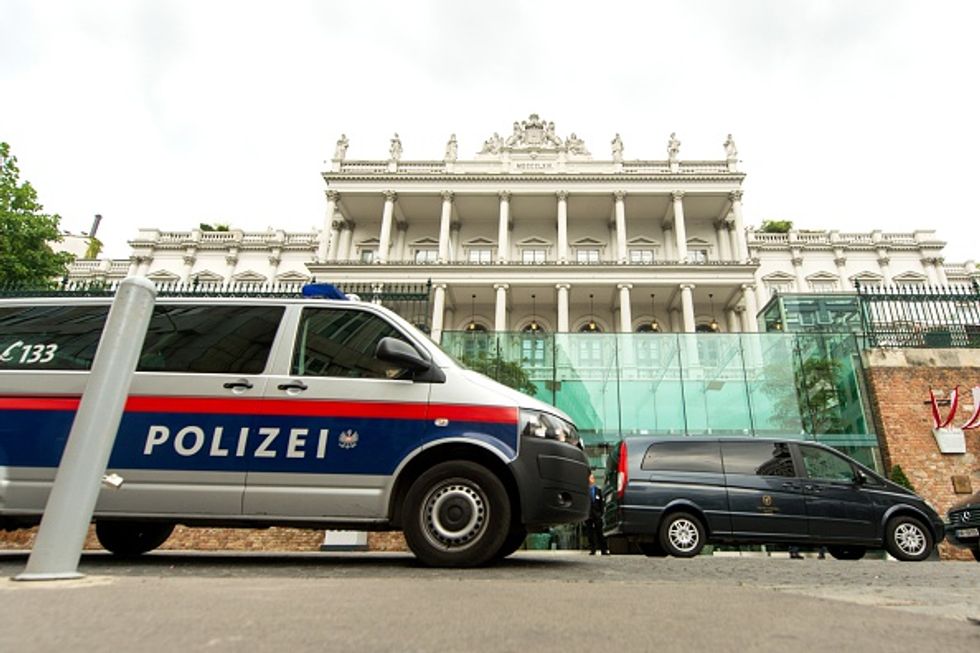 A police car passes in front of the Palais Coburg Hotel, the venue of the nuclear talks in Vienna, Austria on June 27, 2015.  (Photo credit Christian Bruna/AFP/Getty Images)
Police spokesman Christoph Poelzl told the Austria Press Agency there was no concrete threat to a specific place at a particular time.
Police say they are stepping up surveillance of places where crowds are expected to gather, including transport interchanges.