Cabot Guns plans to do something none of its competitors have done before.
The firearm maker announced last week that it would construct a set of extraterrestrial pistols made from a 4.5 billion-year-old meteorite that was first discovered in the sub-Saharan part of Africa in 1838.
"We wanted to raise the bar again," Cabot founder and President Rob Bianchin said in a statement. "The pistol set will be a modern work of functional art and the ultimate set of luxury guns."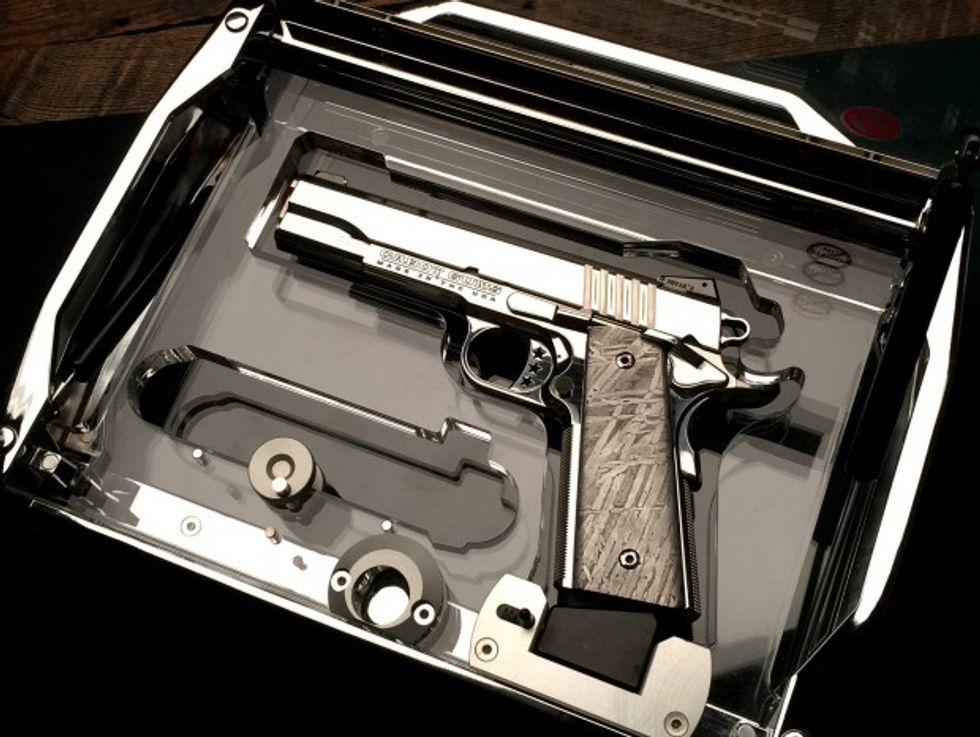 Image source: Cabot Guns
The collectors piece is crafted from the Gibeon meteor, which is "believed to have landed on Earth during pre-historic times."
"Not only is the age and metallurgical composition of the Gibeon meteor fantastical, it is considered the Cadillac of meteors in large part because of the aesthetic Widmanstattten pattern exhibited but the meteorites grain pattern once acid etched," the Cabot Guns press release said.
The set, which consists of a right and left handed 1911-style semi-automatic 45 pistol, has been dubbed "The Big Bang Pistol Set."
Cabot Guns said a collector offered $250,000 alone based on the concept, but thinks the value of the "unprecedented" set could ultimately exceed $1 million.
"It's both romantic and fascinating to imagine that this meteor traveled across the heavens for four billion years before landing on Earth and is now being transformed into Cabot pistols," Bianchin said.
The guns will be shown in public for the first time at the NRA Annual Meeting and Convention in May.
—
Follow the author of this story on Twitter and Facebook: