© 2023 Blaze Media LLC. All rights reserved.
New Gun Laws for the New Year: Three Big Changes Coming for 2016 in These States
Although President Barack Obama has expressed frustration about his inability to sign federal gun laws, liberal lawmakers at the state and local level have pushed through proposals to curb firearms.
By contrast, Texas has expanded gun rights, with varying responses from the business community in the state.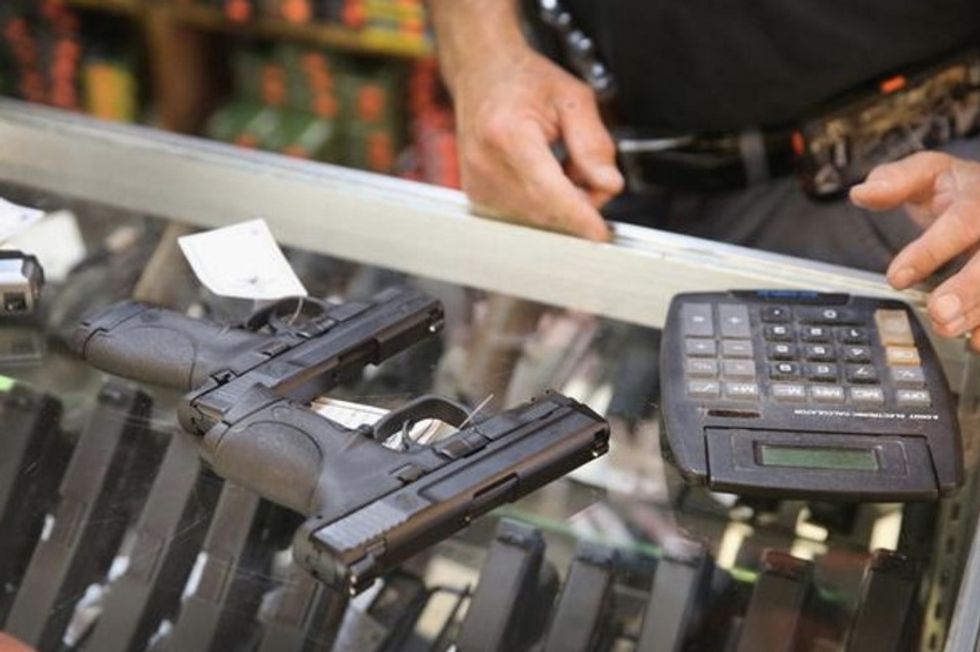 Getty Images
Here are three major gun laws set to take effect on Jan. 1, 2016:
1. California Confiscation
Law enforcement will be able to seize an individual's gun for 21 days in California if a judge determines that person is a potential threat to others.
The law allows family members to get a "gun violence restraining order" against someone if they can convince a judge that person "poses an immediate and present danger of causing personal injury to himself, herself or another by having in his or her custody or control."
In a separate law set to take effect on New Year's Day, California is also requiring pellet guns, BB guns and airsoft guns come in bright colors so police do not mistake them for real guns.
2. Seattle's 'Gun Violence Tax'
The city of Seattle estimates a heavy tax on guns and ammunition will generate between $300,000 and $500,000 per year in revenue. But city officials say that the reason for the tax is actually to prevent gun violence.
A King County Superior Court judge last week cleared the way for the city to impose the tax, over the objections of the National Rifle Association and other Second Amendment advocacy groups. The judge ruled it was permitted as a tax under law, not as a gun control measure, Forbes reported.
The city has called it the "gun violence tax," and it imposes a charge of $25 per firearm at point of sale and 5 cents for every round of ammunition at point of sale.
In Cook County, Illinois, a similar $25 tax was imposed on gun sales with the stated intention to reduce gun crimes. However, Chicago gun violence continues to escalate.
3. Texas Open Carry
Businesses have had varying responses to the new Texas open carry law taking effect Jan. 1, CNN reported.
The law allows Texans with a concealed carry permit to carry a holstered weapon in plain view.
The law bans handguns from churches, hospitals, prisons or jails and some places where alcohol is served. Businesses have the option as private property owners of allowing open carry in their restaurants.
The Texas-based national chain Whole Foods spokesman Michael Silverman told CNN, "As a private retailer; we have opted not to allow firearms on the premises except for store security."
Texas-based fast-food chain Whataburger CEO Preston Atkinson said, "We've had many customers and employees tell us they're uncomfortable being around someone with a visible firearm who is not a member of law enforcement."
Want to leave a tip?
We answer to you. Help keep our content free of advertisers and big tech censorship by leaving a tip today.
more stories
Sign up for the Blaze newsletter
By signing up, you agree to our
Privacy Policy
and
Terms of Use
, and agree to receive content that may sometimes include advertisements. You may opt out at any time.