It's not uncommon for celebrities to share their New Year's resolutions with their fans — be it to lose that baby weight, "give back" to their local community or raise awareness about their latest cause.
On Sunday evening, Mark Zuckerberg announced (on Facebook, naturally) what is sure to be the most original New Year's resolution of 2016: to create a virtual butler with artificial intelligence.
"My personal challenge for 2016 is to build a simple AI to run my home and help me with my work," the Facebook CEO wrote in his post. "You can think of it kind of like Jarvis in Iron Man."
Zuckerberg will use coding to build his AI attendant, implementing a virtual system complete with voice controls, facial recognition and other butler-like capabilities.
"I'll teach it to let friends in by looking at their faces when they ring the doorbell," he wrote. "I'll teach it to let me know if anything is going on in Max's room that I need to check on when I'm not with her."
In a reply to user comments asking what he would name his virtual assistant, Zuckerberg explained that a name is still in the works.
He said that he was impressed with the Amazon Echo, a smart-home device that allows users to control their music using voice recognition, though he believed the device had its flaws.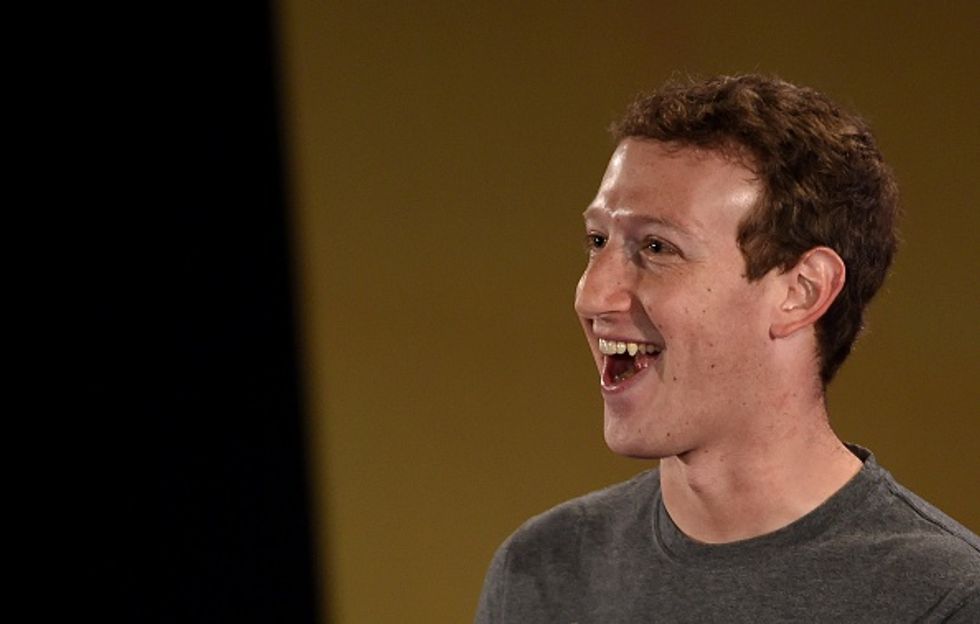 Facebook chief executive and founder Mark Zuckerberg has resolved to create an AI butler in 2016 to help him around the house. (Money Sharma/AFP/Getty Images)

Zuckerberg also offered a subtle critique of Tesla founder Elon Musk, who is outspoken about the potential dangers of AI.
"Some people fear-monger about how AI is a huge danger, but that seems far-fetched to me and much less likely than disasters due to widespread disease, violence, etc.," he replied to one Facebook user who asked whether AI could one day run the world.
In the past, Zuckerberg has resolved to read two books every month, learn Mandarin and meet a new person every day. He has delivered every time.
Facebook users and investors will be watching with great anticipation to see the futuristic gadget he whips up in 2016.