Alabama's chief justice ordered Wednesday that state judges not issue marriage licenses to same-sex couples, a move that would defy the Supreme Court's landmark ruling last year that legalized gay marriage nationwide.
Alabama Supreme Court Chief Justice Roy Moore said that until conflicting rulings are resolved a former ruling to uphold the state's gay marriage ban would remain operative.
"Until further decision by the Alabama Supreme Court, the existing orders of the Alabama Supreme Court that Alabama probate judges have a ministerial duty not to issue any marriage license contrary to the Alabama Sanctity of Marriage Amendment or the Alabama Marriage Protection Act remain in full force and effect," Moore wrote.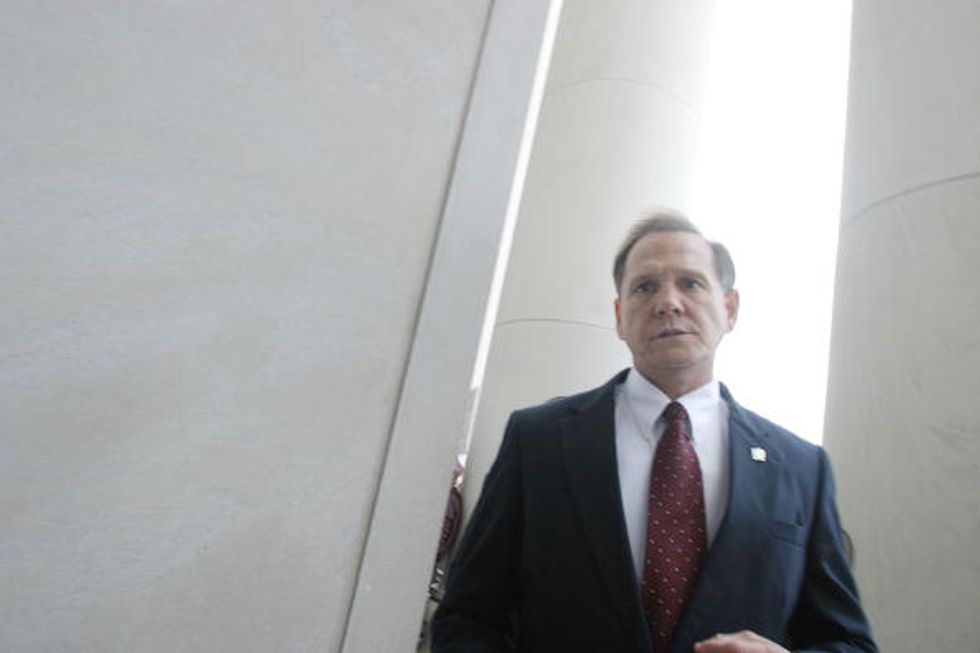 Alabama Supreme Court Chief Justice Roy Moore (Gary Tramontina/Getty Images)
Moore administered a similar resolution last year. In Wednesday's decision, he said that even though the Supreme Court's Obergefell decision rendered anti-gay marriage laws invalid, "confusion and uncertainty exist among the probate judges of this State as to the effect" on existing orders in Alabama.
Moore is the founder of the Foundation for Moral Law, an Alabama-based nonprofit organization whose aim is to restore "the knowledge of God in law and government and to acknowledge and defend the truth that man is endowed with rights, not by our fellow man, but by God." In the past, the organization has expressed its support for Kentucky legal clerk Kim Davis, who refused to administer licenses to same-sex couples.
"Many probate judges are issuing marriage licenses to same-sex couples in accordance with Obergefell; others are issuing marriage licenses only to couples of the opposite gender or have ceased issuing all marriage licenses," he wrote.
Moore said a broader issue remains before the Alabama Supreme Court, "which continues to deliberate on the matter."