The National Rife Association has declined to send official representatives to President Barack Obama's "town hall on guns," which will take place Thursday evening.
"The National Rifle Association sees no reason to participate in a public relations spectacle orchestrated by the White House," Andrew Arulanandam, managing director of the NRA's public affairs office, told TheBlaze Thursday.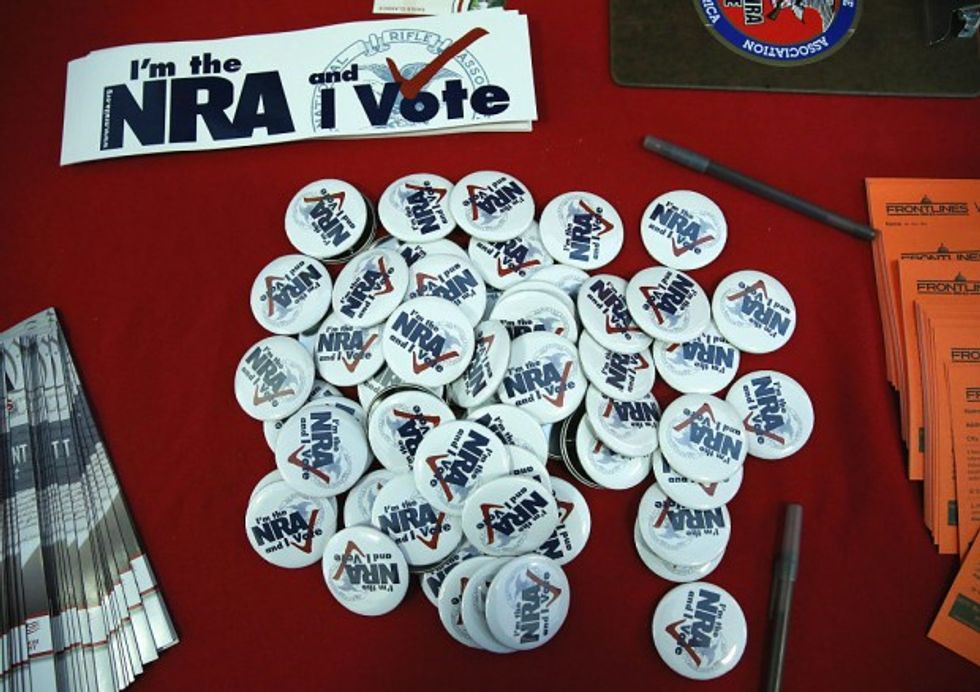 Getty Images/Mark Wilson
The town hall was announced Tuesday during an address Obama gave on gun control. In the address, Obama announced new executive actions on gun control, solidifying his renewed effort to tighten restrictions on firearms.
However, according to CNN, which is hosting Thursday's town hall, it was the news network who proposed the idea of a town hall to the White House. The town hall is slated to have both pro-second amendment advocates as well as advocates who are on the side of the White House.
Meanwhile, Americans are mostly split on the issue. According to an October Gallup poll, slightly more than half of Americans, 55 percent, think firearm laws need to be more strict. Public opinion was on a decline in 2014, before a string of mass murders.
A more recent survey from CNN/ORC, from late December, found that less than half of Americans, 48 percent, favor stricter gun control laws and that 51 percent oppose stricter laws.
Still, many believe that the executive action taken by Obama wouldn't have stopped, or made much difference, in the mass murders he cited during his speech on Tuesday.
Thursday's town hall will take place at 8 p.m. EST on CNN and will be hosted by CNN's Anderson Cooper.
Following the town hall, FOX News will carry an exclusive interview with Chris Cox, the Executive Director of the NRA-ILA, where he will respond to the town hall. That interview will be with Megan Kelly Thursday night at 9 p.m. EST on the FOX News channel.
Editors note: This story was updated to reflect news that Chris Cox will deliver an exclusive interview with FOX News.
—
Follow the author of this story on Twitter and Facebook:
[facebook //www.facebook.com/plugins/like.php?href=