The Islamic State has released a booklet that aims to instruct would-be "lone wolf" terrorists on how to carry out attacks without being thwarted — and the guidelines include wearing "a necklace showing a Christian cross."
The 58-page publication, titled "Safety and Security Guidelines for Lone Wolf Mujahideen and Small Cells," was originally published in Arabic but has since been re-released in English, the Telegraph reported.
Specifically, the publication is intended for at instructing non-Arabic speaking, would-be lone wolf terrorists "in the West."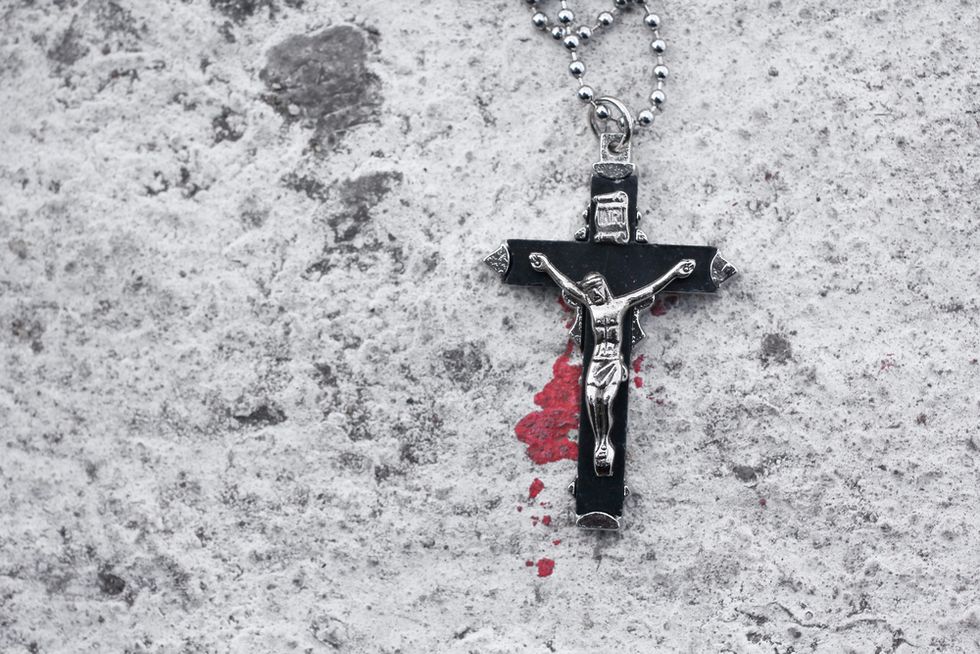 Photo credit: Shutterstock
"No doubt that today, at the era of the lone wolves, brothers in the West need to know some important things about safety in order to ensure success in their operations," the booklet states. "We thought a lot of non-Arabic speaking brothers would find it interesting and may apply it in their blessed operations."
The booklet goes on to instruct Islamic State-inspired terrorists to shave their beards, limit how often they're seen going to mosque and alter their wardrobes.
"It is permissible for you to wear a necklace showing a Christian cross. As you know, Christians — or even atheist Westerners with Christian background — wear crosses on their necklaces. But do not wear a cross necklace if you have a Muslim name on your passport, as that may look strange," the booklets informs readers, according to IBN Live.
Would-be jihadists are also told to dress "like any random tourist" and "not look like a Muslim."
"Make the colours go with each other. Wearing a red or yellow shirt with black pants (trousers) will get you noticed as someone who is not used to this kind of clothing," it states.
But the how-to guide also warns against going too far over the top: "No need to put on new clothes, as that can be suspicious. Some brothers like to buy entirely new cloths, from top to bottom including shoes, but that will get too much attention."
(H/T: Telegraph)