© 2023 Blaze Media LLC. All rights reserved.
"Iowa is about more than polling."
Republican presidential hopeful Rand Paul said Thursday that he is "absolutely" hoping to win the Iowa caucus.
"I grew up competing in sports — swimming and competing in college," the Kentucky senator told TheBlaze during a sit-down interview. "We never went in to get, you know, third place or something."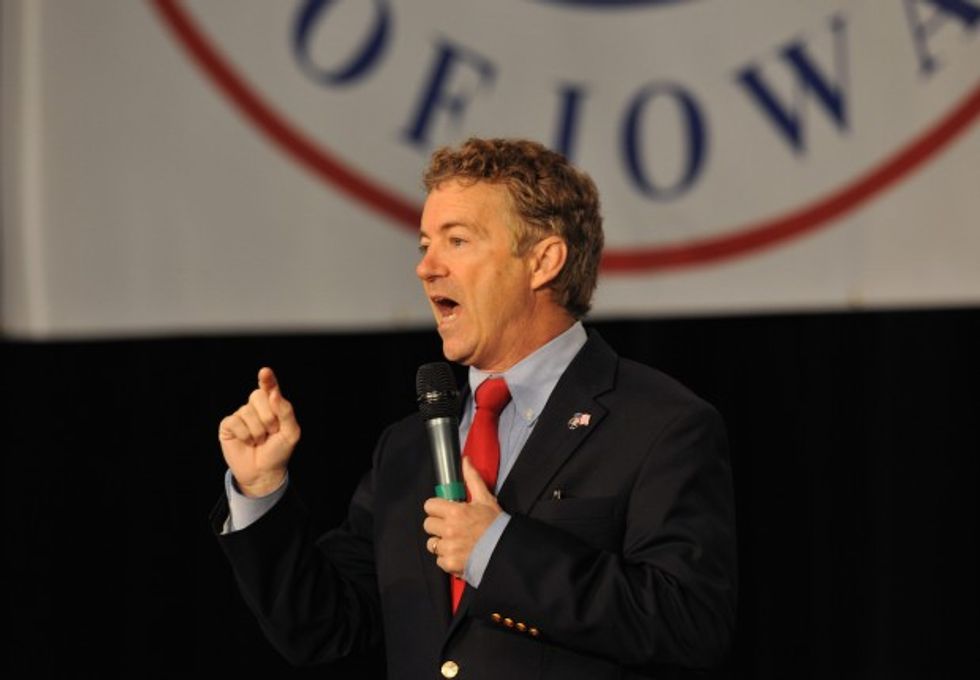 Steve Pope/Getty Images
"So you're hoping to win it?" the senator was asked.
"Absolutely," Paul answered. "It only takes probably about 30,000 votes to win in Iowa. Our goal is to get 10,000 students out. We are working very hard to organize the student population. We are hoping to get 10,000 independents out. And then, 10,000 liberty Republicans. You put all three of those together, it is enough to win."
According to the Real Clear Politics average of polls in the state, Paul places seventh with 3.9 percent of support. But the libertarian firebrand insisted that polls may not be a good measure to determine the outcome of the race.
"Iowa is about more than polling," he said. "Iowa is about your ground game. You need to get people out. And people in the know that have seen our ground game I think believe that it rivals any of the other candidates."
The Iowa caucus is set to take place on Feb. 1.
—
Follow the author of this story on Twitter and Facebook:
Want to leave a tip?
We answer to you. Help keep our content free of advertisers and big tech censorship by leaving a tip today.
more stories
Sign up for the Blaze newsletter
By signing up, you agree to our
Privacy Policy
and
Terms of Use
, and agree to receive content that may sometimes include advertisements. You may opt out at any time.