© 2023 Blaze Media LLC. All rights reserved.
My Heart Is So Heavy': Wife of American Missionary Posts Heartbreaking Prayer Requests Before Learning Her Husband Died in Al Qaeda's Burkina Faso Attack
"I am holding onto this little bit of positive news."
An American missionary was among those killed after Al Qaeda fighters attacked a hotel and cafe in Burkina Faso's capital of Ouagadougou.
Michael Riddering, 45, died in the Cappuccino Cafe, where he was to meet a group that was going to volunteer at the orphanage and women's crisis center he ran with his wife, Amy Boyle Riddering.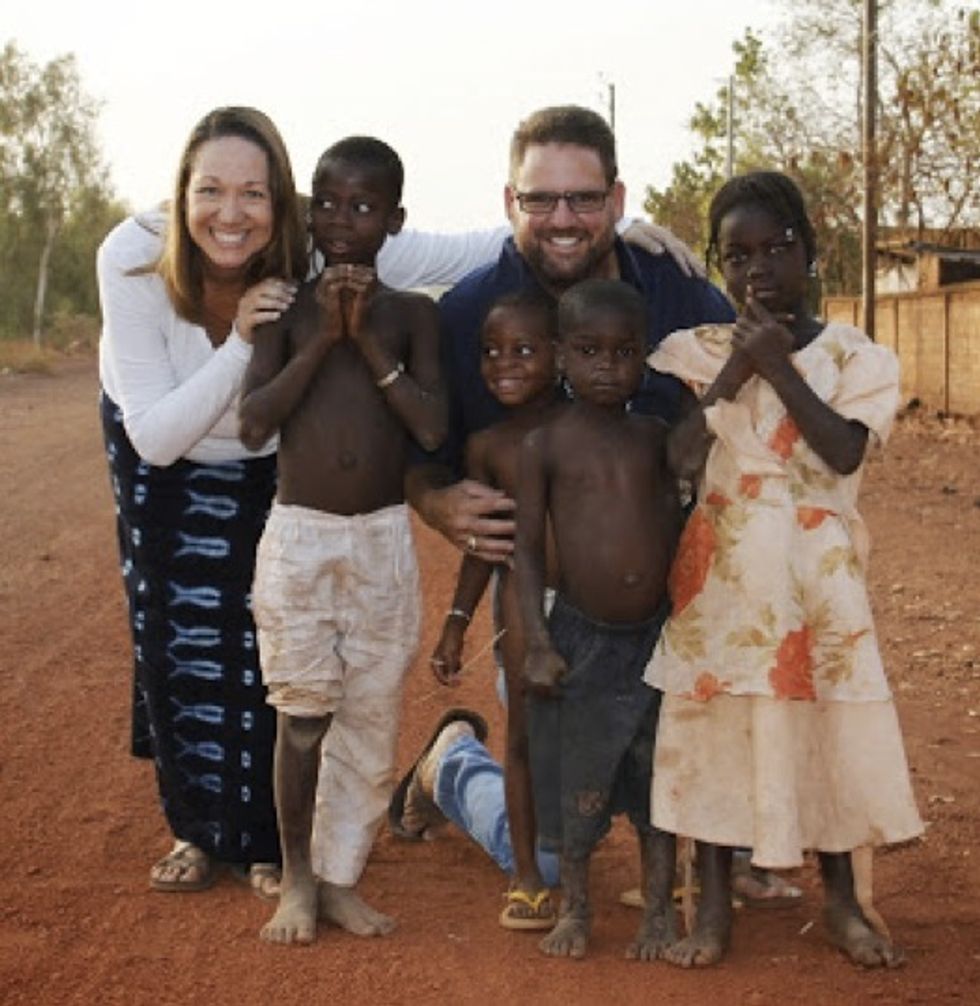 Image source: Reach Burkina blog
Riddering was in the cafe with a pastor, and when the attack started they ran in different directions. A family friend found him in a morgue.
At least 28 people died in the attack, which triggered a siege lasting more than 12 hours.
After not hearing from her husband following the attack, Boyle Riddering began posting updates and prayer requests on her Facebook page.
"I have no specific news yet," she first wrote. "Thank you Lord Jesus for our praying friends. I have contacted the embassy. They are aware now Mike was in the area and I have not heard from him. At the time of my call there were no reports of wounded Americans but they are sweeping the area picking up any that they find. I am holding onto this little bit of positive news. I know there are prayer warriors out there. Please keep Mike and Pastor Valentin in your prayers and all those affected by this senseless act of violence."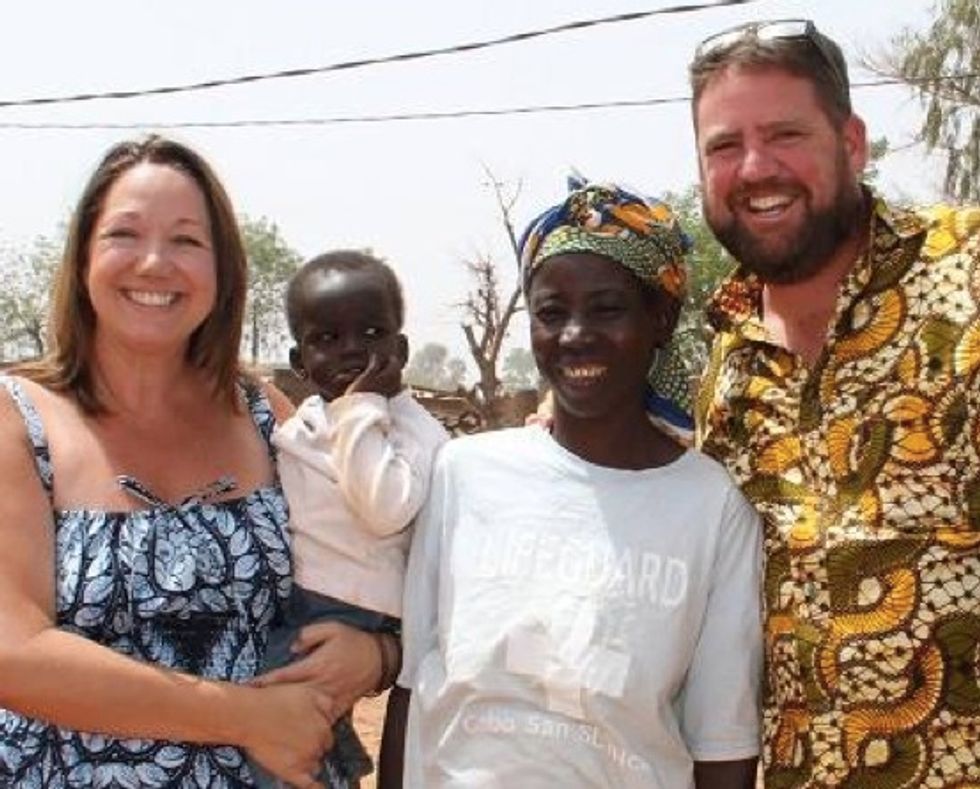 Image source: Facebook
Later she added: "I still have no news about Mike. I called the embassy this morning and they said they would call as soon as they know something. Pastor Valentin was being held in the hotel. He is out now and doing well. Please pray! We need a miracle!"
"I got a little clarity on some things that transpired last night," she wrote hours later. "Gunmen came into the restaurant shooting and everyone ran to hide. Pastor somehow had Mike's phone and called me but the reception was bad and when I tried calling back I didn't get through. Pastor stayed in his hiding place until a rescue came this morning. He does not know if Mike stayed inside Cappuccino or tried to leave. So Pastor was never in the hotel. We still do not know where Mike is, but many people are helping to locate him. I am being as patient as I can and holding on to hope and trusting in God. So thankful for the continued prayer for Mike's safety and return. It was soothing to hear the orphanage children praying for him."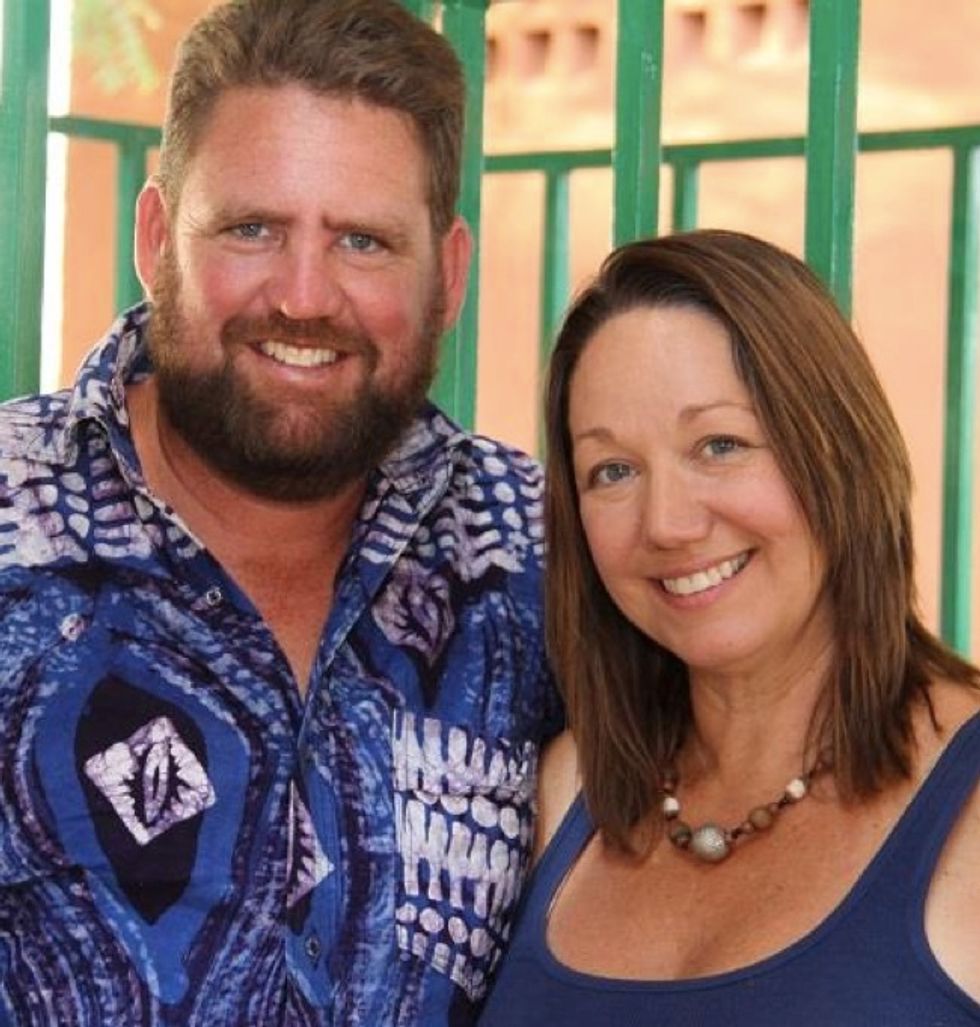 Image source: Facebook
Here's what Boyle Riddering posted after learning of her husband's death: "Heaven has gained a warrior! I know God has a purpose in all things but sometimes it is a complete mystery to me. My best friend, partner in crime and love of my life. The best husband ever. An amazing father to his children and a papa to everyone. My heart is so heavy and I am having trouble believing he is gone. Mike was an example in the way he lived and loved. God be glorified! Mike Riddering I will love you always! You left quite a legacy here. I can only imagine the adventures you are having now."
The Ridderings' ministry is chronicled on their blog "Reach Burkina."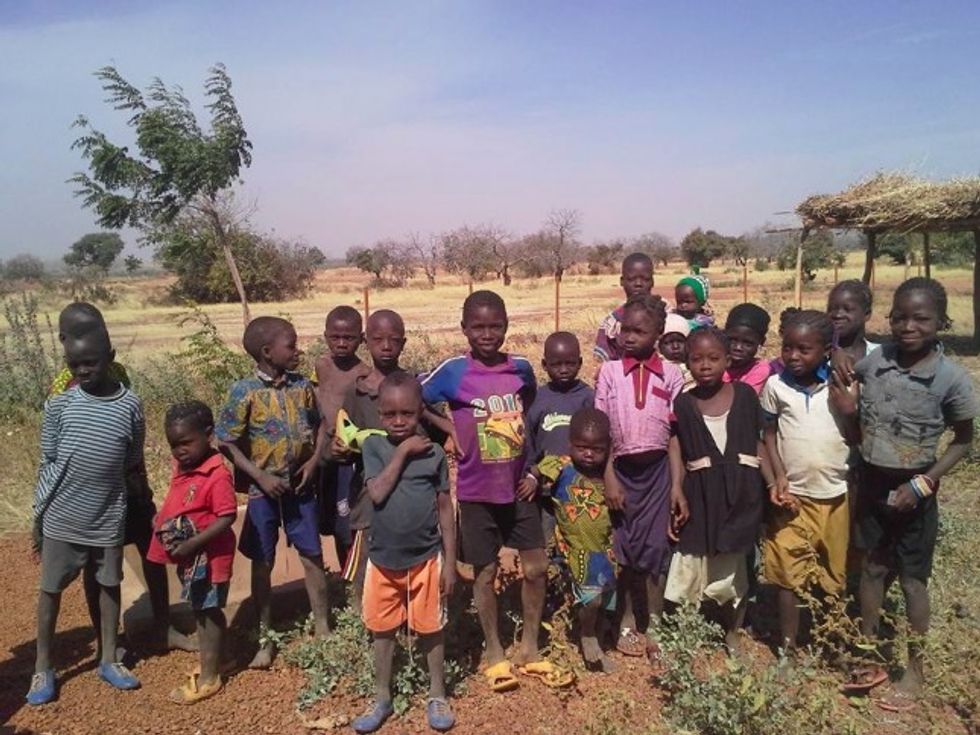 Image source: Facebook
Here is their part of their blog's "Welcome!" message: "Follow our family on a journey of faith, hope and love. We answered God's call and bowed down before Him in prayer and submitted ourselves to His will. Life can be surprising and we are excited that God has placed the country and the people of Burkina Faso on our hearts. Please pray that we continue allowing God to direct our steps as we minister to the orphans and widows of Yako and it's surrounding villages in Burkina Faso, West Africa."
The Associated Press contributed to this story.
Want to leave a tip?
We answer to you. Help keep our content free of advertisers and big tech censorship by leaving a tip today.
Sr. Editor, News
Dave Urbanski is a senior editor for Blaze News.
DaveVUrbanski
more stories
Sign up for the Blaze newsletter
By signing up, you agree to our
Privacy Policy
and
Terms of Use
, and agree to receive content that may sometimes include advertisements. You may opt out at any time.