WASHINGTON (TheBlaze/AP) -- Attorney General Loretta Lynch defended President Barack Obama's executive actions curbing guns, telling lawmakers Wednesday that the president took lawful steps to stem firearms violence.
Lynch's support for the modest election-year measures Obama announced two weeks ago was certain to draw criticism from the Republicans who control Congress. GOP presidential candidates and lawmakers have condemned the president's move as an infringement of the constitutional right to own guns and an overreach of executive branch powers.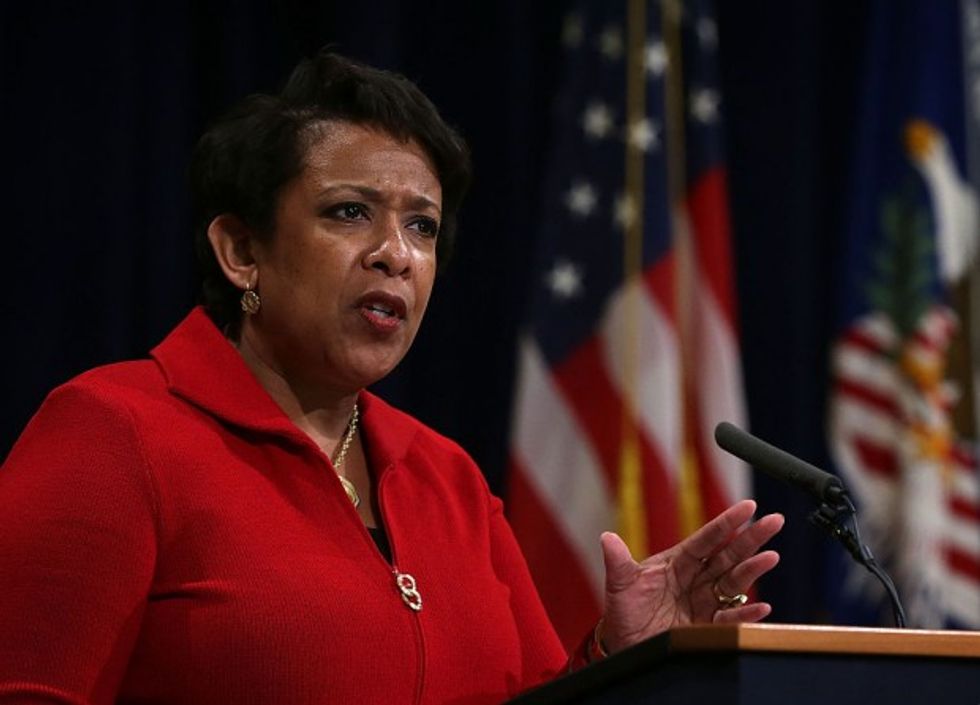 Attorney General Loretta Lynch speaks during an event at the Justice Department  Jan. 14. (Getty Images/Alex Wong)
"I have complete confidence that the common sense steps announced by the president are lawful," Lynch said in her prepared remarks to the Senate Appropriations Committee panel that oversees the Justice Department. She called the moves "well-reasoned measures, well within existing legal authorities, built on work that's already underway."
Obama's actions include new guidance on who the government will consider "in the business" of selling firearms — a phrase used to describe which dealers must obtain federal licenses and conduct background checks on buyers. Even those selling a few guns online or at gun shows can be required to get licenses and perform background checks, the administration said.
Other steps include hiring 230 more FBI examiners so more background checks can be run; 200 additional agents for the Bureau of Alcohol, Tobacco, Firearms and Explosives; federal research on gun safety technology and a request for $500 million to improve mental health programs.
In addition, Lynch said Obama's 2017 budget, to be released in February, will seek $80 million for his gun proposals, largely for the additional FBI and ATF agents.