Conservative pundit Charles Krauthammer said Friday on the Fox News Channel that he believes it is now a three person race for the Republican 2016 nomination, with Donald Trump most likely to win.
Speaking on "Special Report," the syndicated columnist used $100 in "casino chips" to illustrate his point.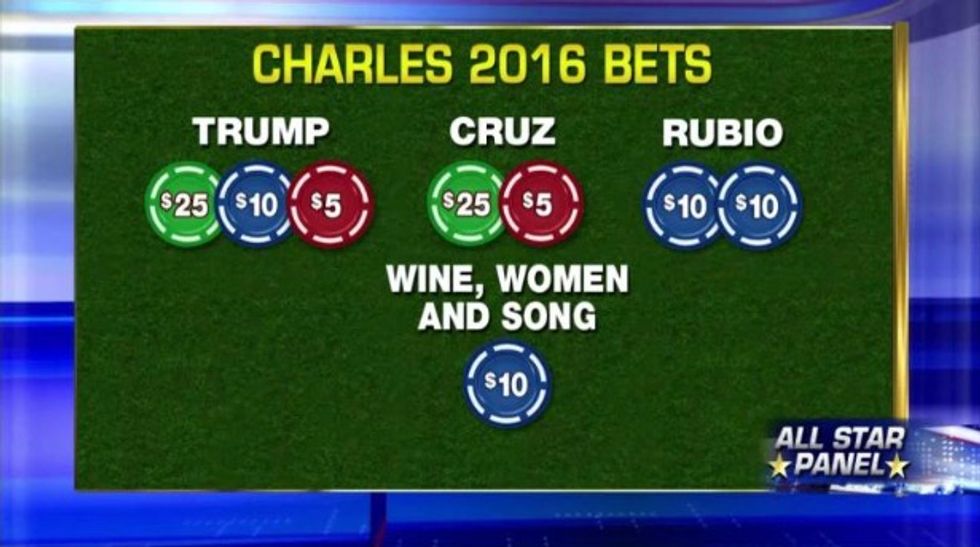 Image source: Fox News
Krauthammer placed a $40 bet on the chances that Trump would secure the nomination, followed by a $30 bet on Texas Sen. Ted Cruz.
Florida Sen. Marco Rubio came in third with $20 and Krauthammer reserved $10 for "wine, women and song."
"Special Report" panelists Steve Hayes and Kirsten Powers also made bets.
Hayes argued that it was a three-way tie for the nomination, placing $30 bets on Trump, Cruz and Rubio. He also placed a $5 bet on N.J. Gov. Chris Christie.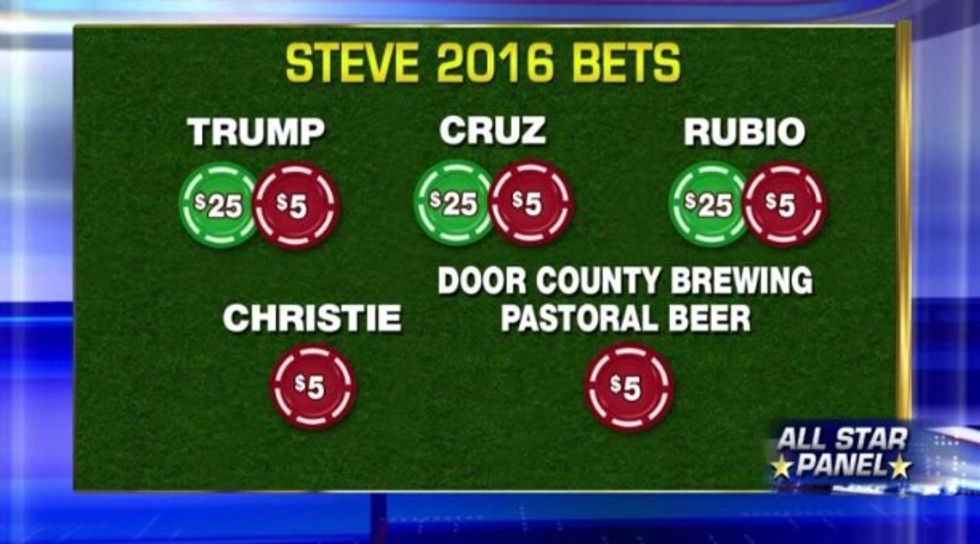 Image source: Fox News
Powers predicted a Trump nomination, betting $40 on the billionaire, $25 on Cruz and $25 on Rubio.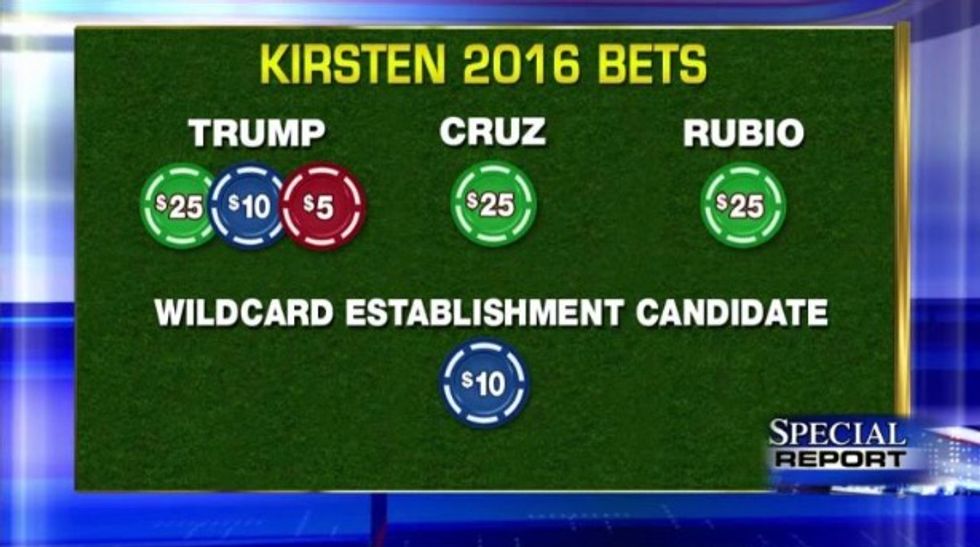 Image source: Fox News
—
Follow the author of this story on Twitter and Facebook: