Former New York City Mayor Michael Bloomberg is considering running for president as an independent, according to a Saturday report.
The billionaire is frustrated by businessman Donald Trump's strong support among Republicans as well as Hillary Clinton's poor polling position against Vermont Sen. Bernie Sanders among Democrats in recent weeks, the New York Times reported Saturday morning.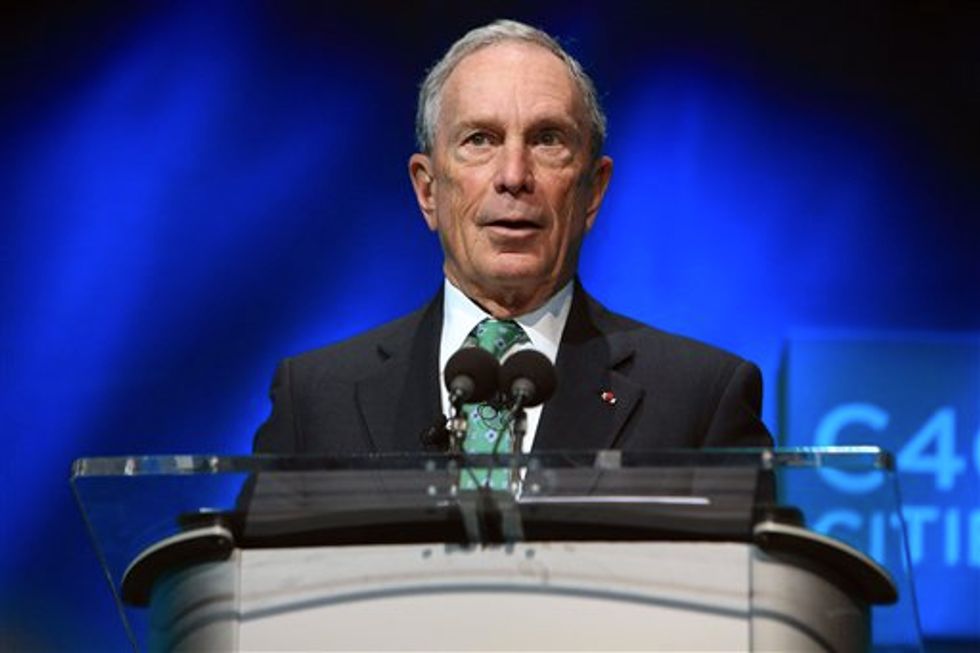 Former New York Mayor Michael Bloomberg. (AP Photo/Thibault Camus)
According to the NYT:
Mr. Bloomberg, 73, has already taken concrete steps toward a possible campaign, and has indicated to friends and allies that he would be willing to spend at least $1 billion of his fortune on it, according to people briefed on his deliberations who spoke on the condition of anonymity because they were not authorized to discuss his plans. He has set a deadline for making a final decision in early March, the latest point at which advisers believe Mr. Bloomberg could enter the race and still qualify to appear as an independent candidate on the ballot in all 50 states.

He has retained a consultant to help him explore getting his name on those ballots, and his aides have done a detailed study of past third-party bids. Mr. Bloomberg commissioned a poll in December to see how he might fare against Mr. Trump and Mrs. Clinton, and he intends to conduct another round of polling after the New Hampshire primary on Feb. 9 to gauge whether there is indeed an opening for him, according to two people familiar with his intentions.
Bloomberg has set a March deadline for a final decision.