For the last five years, Tim Harris — the only restaurant owner in the U.S. with Down syndrome — has satisfied his customers.
But, recently he let them in on some bad news: Harris has made the decision to close "Tim's Place" in Albuquerque, New Mexico.
"My customers cry a lot into my arms," he told the CBS Evening News.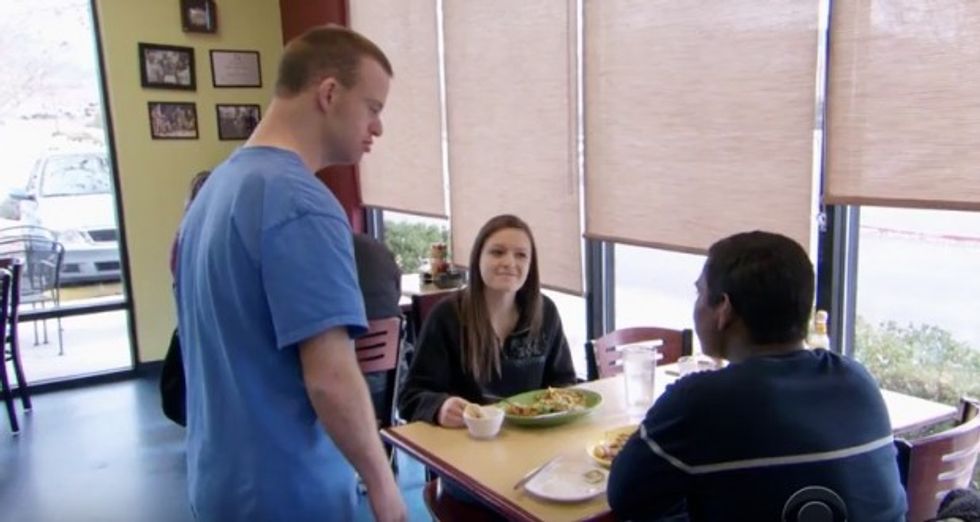 Image source: CBS Evening News
So why did he decide to close up shop? Love.
Harris had met Tiffani Johnson at a Down syndrome convention and they both fell for each other.
"I think I got hit by the love bug," Johnson told the CBS Evening News.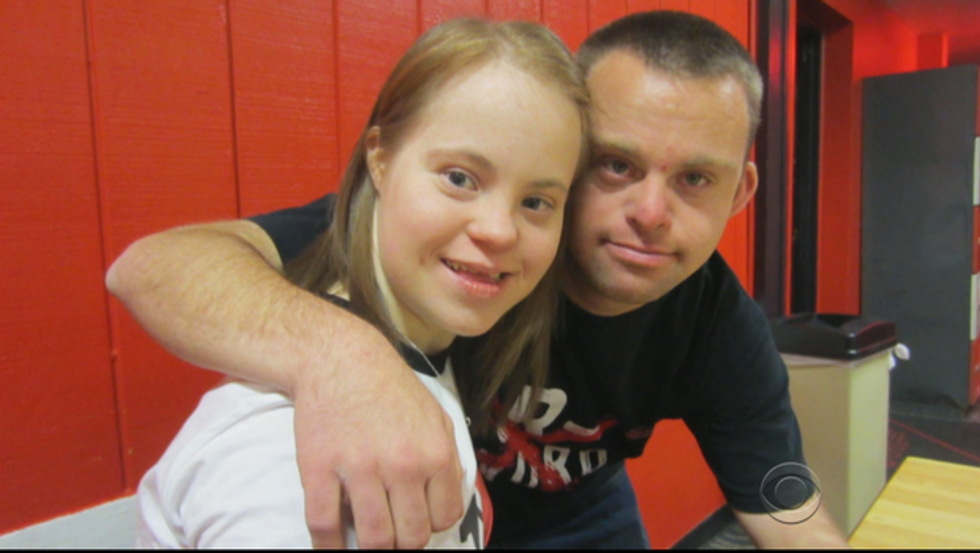 Image source: CBS Evening News
After getting down on one knee and becoming her formal boyfriend, Harris decided it was time to move to Denver so he could be closer to her.
According to the CBS Evening News, he cries at each thought of it.
"It's incredible to watch. He's deeply grieving about the idea of this transition, while at the same time being as excited as I've ever seen him about the possibility of being with Tiffani," his father, Keith said.
But Harris said he believes he made the right call.
"Every time I feel sad, my girlfriend makes me feel a lot happier," he said. "[When I look into her eyes], I see love. I see joy. And I see that I have a future here."
—
Follow the author of this story on Twitter and Facebook: