Among the few thousand participants at SHOT Show's "Industry Day at the Range" was Fred Kubitz, a U.S. Army veteran who is part of the team operating Boondocks Army Surplus in Colorado and is an avid shooter. He also teaches firearms safety classes to the local Four-H Club in his hometown.
But because of mobility issues, Kubitz has needed a traditional wheelchair to get around — that is, until two years ago.
Back in 2014, veterans' support group The Independence Fund presented him with the very versatile track chair.
He calls it a "life changer."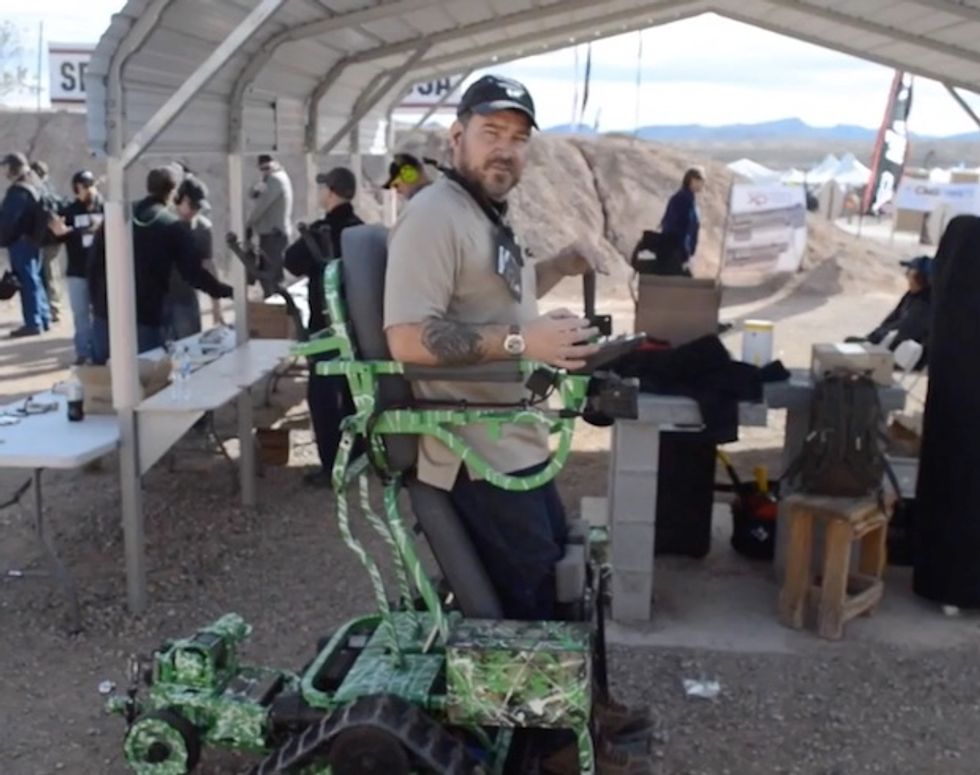 Image source: TheBlaze / Mike Opelka
TheBlaze spotted Kubitz and his track chair zipping around the massive gun range earlier this week and asked about its capabilities.
Kubitz smiled: "Sure. Do you want to go shooting?"
Oh yeah.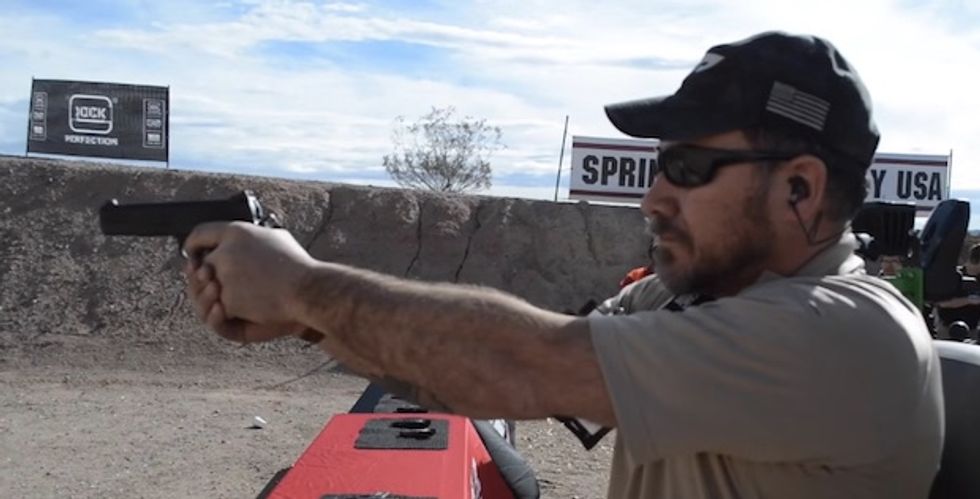 Image source: TheBlaze / Mike Opelka
Kubitz's track chair easily conquered the range's hilly terrain and he noted, "If I was in my normal chair, I would probably be asking you to push me."
In the two years since the chair was presented to Kubitz, he has added some custom touches to it. The back of the chair now has an aftermarket ATV winch and a trailer hitch capable of hauling more than 3,000 pounds.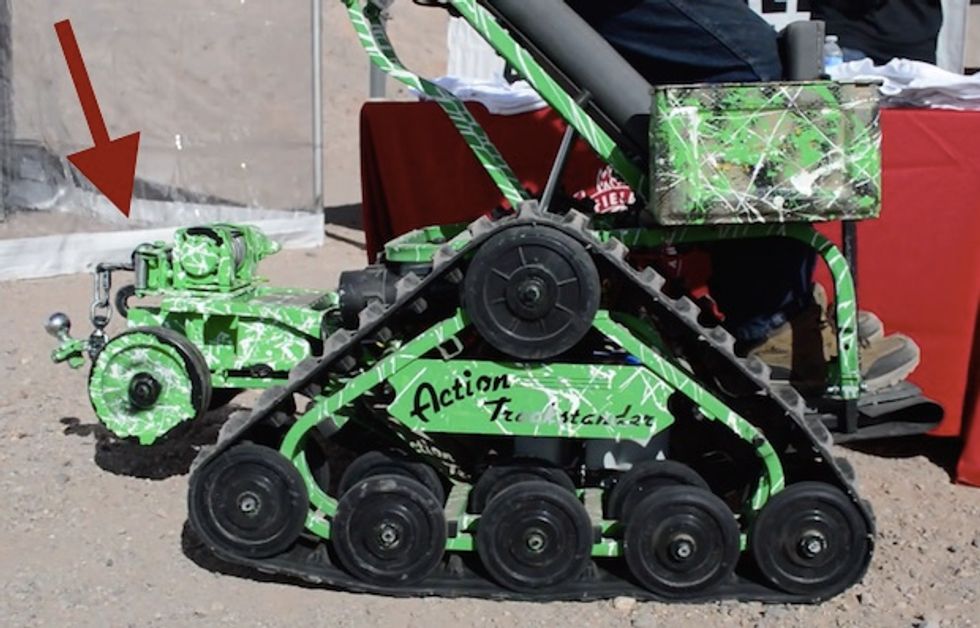 Image source: TheBlaze / Mike Opelka
Kubitz also created modifications that allow him to recharge the battery using solar panels, which gives him the ability to go camping or hunting and not need to be close to an electrical outlet.
And three aftermarket 48-inch long ATV snow plow blades installed by Kubitz allow him to clear the fluffy stuff at his home in Colorado.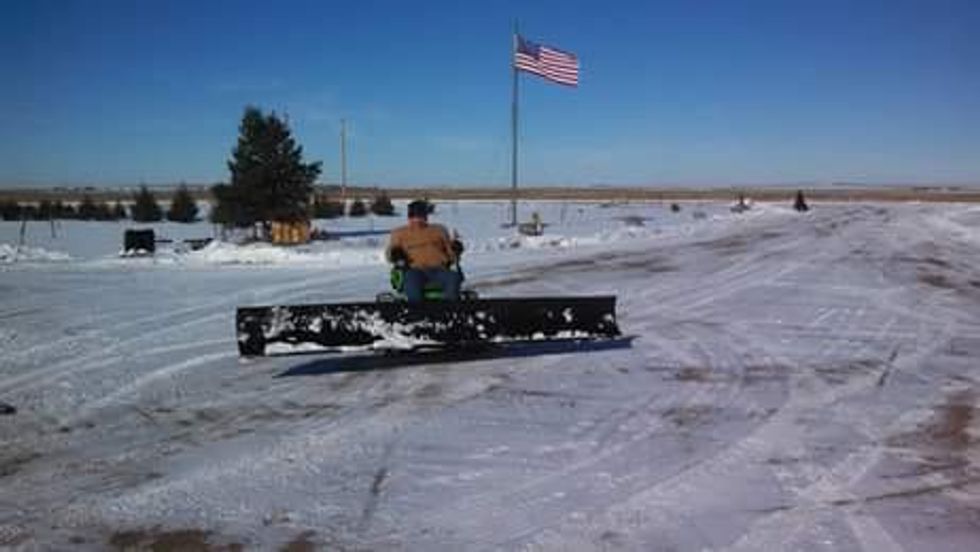 Image Source: Fred Kubitz
The Army vet said he's gained something even more important than the mobility the chair has afforded him — confidence. "This changes my quality of life in so many amazing ways," Kubitz told TheBlaze.
In addition to running his business, Kubitz is an evangelist for the Save Alliance, a nonprofit dedicated to providing critical services to veterans in need.
Speaking about Save Alliance, Kubitz noted the importance of even the smallest donation: "The yellow ribbons are great, but a dollar donation goes a lot further than that yellow ribbon stuck on the back of your car."
Watch him tell his story:
—
Follow the author of this story on Twitter and Facebook: