WASHINGTON (AP) — Republican presidential candidate Donald Trump loaned his political campaign more than $10 million in the last quarter of 2015.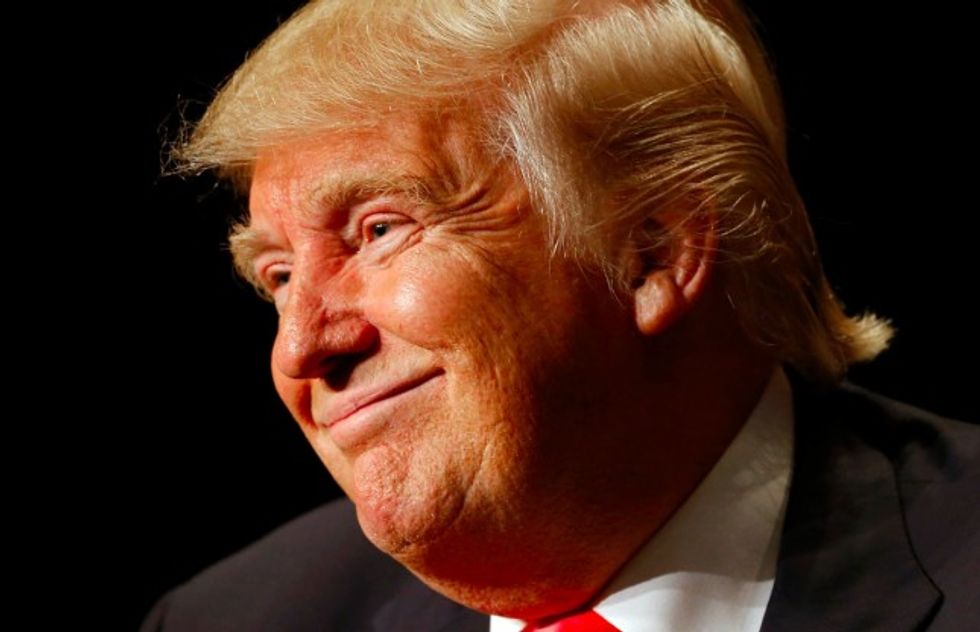 Republican presidential candidate Donald Trump smiles as he speaks during a campaign event at the Orpheum Theatre in Sioux City, Iowa, Sunday, Jan. 31, 2016. (AP Photo/Patrick Semansky)
Federal campaign documents released late Sunday show Trump's personal funds accounted for much of the $13.5 million he brought in toward the end of last year. The billionaire GOP front-runner has loaned more than $12 million to his campaign this election cycle.
Trump has been able to coast on a wave of free publicity, and hasn't needed to spend money on costly advertising as other candidates have. He only recently started advertising on TV.
Trump's campaign had nearly $7 million in the bank by the start of 2016. Most of the money he raised from individuals came in as small donations under $200.