UPDATE 12:20 A.M. — Former Maryland Gov. Martin O'Malley may have ended his presidential campaign, but he's not finished.
Speaking to supporters in Des Moines, Iowa Monday night after a less-than-stellar turnout during the Iowa caucuses, O'Malley said it had been a "tough road" while he continued to list off everything his campaign had been about — clean energy, comprehensive immigration reform and income equality.
"In conclusion, there is no conclusion," O'Malley said to cheers.
"We are one, our cause is one and we must help each other if we are to succeed," O'Malley said.
In an emailed statement after news of O'Malley's decision to end his campaign broke, O'Malley for President campaign manager David Hamrick reiterated all of the former governor's accomplishments and as well as his promise of no conclusion.
"While he suspended his campaign this evening, he plans to continue to play a forceful role in the Democratic Party and the national debate going forward," Hamrick said in the statement.
"Just as importantly, he plans to fight forcefully against Republicans' attempts to distort the president's record, their dangerous and divisive rhetoric, and their policy schemes that would have disastrous consequences for virtually everyone in America, short of millionaires and billionaires," he continued.
According to the New York Times' Nick Corasaniti, an hour after O'Malley had concluded his concession speech, he remained at the venue, meeting with supporters and taking a half shot of whisky. 
Hour after finishing speech, O'Malley still meeting, greeting, taking pictures, and just did a half shot of whiskey with some supporters

— Nick Corasaniti (@NYTnickc) February 2, 2016
Original story below. 
---
Former Maryland Gov. Martin O'Malley will suspend his campaign Monday night, sources close to the campaign confirmed to TheBlaze.
O'Malley's announcement comes after what sources described as a "tough, unprecedented year." And despite sources saying he was the most accessible candidate who spent the most time in Iowa, the former governor just couldn't seem to pull it off in the Hawkeye State.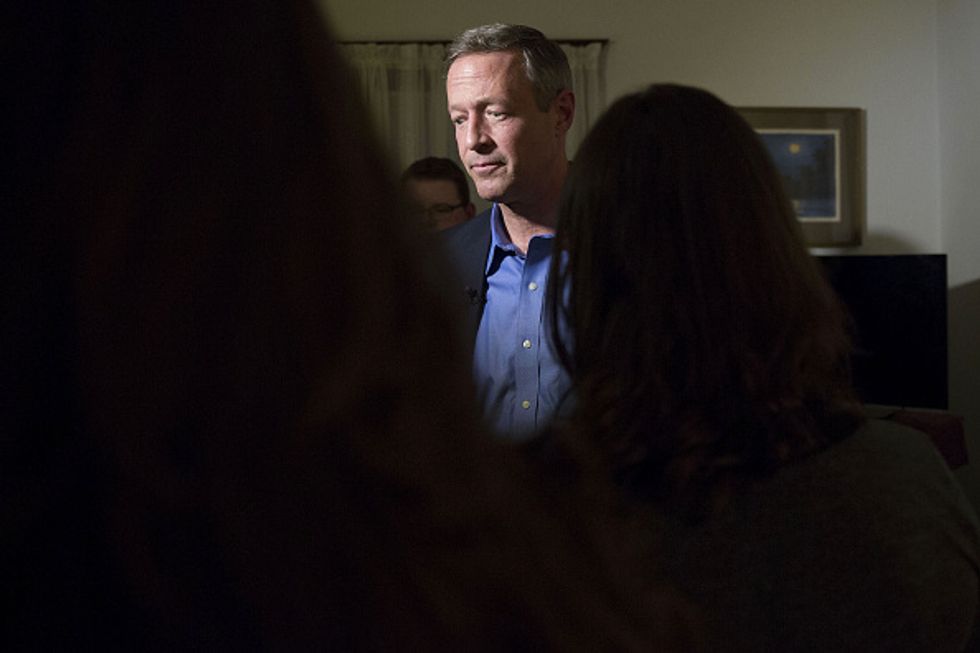 Martin O'Malley, former governor of Maryland and 2016 Democratic presidential candidate. (Daniel Acker/Bloomberg/Getty Images)
O'Malley is expected to make the announcement at Wooly's in Des Moines, Iowa.
While O'Malley said that he planned to siphon voters away from fellow Democratic presidential contenders Hillary Clinton and Sen. Bernie Sanders, that just wasn't the case in Iowa on Monday as he hovered back and forth between 0 and 1 percent.
"The Iowa caucuses usually have a way of changing the dynamic of this race," O'Malley said over the weekend. "I am a challenger candidate in the same vein as many other candidates that none of us ever heard of until they surprised in Iowa — Jimmy Carter and many, many others."
Even with his guitar in tow, O'Malley just didn't seem to strike a chord with Democratic voters as he predominately stayed within single digits in Real Clear Politics' aggregated polling data.
—