For Taya Kyle — widow of legendary Navy SEAL sharpshooter Chris Kyle — living without her husband is something she hasn't fully learned to do over these last three years.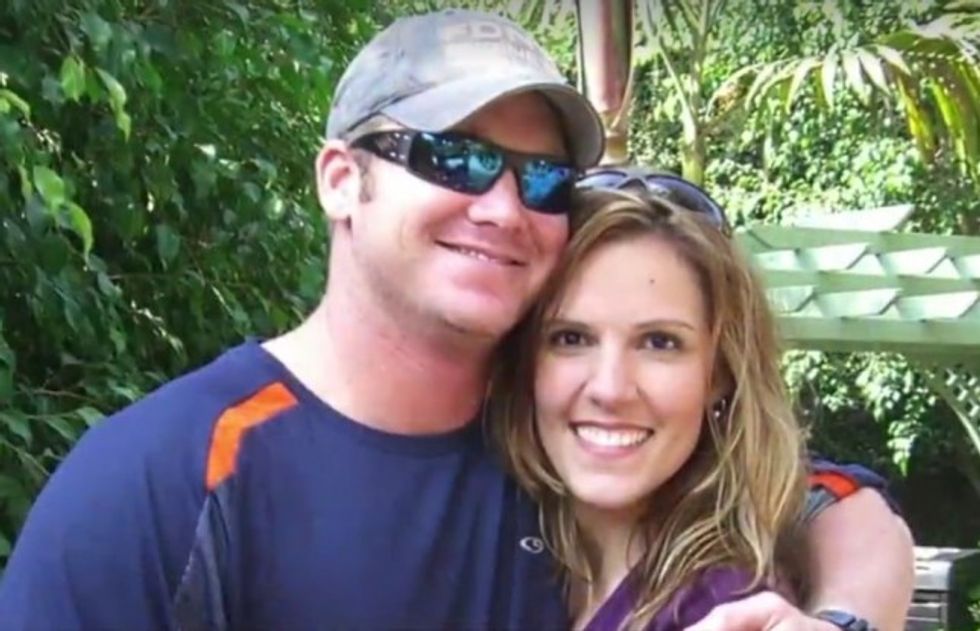 Image source: Facebook
Chris Kyle and his friend Chad Littlefield were killed Feb. 2, 2013, at a Texas shooting range — an act Taya Kyle called "pure evil at work." A year ago, a jury found Eddie Ray Routh guilty of capital murder in their deaths and was sentenced to life in prison without the possibility of parole.
And in an emotional tribute to Chris on the third anniversary of his death, Taya shared with Facebook friends that while her grief "continues to have a life of its own," she's choosing to focus on the things she's learned as she summons the "courage to accept it, feel it and keep moving through it."
The very first thing Taya said she's learned is that "some loves will last forever."
"People can rob us blind and hurt us, but God keeps his promise to counteract evil with beauty," she wrote. "It's our job to wait and keep our hearts open to seeing it."
She's also learned that "we are never alone in our pain; never the only ones suffering in life — it's part of the human walk," and therefore "everyone needs a helping hand and a kind, understanding ear."
More from her tribute:
The actions we take in life, the love we show, the character we prove in our actions....all live on long after we do.

The beautiful things we do in life MATTER, we may never know the effect of each small ripple of kindness we put into the world. Trust me though, it lives on.
Taya paid special attention to the "extraordinary job" Chris did loving her and others — and in a manner that has become "frozen in time" and carries her and others "through life."
Bottom line: "There was only one Chris Kyle. People say you learn to live with the pain, and maybe that's true," Taya wrote. "I have learned how to survive, to do my best at carrying on his spirit and his legacy but I have not learned to fully live without the man."
"To Chris, thank you for loving me and letting me love you," she added. "As my wedding ring is inscribed, you are 'My love, My life' I would run this race, loving you every step of the way, all over again. The best thing I ever did was give my heart to you."
Signing her tribute with a reference to Psalm 62:1 ("Truly my soul finds rest in God; my salvation comes from him."), Taya let it be known that "I am not a quitter even when I feel like quitting" and offered one final personal lesson: "I have learned that showing up, putting one foot in front of the other, is 90% of the battle."
Today we stop and pay tribute to Chris Kyle and Chad Littlefield, who on this day, three years ago were taken from us suddenly. Chris and Chad were a true inspiration to many. Chris lived his life by focusing on God, Country and Family. Here at the Foundation, we are working to keep his legacy alive through assisting our military and first responders by those same values. Rest in Peace Chris. Forever in our hearts 1974-2013

Posted by Chris Kyle Frog Foundation on Tuesday, February 2, 2016