Glenn Beck challenged the traditional belief that it was Republican California Gov. Pete Wilson's alleged alienation of illegal immigrants that turned the Golden State from red to blue, instead claiming that it was President Ronald Reagan who is at fault.
"I believe Wilson is the one that everybody gives the credit, that he's the one that turned [California] from Republican to Democrat. It wasn't Pete Wilson. It was a guy who had that same name in his, though," Beck said Friday morning on The Glenn Beck Radio Program.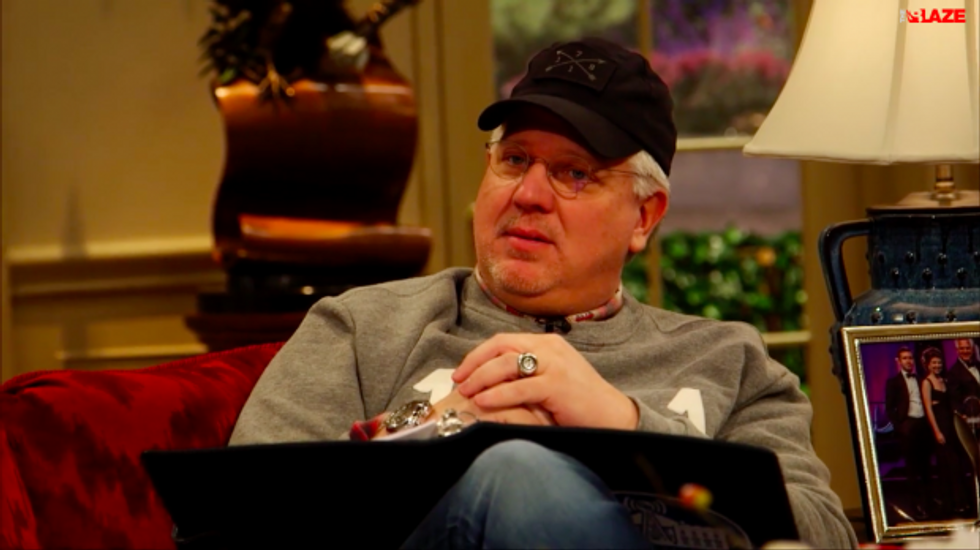 Glenn Beck discusses immigration reform on The Glenn Beck Radio Program Friday. (Image source: TheBlaze TV)
The radio show host went on to say Reagan, whose middle name is Wilson, is the man responsible for the state's complete 180-degree shift from red to blue, tracing it back to the former Republican president's signing of the Immigration Reform and Control Act of 1986, which resulted in the legalization of all illegal immigrants who entered the U.S. before Jan. 1, 1982.
"It was Ronald Reagan and his amnesty, the thing that he said was the biggest mistake of his entire presidency, that changed California from red to blue," Beck said.
According to Beck, when Reagan signed that bill into law, it "flooded" California with new voters, turing the state over to the Democrats. Today, Beck believes history is repeating itself.
Beck believes the reason President Barack Obama has not aggressively pursued immigration reform is because he has to "flood this country with people" for the upcoming presidential election.
"With what this president is doing, he knows now, the amnesty thing is in trouble. I've got to flood this country with people. So now he's telling people, 'Stand down,' and he's flooding our nation. Our culture is at stake," Beck concluded.
Complimentary Clip from TheBlaze TV The full episode of The Glenn Beck Program, along with many other live-streaming shows and thousands of hours of on-demand content, is available on just about any digital device. Click here to watch every Glenn Beck episode from the past 30 days for just $1!
—
Follow the author of this story on Twitter: