A Belgian news reporter says was groped live on air Friday while reporting on a spike in sexual assault cases during this year's carnival in Cologne, Germany.
Radio Telivision Belge de la Communaute Française reporter Esmeralda Labye was reporting live from Cologne when two men came up behind her and made faces while mimicking sex acts. That's when she says at least one of the men also touched her inappropriately.
"Then a hand landed on my breast. I was was shocked," Labye said, according to the Local. "My [report] was chaotic, people showing middle fingers, a man who was having fun miming a sex act behind me and above all the hand placed on my breast."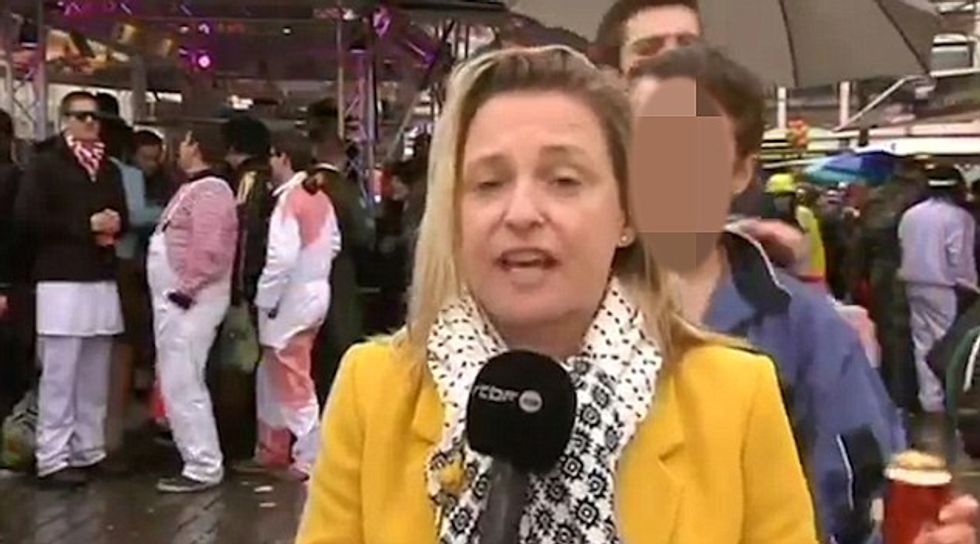 Image source: YouTube via Daily Mail
Police are now looking for the two men. The city of Cologne has also apologized to Labye.
On the first night of the carnival alone, police reported 18 sexual assaults. At least one of the sexual assault cases included rape. Another four cases were reported by Friday afternoon, 13 more cases than at this point last year, according to the Local. A total of 181 people were arrested in the city overnight.
The news comes as police have warned of a possible spike in sexual assault cases for more than a month. On New Year's Eve, more than a thousand men "of Arab or North African appearance" stormed crowds "seemingly with the specific intention of carrying out attacks on women."
Dozens of sexual assaults and robberies, including at least one rape, were reported in Cologne on New Year's Eve, resulting in protests against so-called "RAPEfugees," or migrants that have come into the European country.
(H/T: Daily Mail)
–