"Everyone wins."
That was what the group responsible for assembling this year's Oscar gift bags promised — and after taking a look at the price tag, you might just agree.
Nominees of the 2016 Academy Awards will walk away with a record-breaking $200,000 of swag, Distinctive Assets said in a Friday press release.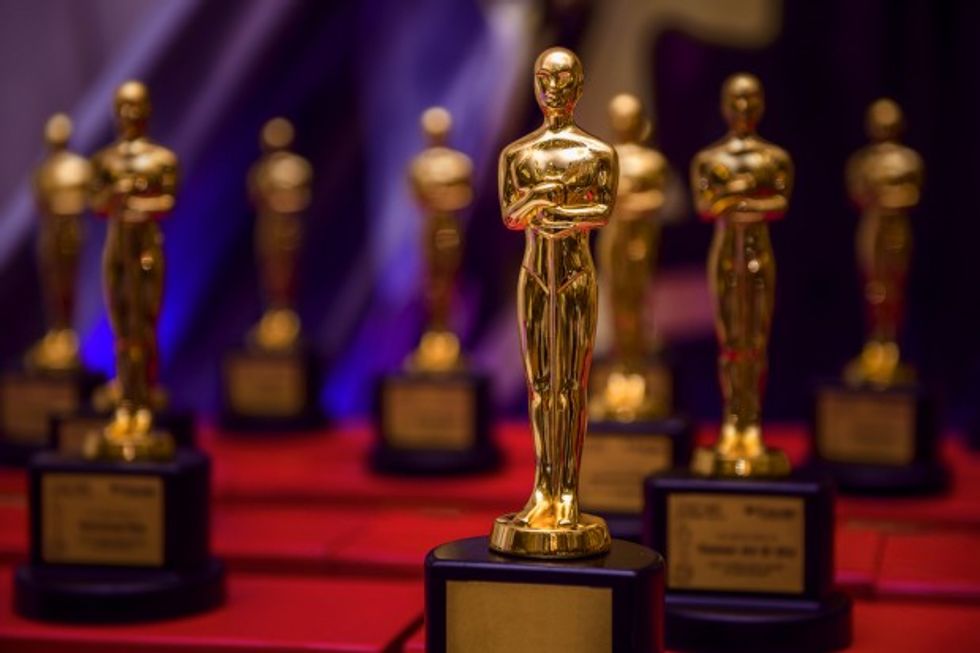 Image source: Shutterstock
The bag aimed to be a "blend of fabulous, fun and functional items meant to thrill and pamper those who may have everything money can buy but still savor the simple joy of a gift."
It included a $55,000 trip to Israel, a $54,000 trip to Japan, a one-year supply of Audi A4 Rentals worth $45,000 and a $6,300 donation of pet food to an animal shelter.
The bag also was said to contain riskier items, such as a $250 wearable sex toy designed to provide Hollywood couples a "more pleasurable sexual experience." The female vibrator was described as a device that not only provided "stimulating vibes," but also "gentle suction."
Another unusual item: a "vampire breast lift," valued at $1,900. According to the Vampire breast lift website, the procedure uses "your own blood to rejuvenate" the breasts.
"The result...younger-appearing skin and increased volume of fatty tissue!" it promised.
The 88th Academy Awards will take place on Feb. 28.
—
Follow the author of this story on Twitter and Facebook: