A former Houston police officer has said that a "dirty little secret" has been made public amid the investigation surrounding the death of Deputy Darren Goforth, an officer who was murdered at a gas station last summer.
That secret? That it reportedly isn't uncommon for more than one police officer to have a sexual relationship with the same woman.
Tom Nixon, a former cop who is now an attorney, told KTRK-TV that he wasn't at all surprised by the apparent trend that was uncovered by the Houston Sheriffs Office in the wake of Goforth's death, as numerous officers have reportedly been tied to a woman who claimed to be Goforth's mistress; that same woman was reportedly also a witness to his murder.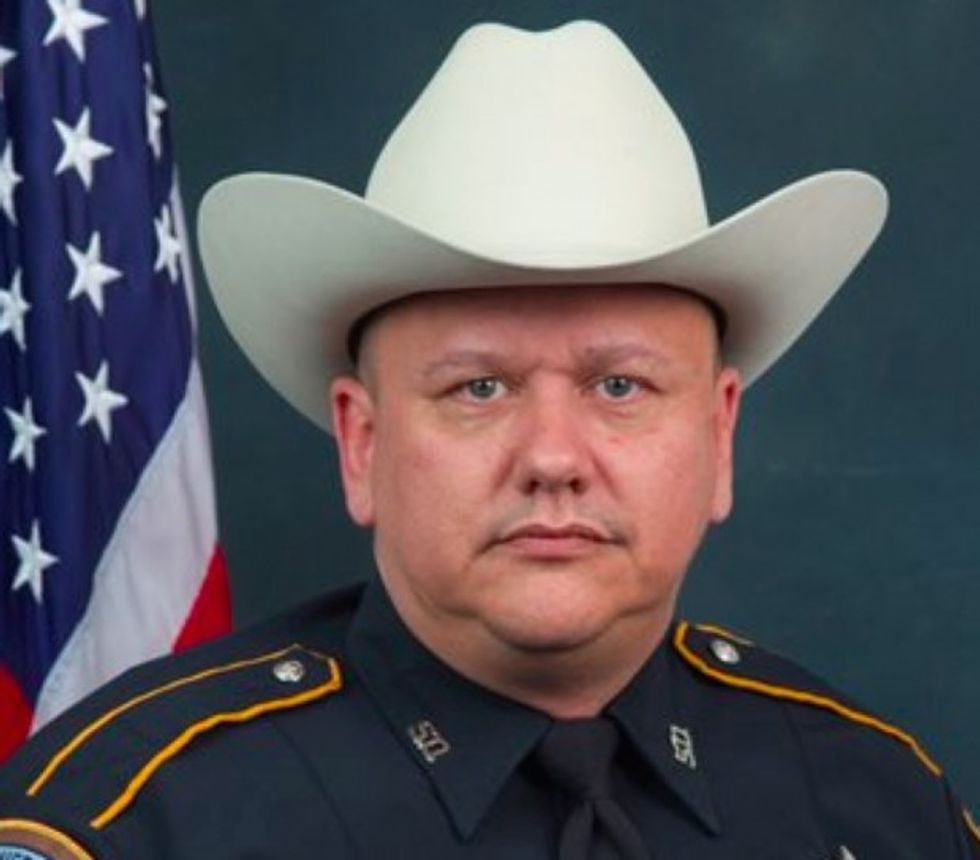 This undated photo provided by the Harris County Sheriff's Office shows sheriff's deputy Darren Goforth who was fatally shot Friday, Aug. 28, 2015. (Harris County Sheriff's Office via AP)
"I know it looks like some kind of swingers society, but it really isn't," Nixon said. "It's people who have aggressive personalities who have low inhibition."
He added that new officers are often told by older cops that they should steer clear of women who have an attraction to people in uniform.
"I think it's an attraction to the power of law enforcement," Nixon said of the apparent appeal.
Watch Nixon describe the "dirty little secret" below:
Reports have claimed that Goforth had a mistress and, according to KTRK-TV, three additional law enforcement officials have been investigated for being tied to that same woman.
One of those officers, Marc DeLeon, was terminated this week for allegedly lying to investigators about his purported relationship with the woman before and after Goforth's murder, according to the Harris County Sheriff's Office.
"The ongoing investigation by our Internal Affairs Division concluded that Deputy Deleon was untruthful during the course of their investigation," Sheriff Ron Hickman said in a statement.
Deleon's termination follows the October firing of Sgt. Craig Clopton, who reportedly admitting to sexual conduct with the same woman during the course of the investigation into Goforth's death.
Now, another law enforcement official is reportedly being looked into for also being tied to the woman.
"This seems to be a never-ending cycle of conduct that's embarrassing to every professional peace officer," Hickman told KTRK-TV. "We'll continue doing what we're doing: to make sure that we point out and respond to allegations of improper conduct, that we respond correctly and proportionately and that we do what we can to make sure that our agency has the public's trust that those issues will be rooted out and handled."
As TheBlaze previously reported, Shannon Miles, 30, is the prime suspect in Goforth's "execution style" murder.
(H/T: KTRK-TV)
--
Follow the author of this story on Twitter and Facebook: